Mapping out the route towards decarbonisation
The transport sector must embrace the challenge of meeting the DfT's decarbonisation targets, says Tony Meehan, the lead for net zero transportation advisory services in Atkins
08 November 2021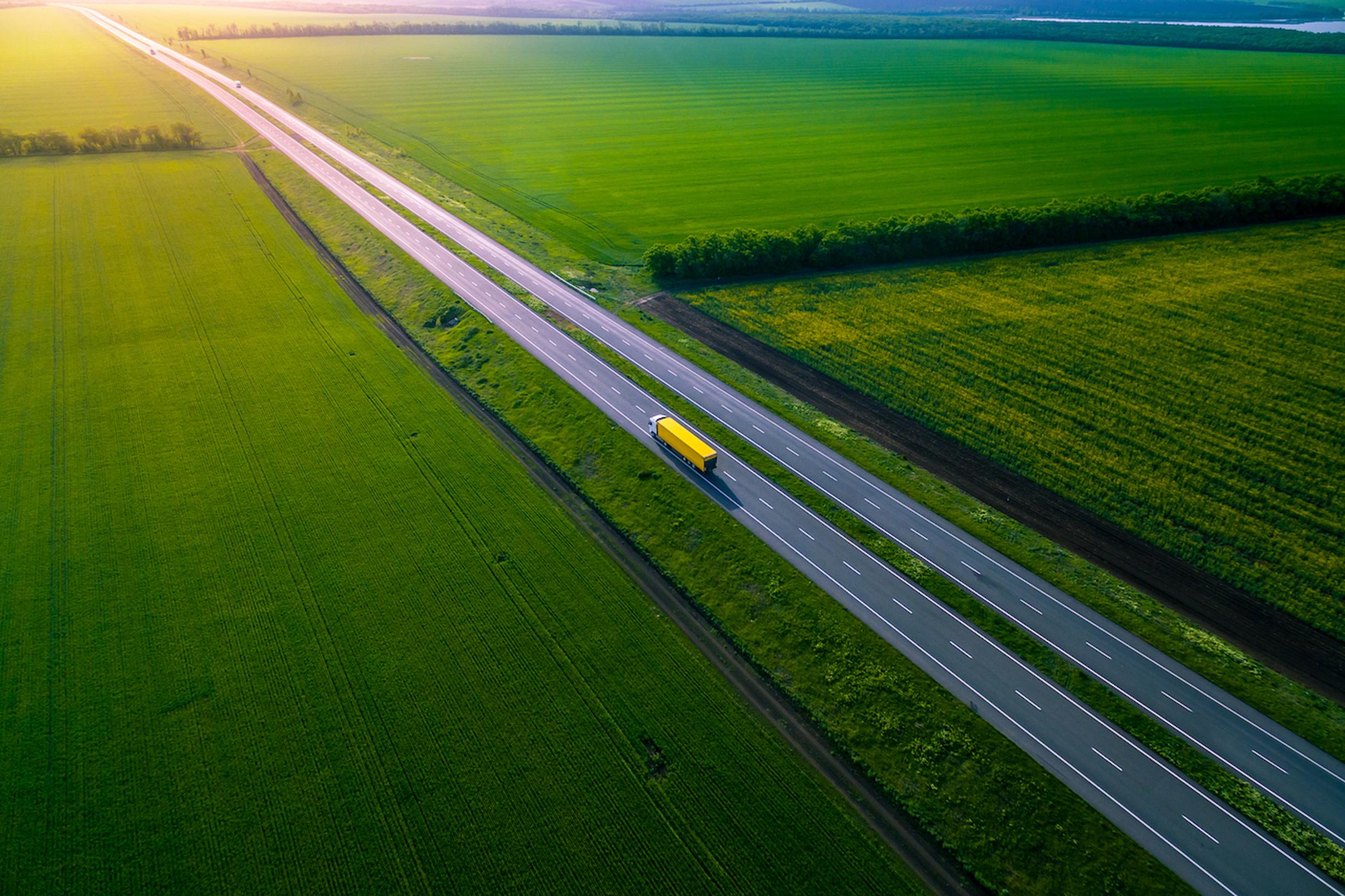 The 'Transport Decarbonisation Plan (TDP)1 is one of a series of sector plans framed by Government's recent Net Zero Strategy2 to deliver Net Zero by 2050.
The TDP, published by the DfT in July, sets out how the Government expects to eliminate carbon from domestic transport in the UK; through a mixture of regulation, taxation incentives, funding for new transport initiatives, support for research and development and its convening powers to bring stakeholders together to act.
For the first time, the TDP provides a cohesive framework of action to decarbonise across all modes by addressing measures to reduce transport demand and influence travel behaviour change. It also seeks to enable the transition to zero emission transport through new technology.
However, most commentators agree that the specific proposals in the plan will not be enough to deliver Net Zero from transport by 2050 or hit the nearer term 2035 target in the pathway recommended by the Climate Change Committee (CCC) in its 6th Carbon Budget3.
In its defence, the TDP cannot be sure about the speed of moving to zero emission technologies, especially where such technologies are not yet available or proven at the scale needed to decarbonise. Foremost amongst these is the challenge of zero emission heavy goods vehicles (HGVs). Current battery technology is not workable for HGVs, and alternatives, including biofuels, hydrogen and electric road systems, are at different stages of development.
Additionally, even though the technology already exists, there is uncertainty around the scale and pace of the transition of the car and van fleet to Battery Electric Vehicles (BEVs). Add to this the uncertainty around how travel patterns will emerge post-covid then, not surprisingly, the TDP confirms that review, refinement, and additional targeted action will be necessary.
And while the plan doesn't commit to new funding for transport initiatives – though the recent budget identified some new funding - it shows how existing funding commitments align to Net Zero and how new mechanisms will reinforce that alignment. It also provides a framework for how future funding is likely to be directed.
Recognising the TDP will evolve and have elements added, it's clear that this is the framework we will be working with. The transport sector's primary focus must be to gear up for and get on with the delivery of the TDP. Certainly, we need to work to monitor, review and refine the plan – as well as start to develop the next set of measures likely to be needed – but this doesn't stop us from progressing with delivery now.
But what does 'getting on' with delivery mean in practical terms?
Transport decarbonisation architects
Measures to achieve decarbonisation will be across modes, types of travel and groups of travellers – passenger and freight, short- and long-distance trips, commuting, business and leisure. More than ever before, this is a system challenge and will require us to work across sectors – land use and development, social and economic, energy supply, business, health, education, leisure – to deliver decarbonisation.
It is not about delivering one single solution identically in all locations in one fell swoop. These will be packages of measures tailored to local contexts, delivering continually over many years. First, using the existing toolbox of sustainable transport measures, but applied more intensively than ever before; and then, by rapidly embracing opportunities provided by new technology as it comes on stream and is widely available. And, if any one of the system components is wrong, doesn't work, or fails, then potentially, we won't deliver the scale of decarbonisation required.
To succeed, we rapidly need to become transport decarbonisation architects; to plan, get approval, design, and deliver individual components. These components must reduce carbon and then evolve to optimise the performance of the decarbonised transport system we are creating. What's concerning, though, is that as a sector we are still talking about solutions as 'road' or 'rail'. That's not decarbonisation architect thinking at all.
Stakeholder engagement
Delivering Net Zero is not purely a challenge of how we transition to new technologies. It's also a significant behavioural and adaptive challenge that will rely on new ways of planning, designing and using our transport system. Stakeholder engagement is important in conventional transport scheme planning and delivery – but will be critical for decarbonisation.
We understand the potential impact of climate change, and the call for action is compelling – but there is limited consensus on what we need to do, who needs to do it, by when, and how much impact on our current lifestyles we are going to accept. There is a need to raise the quality and consistency of our engagement with stakeholders – the public, business, interest groups, politicians, everyone – to another level.
First, we need to elicit support for intensively applied sustainable transport measures to be prioritised, funded, and delivered. Second, we need to encourage the rapid transition to zero emission transport technology. Third, we must also achieve a significant shift in travel behaviour – driven by the choices people make; and reinforced by the way we enable and manage mobility and the delivery of goods. Communication must be relentless and trusted, underpinned by robustly evidenced progress in decarbonisation and fairness in delivery.
Smooth the transition
The speed of transition to zero emission road vehicles will have, by far, the largest impact on domestic transport emissions, providing it is supported by clean electricity. The scale and pace of the transition are outside the direct influence of transport's traditional delivery bodies of local government and network operators.
It rests with the vehicle manufacturing industry, central government regulation and fiscal policy, the energy supply sector, and ultimately individuals and businesses choosing to buy or lease new zero emission vehicles.
But we can smooth and support this transition. We can accelerate the roll-out of charging infrastructure and ensuring networks are safe and reliable given some of the different attributes of electric vehicles compared to petrol or diesel vehicles. We can incentivise the rapid transition to zero emission bus fleets.
We can optimise energy use for local car, bus, and delivery fleets and facilitate new mobility business models to encourage zero emission vehicle take up. And we can target high carbon emission vehicles through low emission zones or other access control measures.
Equally, the sector needs to deliver the transition in a way that works at a transport system level, is fair, and enables our economy to function. Congestion will not be disappearing just because people are driving electric vehicles, and it is likely to rise if more people choose to drive in response to lower running costs.
The low cost of electric vehicle operation could further widen the gap between choosing to drive rather than using public transport. But we must ensure the transition improves social inclusion by positively improving mobility for all groups. So, the transport decarbonisation architect in us needs to ensure we balance wider system needs, yet still accelerate the transition to a zero-emission fleet.
While rail is already low emission, there are no-regret moves we can make around rail electrification and the use of hybrid trains. And instead of seeing these as 'rail schemes' we should see them as part of an integrated transport system.
Building blocks
There are some critical components that need to be in place. We need the right policy and delivery framework that links transport into the wider economy and decarbonisation challenge. Government's overarching Net Zero strategy starts to provide this.
To decarbonise, we need to optimise transport investment priorities, direct funding and delivery capacity to the right places, and begin the no-regrets moves that also have positive social, economic and other sustainability benefits. This is difficult because it means urgently reviewing and maybe halting committed or planned public sector transport investment that will not contribute to achieving net zero and redirecting that investment to TDP measures that support decarbonising transport within the next 10 years.
We also need to ensure Whole Life Carbon Management (WLCM) of transport infrastructure and operations, supported by a robust and transparent means of carbon accounting that becomes industry standard. The transport sector has no agreed way of accounting for in-use carbon.
So, how do we know if we have decarbonised or made the right investment and operational decisions to reduce carbon if we don't have a consistent, transparent and robust baseline from which we can measure progress?
Similarly, how can we convince stakeholders to make sensible decisions on how, when and where to travel if we cannot evidence the impact it makes? For embodied carbon associated with transport infrastructure, the sector is making progress by applying carbon hierarchies in design and construction and through the use of low carbon materials, though effective accounting is still going to be required.
Taking action now
Delivering the TDP is not straightforward. We need to align with the steep decarbonisation pathway to 2050 identified for domestic transport in the 6th Carbon Budget and make an impact within the next 10 years to get to zero carbon by 2050. This means we have to act now to achieve significant carbon reductions by 2035, delivering schemes that will rapidly increase the use of zero emission transport, focus on travel demand and behaviour changes and not just rely on the deployment of new technology.
We also need to leverage delivery capacity. The challenges for all sectors to decarbonise – especially homes and industry – will draw massively upon engineering, planning and technology skills and resources. We need to ensure that we have the right capability and capacity to meet the transport challenges. Finally, we must also harness innovation - we simply can't rely on old ways of working.
1 https://www.gov.uk/government/publications/transport-decarbonisation-plan
2 https://www.gov.uk/government/publications/net-zero-strategy
3 https://www.theccc.org.uk/publication/sixth-carbon-budget/