Stellar line-up of experts kicks off new Gender on the Agenda event series
Why do we need an event series on gender, transport and planning? Many colleagues, both male and female, have asked me: what is not gender-friendly about transport? We are all simply human beings trying to get around… aren't we?
07 September 2021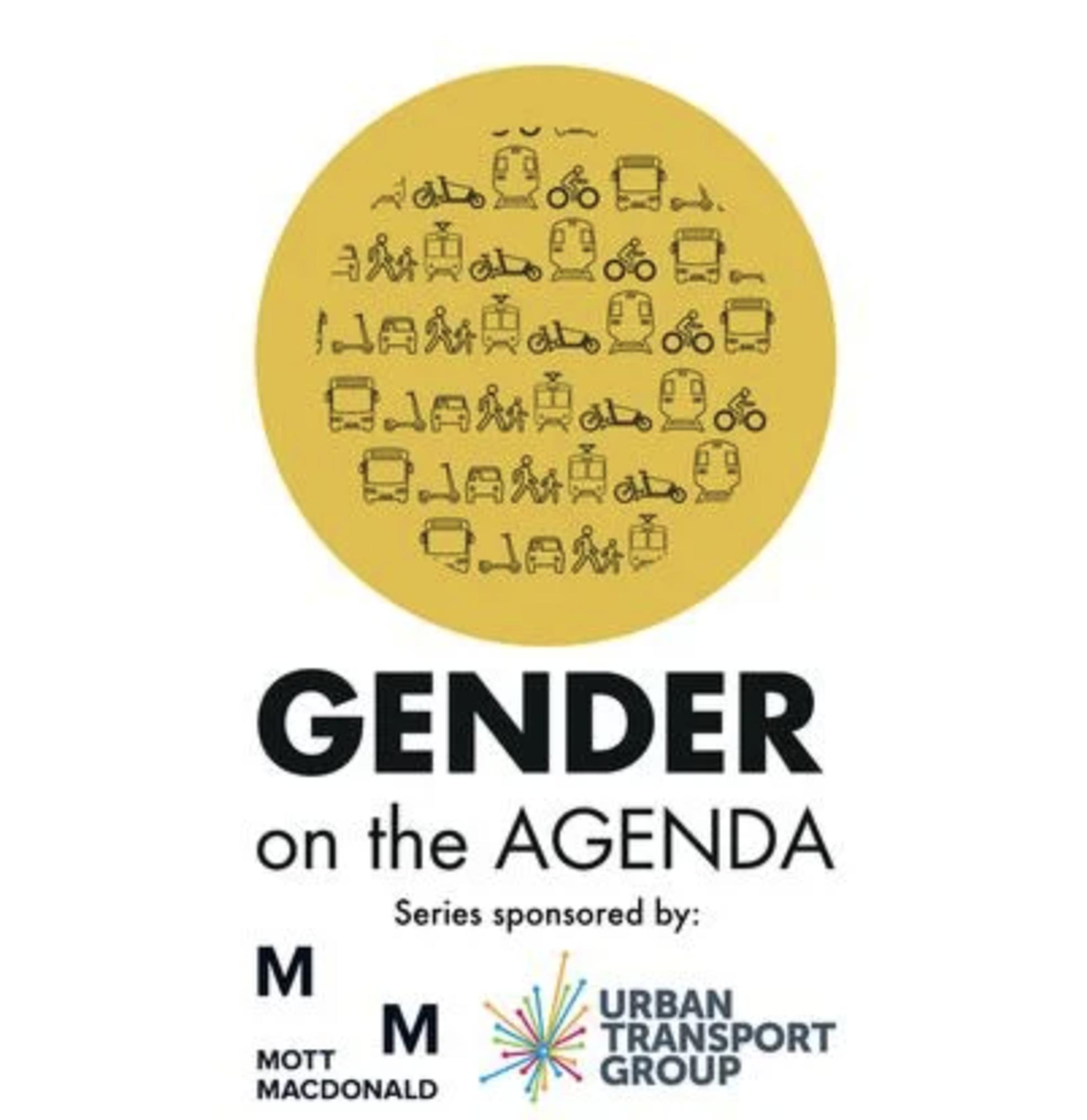 Why do we need an event series on gender, transport and planning? Many colleagues, both male and female, have asked me: what is not gender-friendly about transport? We are all simply human beings trying to get around… aren't we?
Not at all. It is well documented that gender impacts women's mobility choices and that transport services are incorrectly assumed to be gender-neutral. As a sector, we have a responsibility to respond to and overcome these challenges to create better transport systems that are accessible, safe and attractive for all users.
Women are more likely than men to trip chain, use the bus and make short, local journeys. It is important to look beyond the traditional focus on facilitating commuting in and out of cities.
---
---
This free webinar, the inaugural event in this important new series, features key expert speakers: register here
Inés Sánchez de Madariaga,Arch, PhD, MSc, is Professor of Urban Planning at Madrid School of Architecture
Ines has over 30 years of professional experience, 20 of them in the field of gender equality in STEAM fields, in which she is an internationally recognized expert with extensive experience in research and policy.
Much of her work formed the context for the best selling book Invsible Women, by Caroline Criado Perez.
Ines says: I provide expert and strategic advice to governments at local, regional, and national levels, as well as to NGOs, intergovernmental and multilateral organizations, and private corporations, on how to promote gender equality and integrate gender dimensions in science, technology, education, city planning, service provision, and transportation. As Director of the Women and Science Unit during the Spanish Presidency of the European Union and Advisor to the European Commission, I was a leader in the process of integrating gender equality in European research and innovation, including negotiating the regulation of the framework program Horizon 2020.
Ines was a Visiting Scholar at Columbia University, NY, where she also obtained her MSc as a Fulbright grantee, at the London School of Economics and Political Science, and at the School of Architecture Bauhaus - Weimar University in Germany. She is the founder and director of the first Spanish research group into gender, urban planning and architecture and a member of the Board of Directors of the European Urban Research Association.
Laura Shoaf, Chair of Urban Transport Group and Interim Chief Executive, West Midlands Combined Authority
Laura Shoaf has been chair of the Urban Transport Group since January 2021, and was appointed interim Chief Executive of West Midlands Combined Authority in June 2021. Having previously led Transport for West Midlands, Laura has expanded her focus to include driving inclusive economic growth; increasing skills provision; regenerating land and housing; and enhancing the environment as well as improving transport connectivity across the region. Working in a complex political environment, Laura has a demonstrated track record of success in leading change and will use this experience to gain more powers for the region to deliver their 'levelling up' agenda.
Previously she was Managing Director of Transport for West Midlands with responsibility for expanding and integrating the region's road, rail, bus and tram systems. A recognised expert who has advised on national policy, she secured a £4 billion transport investment package for the region and managed an annual operating budget of £1.5 million.
Tiffany Lam, consultant and researcher
Tiffany Lam is leading NEF Consulting's work on the future of cities and urban mobility, exploring issues around gender-inclusive cities, the 15-minute city and a Green New Deal for cities. Tiffany is a global expert on gender and cycling and is currently working with the City of Bogota on a gender analysis of new cycling infrastructure, as well as with Sustrans to ensure inclusive design and delivery of Healthy Streets for London.
Tiffany is currently on secondment to the Active Travel Academy, Westminster University.
In addition to working on projects related to inclusive cycling and sustainable cities, Tiffany's other projects at NEF Consulting are related to health inequalities. For instance, an evaluation of the Local Conversations programme, a place-based initiative to build collective control and improve the local social determinants of health, funded by the People's Health Trust. She is also leading an evaluation of a Sport England Moving Together project to improve physical activity and health in an area of high deprivation in the London Borough of Hackney.
Chair: Frances McAndrew, Group Head of Inclusion and Responsibility, Mott MacDonald
Frances has spent over 20 years researching, leading and implementing employee diversity and inclusion strategies. Most recently lead for diversity and inclusion at Transport for London (TfL), Frances ran a programme of activity covering diversity and inclusion for their 27,000 people. She also worked to improve accessibility and inclusion for the millions of TfL passengers as well as the embedding of diversity and inclusion through procurement. Prior to this Frances worked for the Greater London Authority and Network Rail. Frances holds an MBA from Ashridge Business School and a BA in Psychology from the University of Manchester.