New Transport Vision from Innovate UK
11 August 2021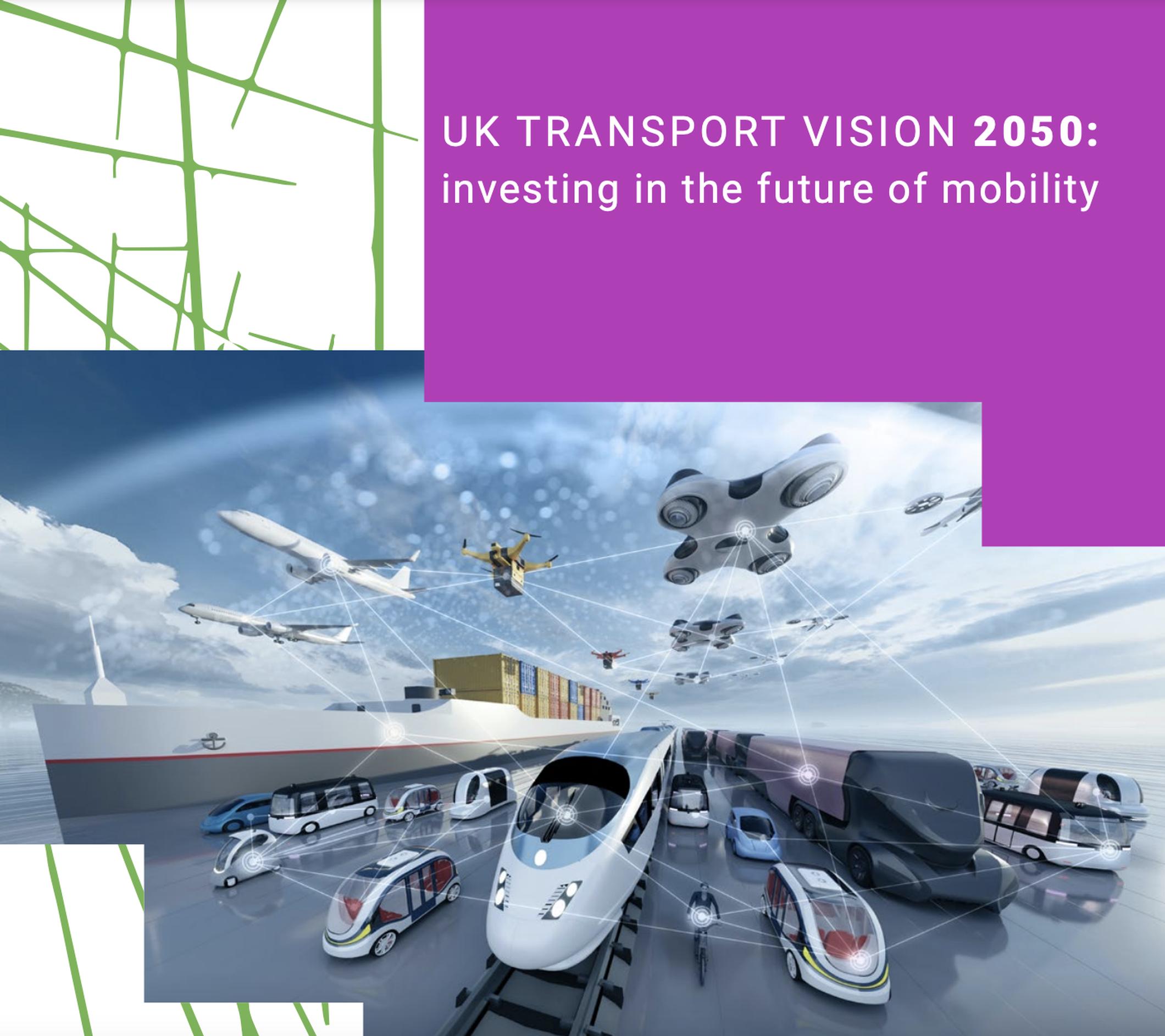 Innovate UK has today announced the launch of its UK Transport Vision 2050. The vision is an in-depth study that sets out what the UK transport system may look like in 2050, and outlines the likely steps along the way to achieving this.
Not surprisingly, as Innovate UK is the UK's innovation agency, the report features much high tech imagery depicting CAVs and drones, along with a wealth of detail on what needs to happen across six key areas of transport.
Human beings feature far less prominently.
Innovate UK has identified six key areas where steps need to be taken to achieve the 2050 vision:
Says Innovate UK: 'We have a strong business focus. We drive growth by working with organisations to de-risk, enable and support innovation.
'We can tap into knowledge across a wide range of sectors, not only in transport. We, and our partners, have supported investment of £4.5 billion in transport. Understanding and shaping the future is a critical part of our role.
'We have sought input into this transport vision from across our network, including from UKRI (including Engineering and Physical Sciences Research Council and Economic and Social Research Council), KTN, Connected Places Catapult, Department for Transport, Department for Business, Energy and Industrial Strategy, Maritime and Coastguard Agency and industry representatives.
'This vision is based on extensive research including input from over 200 contributors from industry, government and academia.'
It has set out a pathway in each of the six key areas that lays out a central assumption of the future, and the steps and timescales on the road to achieving that future. The pathways are briefly described below and detailed versions can be viewed in the main body of the report.
'Fundamental, technical and applied research and innovation challenges need to be addressed in all these areas. There is greater certainty about the direction and the needs in some areas than others. The pathways are colourcoded to reflect the level of certainty.'