Basemap release TRACC 2.0
28 July 2021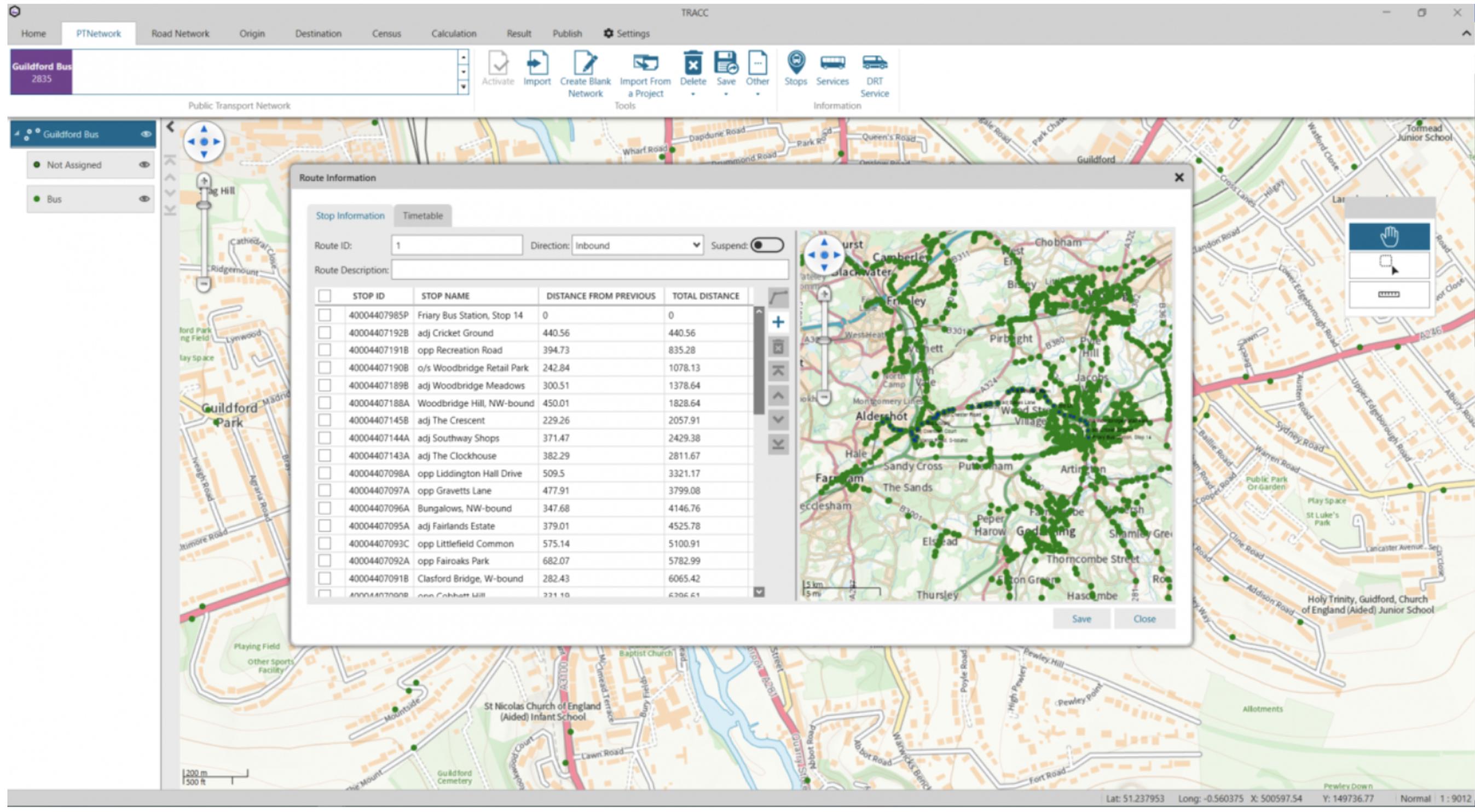 Basemap have released TRACC 2.0, the biggest update to the TRACC software since it was originally launched. TRACC, used in over ten countries worldwide, is a journey time analysis tool that uses the road network as well as public transport timetables to calculate realistic journey times. From multiple origins to multiple destinations, TRACC then analyses how many origins can access each destination within specified time ranges, creating travel time contours.
TRACC 2.0 is available to anyone with an existing licence.
New features
In TRACC 2.0, Basemap have introduced PTAL calculations. PTAL is a high-level overview of public transport accessibility. Perfect for cities with lots of road links, PTAL looks at the residents' access to public transport stops.
Staying within the Public Transport category, the new Route lines feature visualises public transport routes for ease of creating, editing and improving a public transport network. Another new addition to the public transport tab is the service analysis report which highlights the most frequently used routes for accessibility and enhanced outputs that showcase the specific journeys TRACC is analysing.
UI and UX improvements provide accessibility of a different kind. The high contrast mode was designed specifically for those with colour blindness to use the software more easily. The supplementary light and dark themes are for users' preference.
Tabs within windows have been added for a smoother UX experience making it easier to swap between windows when editing within the software.
Dan Saunders, Head of Product at Basemap says: 'We're very excited about this release, it's been in the works for a long time and has lots of hotly requested features. We're particularly pleased with the new UI which makes TRACC much more intuitive and easier for the user.'
The full release notes can be accessed on the Basemap website.
For more information, email info@basemap.co.uk