Masks will be mandatory on Manchester Metrolink
Mayor Burnham asks TfGM to amend conditions of carriage
14 July 2021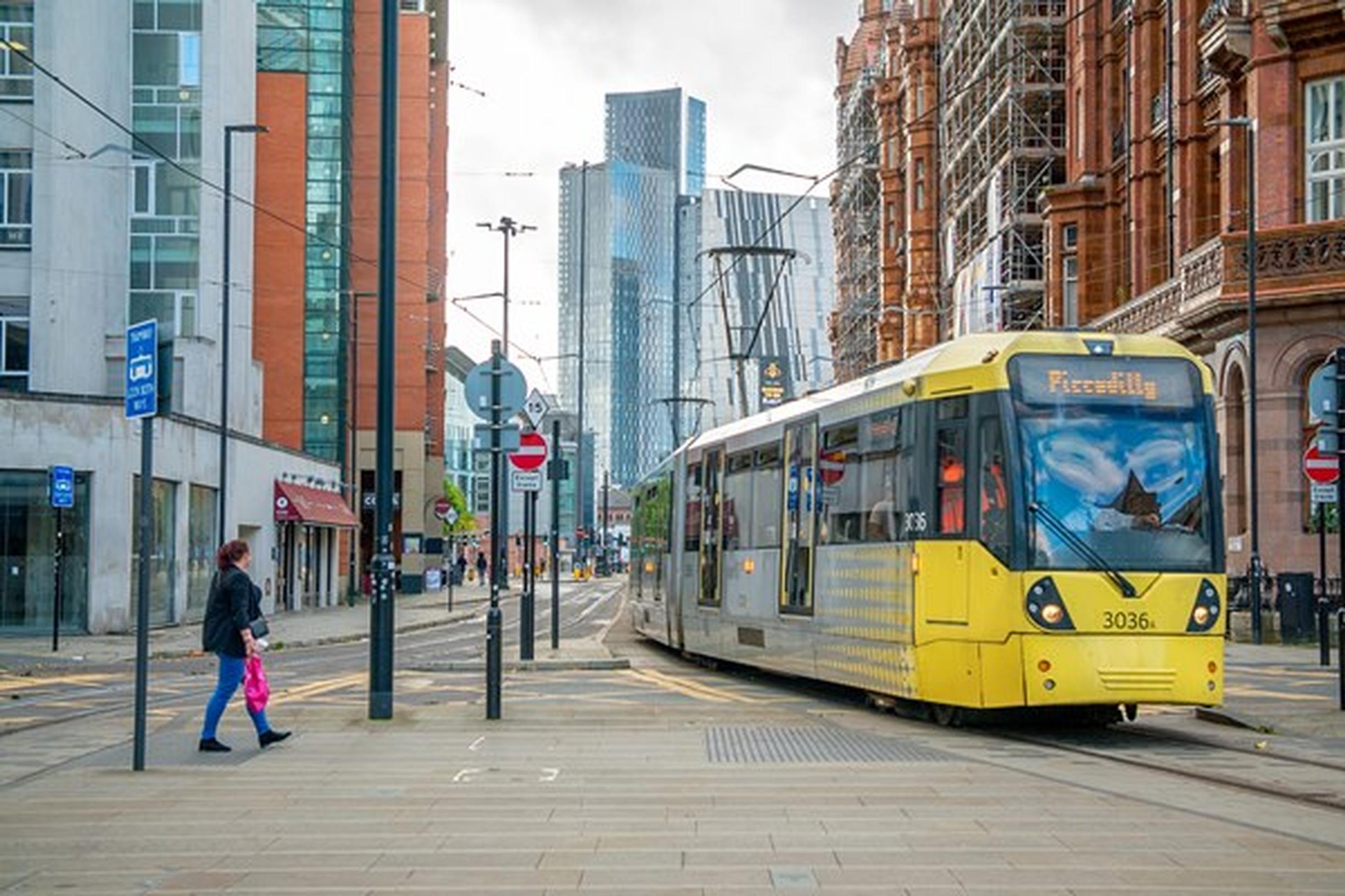 Passengers on Manchester's Metrolink will have to continue to wear a face covering unless exempt when government restrictions are lifted.
Mayor of Greater Manchester Andy Burnham's announcement comes ahead of the government's decision to remove of legal measures that mandate the wearing of a face covering on all public transport in England from 19 July.
Burnham has contacted Transport for Greater Manchester (TfGM) to request they amend the conditions of carriage on Metrolink. Failure to comply with the new conditions of carriage, could see passengers refused travel, escorted off Metrolink services – or facing a fine of up to £100. Passengers using bus stations and interchanges will also be required to wear face coverings unless exempt.
While the wearing of face coverings on buses and trains themselves cannot be mandated - other public transport users as well as people using taxis and private hire vehicles in Greater Manchester will be strongly encouraged to wear face coverings while they are travelling.
Burnham said: "We all want to support our city-region as it reopens, and I believe that needs to be done as safely as possible for all of our residents. There are around 200,000 people in Greater Manchester who are clinically vulnerable and I believe the Government's decision to drop the requirement to wear face masks on public transport could put those people more at risk when using public transport, or force them off altogether. I do not believe they should be put in that unfair position.
"I have been listening to people's concerns and, in response, have decided to continue to require the wearing of face coverings on Metrolink as well as at bus stations and interchanges. To that end I have asked TfGM to make this a requirement for Metrolink and at bus stations and interchanges. I will also be strongly encouraging people to wear them on buses and trains.
"I hope the people of Greater Manchester will understand why I have taken this decision and will continue to wear face coverings on public transport. This is a city-region built on a strong sense of solidarity and doing the right thing by each other, and that will be demonstrated by continuing to wear our face coverings."
Alongside the requirement for passengers to wear a face covering on the Metrolink network and at bus stations and interchanges, and the strong encouragement for people to wear them on buses and trains, there are a range of other actions passengers can take to ensure everyone can travel with confidence such as: clean hands frequently by washing with soap and water or using hand sanitiser; using contactless payment; opening windows to maintain fresh air flow and ventilation; travelling off-peak; walking or cycling, particularly for short trips
In addition, TfGM and other transport operators are deliver inga series of interventions to help keep passengers travelling with confidence including:
• Hand sanitiser dispensers have been installed at bus stations, at interchanges and on the busiest Metrolink stops.
• Commonly touched surfaces across the public transport network, including rails, handles and doors, are being disinfected and cleaned regularly.
• Keeping fresh air flowing on trams, buses and trains.
• People with hidden disabilities are being supported to give them confidence to travel safely.
• Police and TravelSafe officers regularly patrol the public transport network to promote safe travel and engage with passengers about Covid-19 guidance.
• A range of tickets and passes are available to help people travel more flexibly.