Metro mayors back mandatory mask wearing on public transport
Five mayors sign joint statement backing wearing of face coverings in stations and on bus, train, metro and tram services
15 July 2021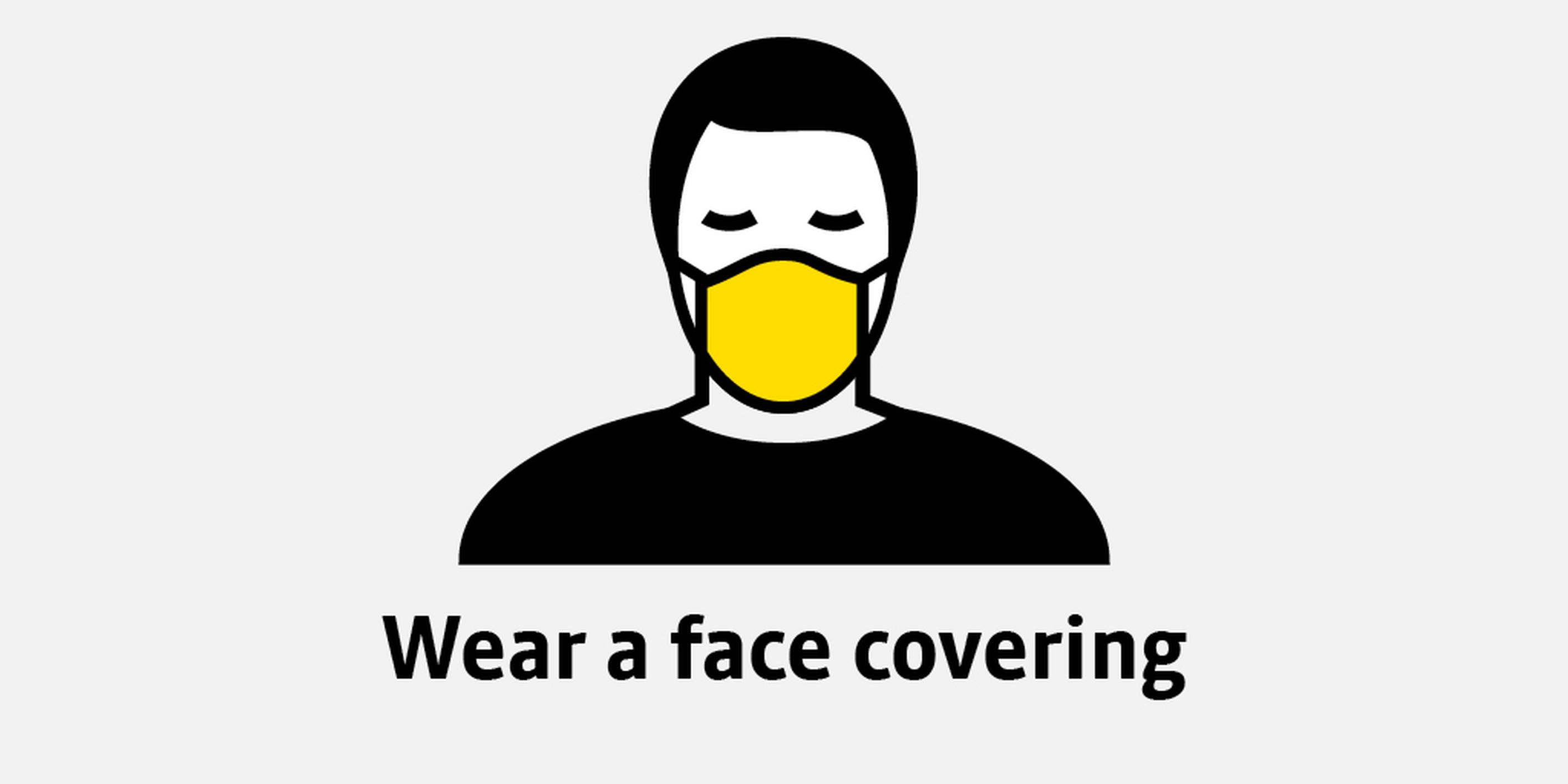 Five of England's metro mayors call for face masks to remain in use on public transport even after rules change on 19 July.
Masks will no longer be a legal requirement in England from Monday 19 July, with the UK Government saying their use will be a matter of personal discretion.
On 12 July, the Prime Minister Boris Johnson confirmed that almost all legal restrictions on social contact would end on 19 July in England. The message from the government is: "The majority of legal restrictions will be removed and people will be expected to protect themselves and others through informed choice. The government expects and recommends that face coverings are worn in crowded and enclosed spaces, such as public transport, when mixing with people you don't normally meet."
However, the mayors of Greater Manchester, Liverpool City Region, North of Tyne, Sheffield City Region and West Yorkshire have issued a joint statement saying face coverings will stay compulsory in areas they have control over, such as Manchester's trams, bus stations and transport interchanges.
All the mayors signing the statement represent the Labour Party.
Face coverings will also be compulsory on London's transport network after England's restrictions ease on 19 July. Mayor of London Sadiq Khan, also Labour, has more control over the operation of buses, trains and transit systems than the metro mayors, so the face covering rule will apply on services as well as at stations.
The mayors' statement
As Metro Mayors collectively representing 10 million people, we disagree with the Government's decision to remove the requirement to wear face coverings on public transport. We believe this puts people who are clinically extremely vulnerable in an unfair position and could affect their ability to travel.
We call on the government to reverse their decision.
In the interim, we will use the limited powers we have to require the wearing of face coverings where we can, despite the practical challenges of that.
We don't have the same powers as the Mayor of London over the whole of the public transport system and believe this issue illustrates the need for cities outside of London to have more power over public transport.
Mayor of West Yorkshire, Tracy Brabin
Mayor of Greater Manchester, Andy Burnham
Mayor of Liverpool City Region, Steve Rotheram
Mayor of North of Tyne, Jamie Driscoll
Mayor of Sheffield City Region, Dan Jarvis
Mayor of West of England, Dan Norris