The women who keep the country moving
Amazon everywoman in Transport & Logistics Awards 2021 winners revealed
09 July 2021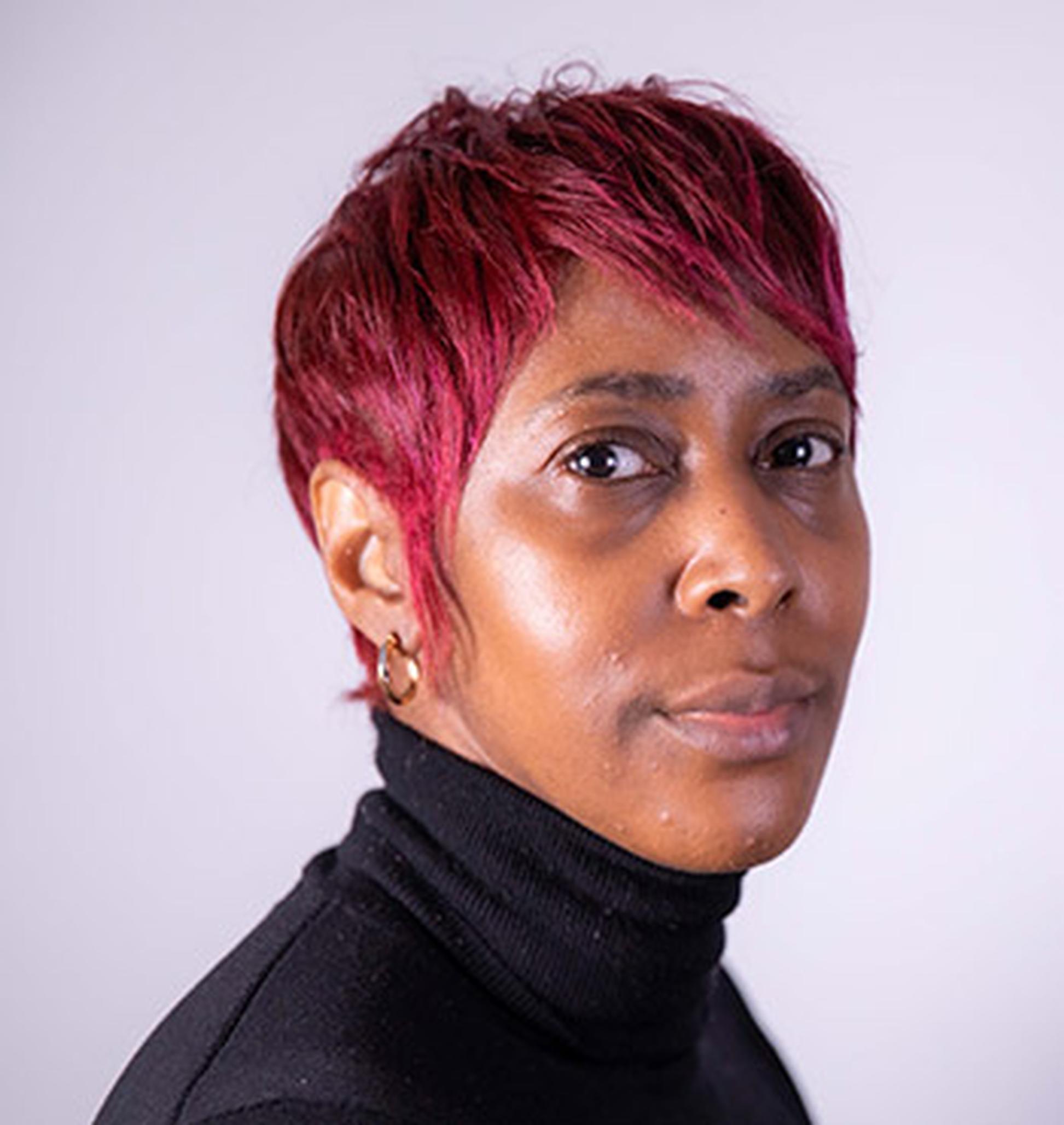 Professionals working in the rail and bus sectors were among the winners at the 2021 Amazon everywoman in Transport & Logistics Awards. The short list of 66 finalists revealed the breadth of opportunities available for women in an industry too often seen as male-dominated. This year's winners encompassed a wide range of career experiences and journeys, from an apprentice who started her role right before the lockdown to senior leaders navigating the challenges of a global pandemic.
The Industry Champion Award was presented to Caroline Welch, apprenticeship manager, Go-Ahead London. Welch has been at the forefront of a transformation of training at the bus company, which manifested itself in the form of a refreshed and bespoke bus driver education programme, which managed in-house by accredited industry professionals.
Welch originally joined the company in 2006, successfully driving a series of challenging services into the heart of the city, before she progressed to driving instructor just a couple of years later. At the time, she was one of only three females in 50 training personnel and the only woman of colour. In 2015 to the role of senior driving instructor, where she assumed management responsibility for a group of over 35 driving instructors.
Her current position, apprenticeship manager, evolved during 2018, as part of a review into the company's driver training offering. Today, she is responsible for a team of 15 who, in 2020, and despite the Coronavirus pandemic, recruited over 400 apprentices onto the scheme, and successfully passed 130 through their End Point Assessment to graduate from the programme.
The winners of the 14th everywoman Transport & Logistics Awards were revealed in an online event on 8 July. In several categories there were trophies for women who are 'Leaders' in their field and also for women who have gone 'Above and Beyond' the normal to deliver projects.
The Customer/Passenger Award 'Leader' was presented to Dr Claire Williams, technical director, human factors and behaviour change, Atkins. "I would advise any women starting out in this industry to be intentional in your learning, day-to-day, as well as in the formal parts of your training," said Dr Williams. "Taking a couple of hours out every quarter to reflect on what you have been doing and what you have learnt. This reflective practice is enormously useful in our development and stops us failing to notice how we are moving on and where we may need to focus. It helps us to celebrate and demonstrate growth."
The Customer/Passenger Award 'Above and Beyond' trophy was presented to Paula Jones, city centre supervisor, Brighton & Hove and Metrobus. Jones' interest in transport began when she was a teenager. She started work as a train driver at the age of 18. "I hold the record for being the youngest female driver of the Volks Railway, the oldest operational electric railway in the world," she said. "This certainly sparked my interest in transport and its history as I suddenly became part of it. I love that one of our buses is named after Magnus Volk."
Lesley Waud, design development director, transportation UK and Europe at Atkins, received the 'Leader' trophy in the Infrastructure category. Waud became fascinated by transport engineering from an early age. "I was inspired by my father and a fascination of how things were put together and the ability to be logical and precise whilst also being creative and visionary in your thinking," she said. "Having worked on infrastructure projects for over 30 years, I've been exposed to such a varied career and so many opportunities that I wouldn't have though possible at the age of 17 when I started – you really can choose the direction you take your career!"
The competition recognises the role of men who play a positive roles in the championing the advancement of women in the transport and logistics sector. The 2021 Male Agent of Change was Dominic Mottram, project manager and co-chair of Inspire Network Rail. "For women starting out in this industry, they don't need another man giving them unsolicited advice!" said Mottram.
"However, for everyone in teams across the country: we are no longer just old, white men hitting things with hammers until they work. We have moved on. So, make sure all your colleagues feel welcome and continually supported, challenge historical mindsets, grow awareness and engage your employee networks. Make T&L the sector that everyone is attracted to work in, wants to stay in, and wants to progress in."
The new Tech Innovator Award celebrated a woman designing, developing, researching, implementing or being exceptionally creative with technology within the sector. This was awarded to Kate Lovatt, IT director at EV Cargo, who spearheaded her company's Technology Trident, which increased freight handled by its smart forklift trucks by 24%. She also devised technology to keep the company moving during lockdown, while minimising face-to-face contact.
A special Woman of the Year award was given to Jaya Sajnani, director and transport manager at YG Travel, which offers transport solutions for weddings, corporate events, schools and educational tours. The judges were impressed by her entrepreneurial story, which saw Sajnani leave her small town in India to study finance in the UK, before setting up her own business in 2018 with just one minibus. Under her leadership the company has grown rapidly and she now employs 15 drivers. Sajnani was also singled out for her dedication to supporting other women via a non-profit platform she created to help women start their own business, encouraging them and equipping them with the skills needed to grow.
Maxine Benson MBE, co-founder of everywoman, said: "The events of the past 18 months have heaped unprecedented pressure on our vital transport and logistics sector, but it has risen to the challenge keeping the country, its people, goods and services moving, even as we have undergone seismic change. This is in no small part thanks the skill, leadership, passion and dedication of its female workforce and we feel honoured to recognise them and celebrate their achievements.
"These individuals not only make positive contributions to the businesses for which they work, but also encourage other women into the industry long-term by supporting and mentoring young talent. Whether it is empowering their female colleagues, finding ways to retain talent, or implementing new solutions, the winners all represent passionate figures who not only help their businesses succeed, but support others along the way, paying it forward to ensure equal opportunities for their peers and those who follow."
The Industry Champion Award
Caroline Welch, apprenticeship manager, Go-Ahead London
The Customer/Passenger Award
Leader - Dr Claire Williams, technical director, human factors and behaviour change, Atkins
Above and Beyond - Paula Jones, city centre supervisor, Brighton & Hove and Metrobus
The Infrastructure Award
Leader - Lesley Waud, design development director, Transportation UK & Europe, Atkins
Above and Beyond - Charlotte Robinson, Planner, Dyer & Butler
The Freight Award
Leader - Shereen Husein, head of linehaul, DPD Group (UK)
Above and Beyond - Danielle Owen, head of marketing and communications, EV Cargo
The Supply Chain Award
Leader - Alison Wynne Davies, general manager, Gist
Above and Beyond - Kathy Cooke, head of operations, Wincanton
The Warehousing Award
Leader - Chloe Ball, warehouse manager, AF Blakemore
Above and Beyond - Laura Morrison, general manager, Wincanton
Male Agent of Change
Dominic Mottram, project manager and co-chair, Inspire Network Rail
The Apprentice of the Year Award
Sian Coley, degree apprentice, CEVA Logistics
International Inspiration Award
Smita Sawdadkar, head of global design training service, (EDPM) Atkins
Tech Innovator Award
Kate Lovatt, IT director, EV Cargo
Woman of the Year
Jaya Sajnani, director and transport manager, YG Travel

everywoman is a global platform for women in business that drives positive change by empowering women to achieve their professional potential. Since being established in 1999, everywoman has supported thousands of women worldwide to establish businesses and progress their careers. Working with corporations and organisations, everywoman says its aim is to improve productivity and performance through diversity insights to unlock female potential resulting in economic and societal gain.
www.everywoman.com