Clean, green and comfy: can night trains take on the short haul flight?
What business models and regulatory frameworks will enable new night trains and an intermodal offer of bus and rail to attract long distance travellers?
29 June 2021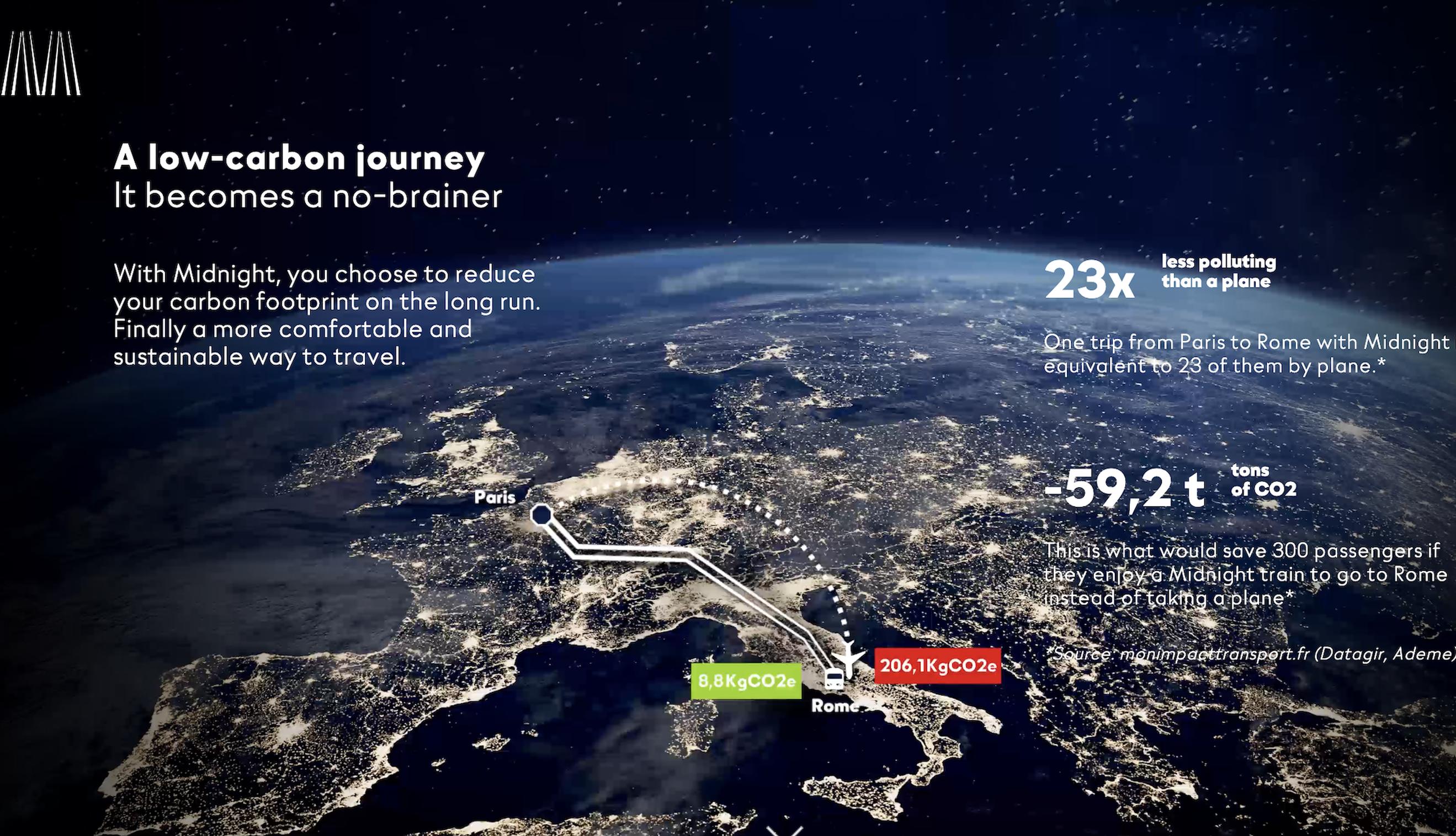 Snälltåget's new night train, which runs from Stockholm–Malmö–Copenhagen–Hamburg–Berlin, will be the first night train service to operate on a regular basis between Sweden, Denmark and Germany since the 1990s. The first train departed on June 27, 2021. Snälltåget is an long-distance, open access railway company in Sweden.
On June 15, Midnight Trains announced plans to offer night trains between France and other countries. Two other new entrants, Midnight Express and European Sleeper, have also announced plans to pool their respective efforts to offer a Brussels – Amsterdam – Berlin – Prague overnight service.
Nick Brooks, secretary general of the Association of New Rail Entrants (AllRail), writing in International Rail Journal in June, noted: 'Clearly, private investors believe in night trains, and this will lead to modal shift. But more night time routes could be commercially viable if only the high barriers to entry were removed.'
He adds: 'Night trains will not grow unless they are demand driven and passenger centric. The default setting should be commercially driven open-access, which by operating in an innovative market, will ensure operators can adapt to changing mobility needs.'
He added: The EU and its member states are best placed to remove the barriers to entry by:
reducing track access charges on a permanent basis, in line with recent EU Regulation 2020/1429

enabling fair access to rolling stock: non-discriminatory financing conditions for lease or acquisition while usable second-hand rolling stock must be made available

introducing impartial retail: making all night trains services easy to search and book through all rail ticket sales channels
In the UK, there used to be two types of train operator running passenger services: franchised operators hold contracts with the government to run services, while open access operators work independently of, and often compete with, franchises. Open access operators, such as Hull Trains and Grand Central, introduce competition which has been shown to deliver benefits to passengers.
In rail transport in Europe, an open-access operator is a train operating company that takes full commercial risk, running on infrastructure owned by a third party and buying paths on a chosen route.
Until the beginning of 2020, open access rail in the UK was 'on a roll', according to Business Traveller. Not only were their passenger numbers increasing year on year (as they were with conventional UK operators) but new routes were planned.
But since the first lockdown in March 2020 the rail industry has changed. Not only have the two main open access firms, Grand Central and Hull Trains, had to suspend services more than once, but two other planned routes have been cancelled. Last autumn Grand Central abandoned plans to operate a Blackpool-London Euston service.
Early in 2021, UK rail regulator ORR decided not to allow prospective open access operator Grand Union Trains to compete with incumbent GWR between London Paddington and Cardiff.
Night trains boom in Europe
Midnight Trains is hoping post-Covid interest in will generate interest in its proposed 'hotels on rails', which aims to connect the French capital to 12 other European destinations, including Edinburgh, reported The Guardian. Midnight Trains Adrien Aumont said: I noted that people around me don't want to get on a plane because of concerns about carbon emissions. At the moment there is no alternative for medium-distance travel [other] than flights or a bad night train. And the only way we can rival planes is to reinvent the train experience.'
Eventually, Midnight Trains plans to serve at least a dozen destinations between 500 and 900 miles from Paris, including cities in Spain, Portugal, Italy, Belgium, Germany, Denmark and Scotland.
FlixMobility, a long distance bus and train company, is also getting in on the act. It recently raised over $650M in funding and announcedf plans to expand its UK-offer, FlixBus, to be its second biggest network in 2021. The investment will accelerate the massive global network expansion plans FlixBus and FlixTrain has for cross-Europe travel.
Flixtrain is a German open-access operator of long-distance railway services. It is a subsidiary of long-distance coach operator Flixbus and is supplementing its parent's bus network with rail connections.
This milestone signals a clear acceleration of FlixMobility's mission to provide affordable and sustainable transport solutions through its intermodal offer of bus and rail. This funding will fuel the network expansion strategy in new and existing geographies as well as bolstering investments in technology to optimize the platform. With a proven business model, enhanced financial profile and supportive investors, FlixMobility is 'ready to scale', it says.
André Schwämmlein, Founder and co-CEO, said: '62 million passengers travelled with us in 2019, and this new funding will help us build on our success. We are confident in our ability to offer green mobility to even more people in the future through both an expanded network offering on rail and road in our existing markets, as well as in new countries and continents. We want to make green, affordable mobility accessible to as many people as possible. We are confident the UK will become one of our most important markets in Europe, starting with a massive expansion on domestic routes this year."
Andreas Schorling, Managing Director FlixBus UK: "We believe it will be a great year for domestic travel. In 2021, FlixBus will be offering the second biggest network across the country and is on a clear path to become the largest UK player by 2025. The restart of our operation has been very successful, and we expect millions of travelers already this year.'