New cycle parking standards available: feedback welcome
In a bid to address the increase in cycle theft, the standard is for people purchasing, installing and managing public cycle parking in the UK. It is to ensure that the installations which they procure are easy to use, safe, secure, long lasting and in compliance with UK legal requirements
28 June 2021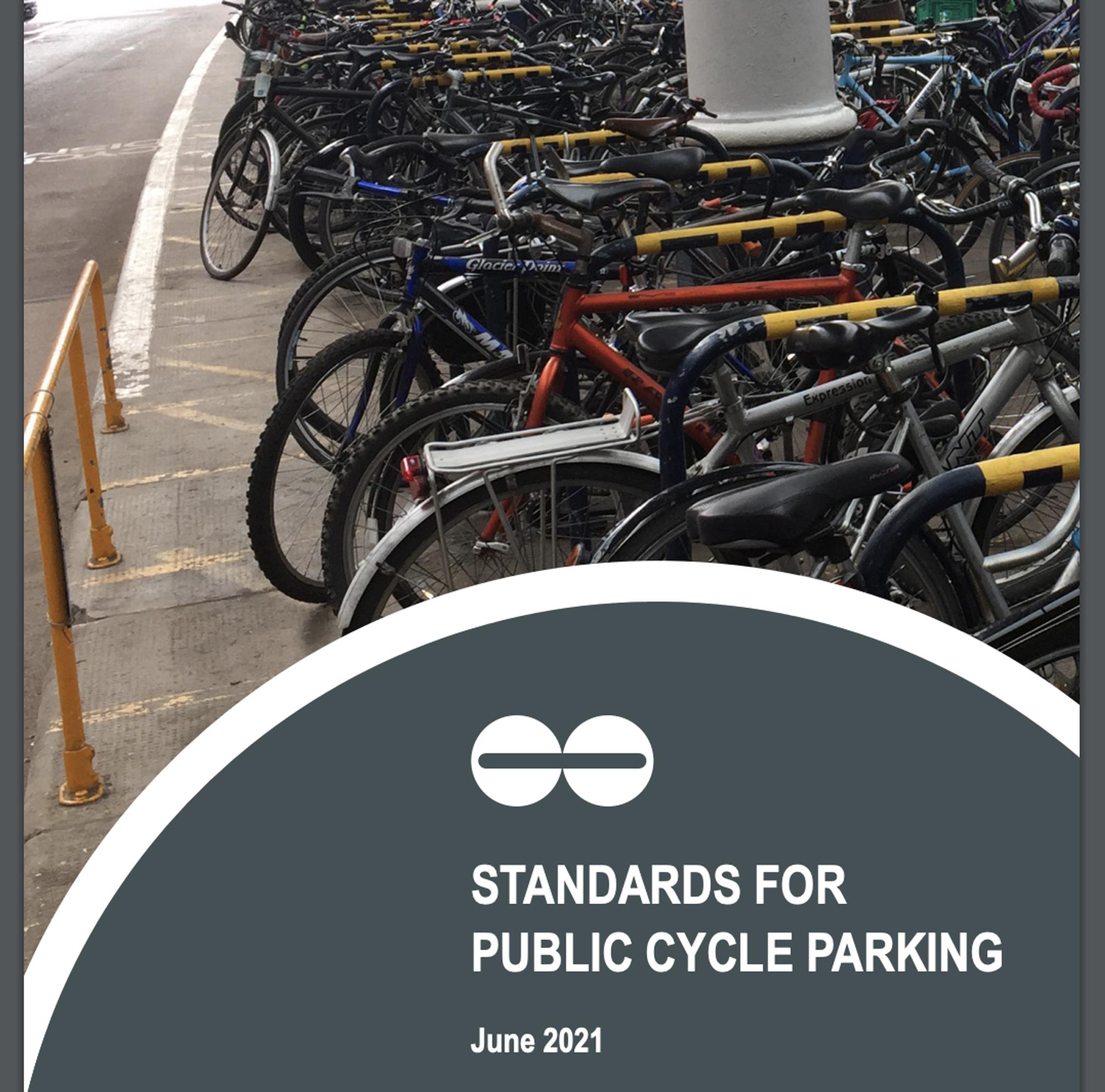 The Bicycle Association (BA), in partnership with the Cycle Rail Working Group has published a new UK quality and security standard for public cycle parking. The new standard was announced by MP Chris Heaton-Harris at the Cycle Rail Showcase earlier this month.
In a bid to address the increase in cycle theft, the standard is for people purchasing, installing and managing public cycle parking in the UK. It is to ensure that the installations which they procure are easy to use, safe, secure, long lasting and in compliance with UK legal requirements.
Key requirements outlined in the standard are:
Public cycle parking equipment must either be of proven design or meet clear criteria

Spacing and layout criteria must be met

Requirements around access, lighting and location must be met

All public parking installations are required to include spaces for non-standard cycles such as cargo bikes or adapted cycles

Security of the hardware must be proven to nationally-recognised Secure by Design standards
Says the BA: 'Public cycle parking' refers to cycle parking used by the general public, at facilities operated by either the private or public sector. This project was initiated by the BA and the standard was developed by PJA for the Bicycle Association and the Cycle Rail Working Group, which is funded by the Department for Transport and managed by Sustrans.
'Your feedback is welcome on this first edition: please send it to cycleparking@bicycleassociation.org.uk. Please note however that it may be some time before we can respond if your query arrives between project team meetings.'
The current version also includes sector-specific requirements for railways stations with further requirements for hospitals and schools considered in future editions, subject to funding and interest.
The Bicycle Association and the Cycle Rail Working Group recommend that this standard be adopted immediately for procurement of UK public cycle parking facilities.