Scottish MaaS project goes live
22 June 2021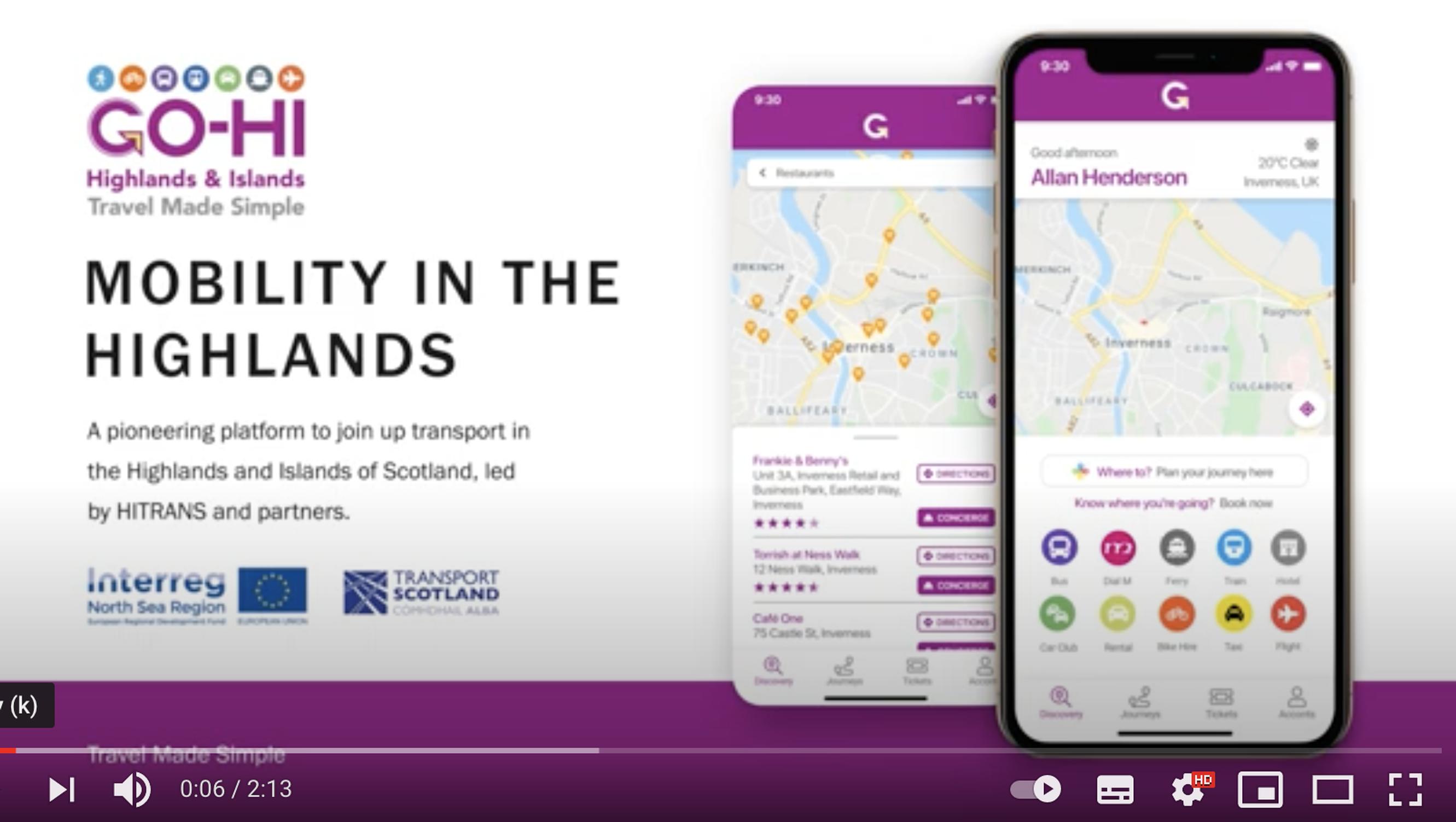 The innovative GO-HI Mobility-as-a-Service (MaaS) project launched on June 21 in the Highlands and Islands region of Scotland.
The GO-HI app provides easy access to information on buses, trains, taxis, car hire, car clubs, bicycle hire, air travel and ferries. This allows users to plan their journeys and then to select, book and pay for all modes of transport all in one place using any iOS or Android mobile devices.
Ranald Robertson, Director at HITRANS, said: 'We are striving to improve accessibility for residents and visitors and reduce carbon emissions by encouraging a modal shift from sole occupancy cars to shared cars and public transport alternatives.'
The Scottish Minister for Transport, Graeme Dey said: 'The Scottish Government sees great potential in the future of Mobility as a Service and a real opportunity for Scotland to be at the forefront of developments. That's why in 2018, our Programme for Government committed to establish the MaaS Investment Fund.
'Much has changed since 2018, but as we think about the urgent need for a green recovery from the COVID-19 pandemic, the potential of MaaS solutions in Scottish transport is perhaps more important than ever before. MaaS applications can directly support our vision for a more sustainable transport system as outlined in our National Transport Strategy, in addition to the bold commitments we've made through our updated Climate Change Plan.
'By creating new partnerships between the public and private sectors to focus on collaborative solutions to complex transport problems, I'm excited to see how GO-HI transforms the travel experience for residents and visitors to the Highlands and Islands.'
The GO-HI app is produced by HITRANS, the regional transport partnership, in association with the Mobilleo MaaS platform. Project partners include Enterprise Rent-A-Car and Car Club, Bewegen, Brompton Bike Hire, Stagecoach Bus, West Coast Motors, Inverness Taxis, ScotRail, Loganair, Shotl, Skedgo, Orkney Ferries and Northlink Ferries.
GO-HI is funded by the EU North Sea Region Stronger Combined project and the Scottish Government's MaaS Investment Fund. The MaaS Investment Fund has been established by Transport Scotland to improve accessibility to public transport services for residents and tourists in the country's most rural and sparsely populated region.
The participating transport providers will be able to access data about the demand for their services, helping them to better understand the needs of people in the region and to make more informed decisions about the provision of services. The post-project analysis will ultimately lead to a better shared transport service for businesses, residents and visitors to the HITRANS region.
Oz Choudhri, Head of MaaS at Enterprise, said: 'We are delighted to be the preferred supplier of car hire and car club services for this exciting and innovative project. Our car club vehicles and rental branches in the region will enable people to easily switch between different modes of transport.
'Enterprise is committed to making access to shared transport easier by working with other providers. The GO-HI project offers a blueprint for other regions and demonstrates how shared mobility can benefit rural as well as urban communities.'