Beryl to design, deliver and operate Greater Manchester's cycle hire scheme
The scheme is part of wider plans from the Mayor of Greater Manchester, Andy Burnham, to develop Greater Manchester's Bee Network - an affordable, integrated and accessible transport network for the city region and its people
21 June 2021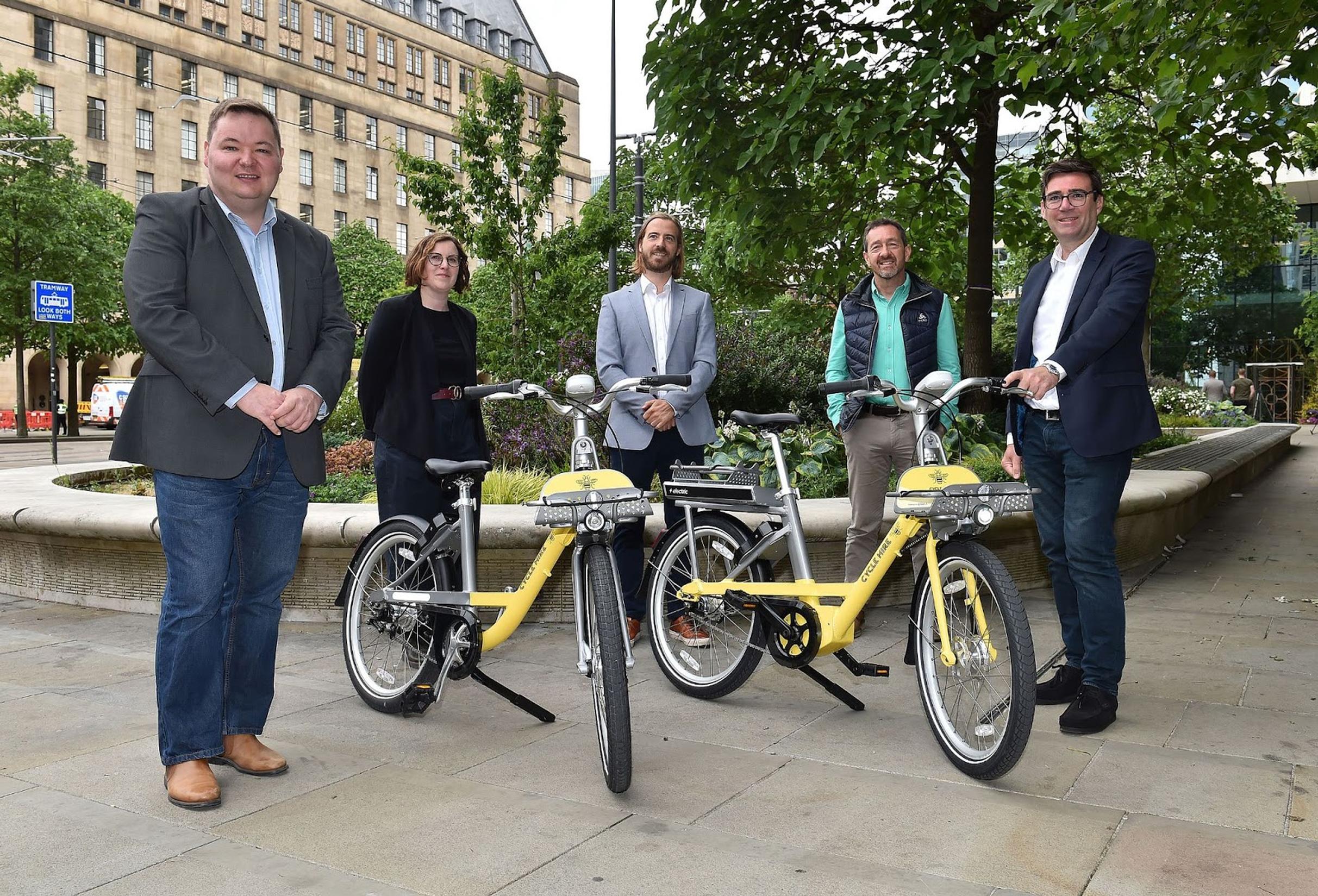 Beryl, the UK's leading micro-mobility provider has been selected by Transport for Greater Manchester (TfGM) as their delivery partner to design, deliver and operate Greater Manchester's cycle hire scheme.
Mayor of Greater Manchester, Andy Burnham, said:'We're fully integrating our public transport system – The Bee Network – and building the UK's largest cycling and walking network, so I am very pleased to announce that Beryl has been named as our delivery partner for cycle hire, with the first bikes going on the ground later this year.
'Our cycle hire will be one of the largest docked systems outside London and I cannot wait to use the new bikes myself as a way to get from A to B.
Investing in such a significant cycle hire scheme is a fantastic commitment to sustainable transport by a prominent European city-region. It is also a recognition that giving as many people as possible access to convenient, safe and enjoyable forms of active travel will be key to a green-led recovery from the Coronavirus pandemic. 'We're making huge strides towards our plans to build back greener and be carbon neutral by 2038,' added Burnham.
Phase one of the scheme is set to include 1,500 bikes and e-bikes, available from over 200 new cycle hire docking stations across Manchester, Trafford and Salford. The initial launch will see bikes available within a five minute walk of 198,000 households. Following a year-long procurement process, Beryl scored highest on quality in comparison to other bidders.
The British operator brings a wealth of innovative experience from delivering successful bike and e-scooter schemes in locations around the country including Norwich, Watford, Hereford, Bournemouth, and the Isle of Wight. They also provide key technology for the Transport for London (TfL) Santander Cycles in London and the Transport for West Midlands (TfWM) bikes in the West Midlands.
The scheme in Greater Manchester will be planned and implemented alongside the local community, in order to ensure that it benefits everyone. Consultations have already begun with key local stakeholder groups, and this engagement will continue throughout the planning and implementation process.
TfGM and Beryl's considered approach to cycle hire means that the bike and e-bike docking stations are conveniently placed, not only for those that use them, but for all other road and pavement users as well.
At what is an exciting time for cycling, this announcement is a further step in widening access and enabling more people to enjoy the many benefits of active travel.
Philip Ellis, CEO of Beryl said: 'We are absolutely thrilled to have been selected to deliver Greater Manchester's new cycle hire scheme, bringing our experience and innovation to one of the great city-regions in Europe.
'As we begin to recover from the Coronavirus pandemic, enabling people to travel safely, affordably, and conveniently by bike will be key to rejuvenating our high streets and improving our environment - particularly reducing air pollution.
'Andy Burnham, Chris Boardman and Transport for Greater Manchester (TfGM) have fantastic ambition when it comes to active travel, and we're excited to be playing our role and bringing our experience in delivering world-class cycle hire. There is huge appetite for this scheme, and we can't wait to see people on our bikes and e-bikes later this year.''