Rising number of fleets backing the FORS vision
21 June 2021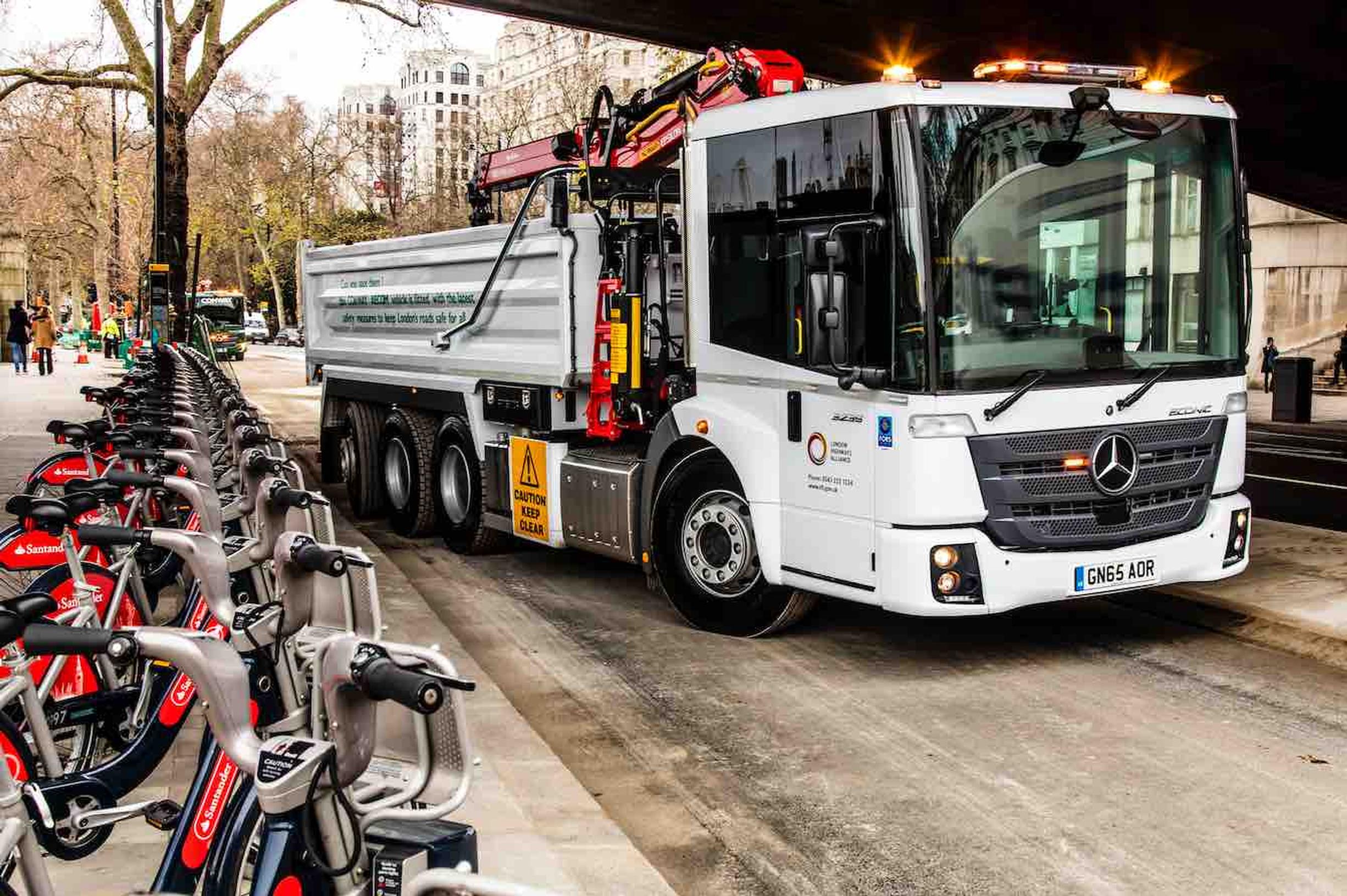 Care home specialist builder Appledorn Developments has signed up to the Fleet Operator Recognition Scheme (FORS) in a bid to maximise efficiency and environmental best practice across its road transport supply chain.
Appledorn specialises in design, construction and facilities management in the care home sector and is the latest organisation to become a FORS Champion – organisations which includes FORS as a contractual or procurement requirement in their supply chain, to ensure its fleet of contractor vehicles are as efficient as possible. Read more
Safe and green in 2021 to meet new vehicle rules
New safety and environmental rules about to be rolled out will have an impact on heavy haulage and construction vehicles used in the capital. As is often the case, many road safety and environmental directives which affect commercial vehicles start life in our big cities, where densely populated urban areas and large volumes of traffic create pinch points for accidents and increased emissions.
Indeed, this was certainly the case for FORS, the voluntary accreditation scheme, which started 13 years ago as a London-only initiative and now attracts some 4,600 members across the UK. For many operators, working in the capital is par for the course, with the city the epicentre for many key infrastructure projects. Read more
Safe and efficient infrastructure for Thames Tideway
The Thames Tideway project is safer and more efficient thanks to the use of FORS across its transport supply chain. Thames Tideway Tunnel, the multibillion pound infrastructure project building a new super sewer for London, specifies that all of its road transport contractors must be FORS accredited.
The project seeks to 'Reconnect London with the River Thames' using the river to transport the bulk of the material extracted and to deliver aggregates and tunnel segments. When the application for development consent was being prepared, FORS was built into its construction code of practice, making FORS accreditation a contractual requirement for all Tideway road transport operators. Read more
Skilled drivers create efficient supply chain
More and more UK local authorities and construction companies are choosing FORS to validate the efficiency and safety of commercial vehicles under their charge.
When it comes to lowering emissions and ensuring air quality in UK cities, the spotlight often shines on road transport. Large scale infrastructure improvements and construction projects naturally result in an increase in heavy goods vehicle traffic in urban environments and an increase in carbon output. This is on top of the fleet of essential contract vehicles, already delivering daily key services to local authorities. Read more