Designing streets that care for city cyclists
Light Protection Cycle Lanes design competition promotes safer cycling and beautiful streets
10 June 2021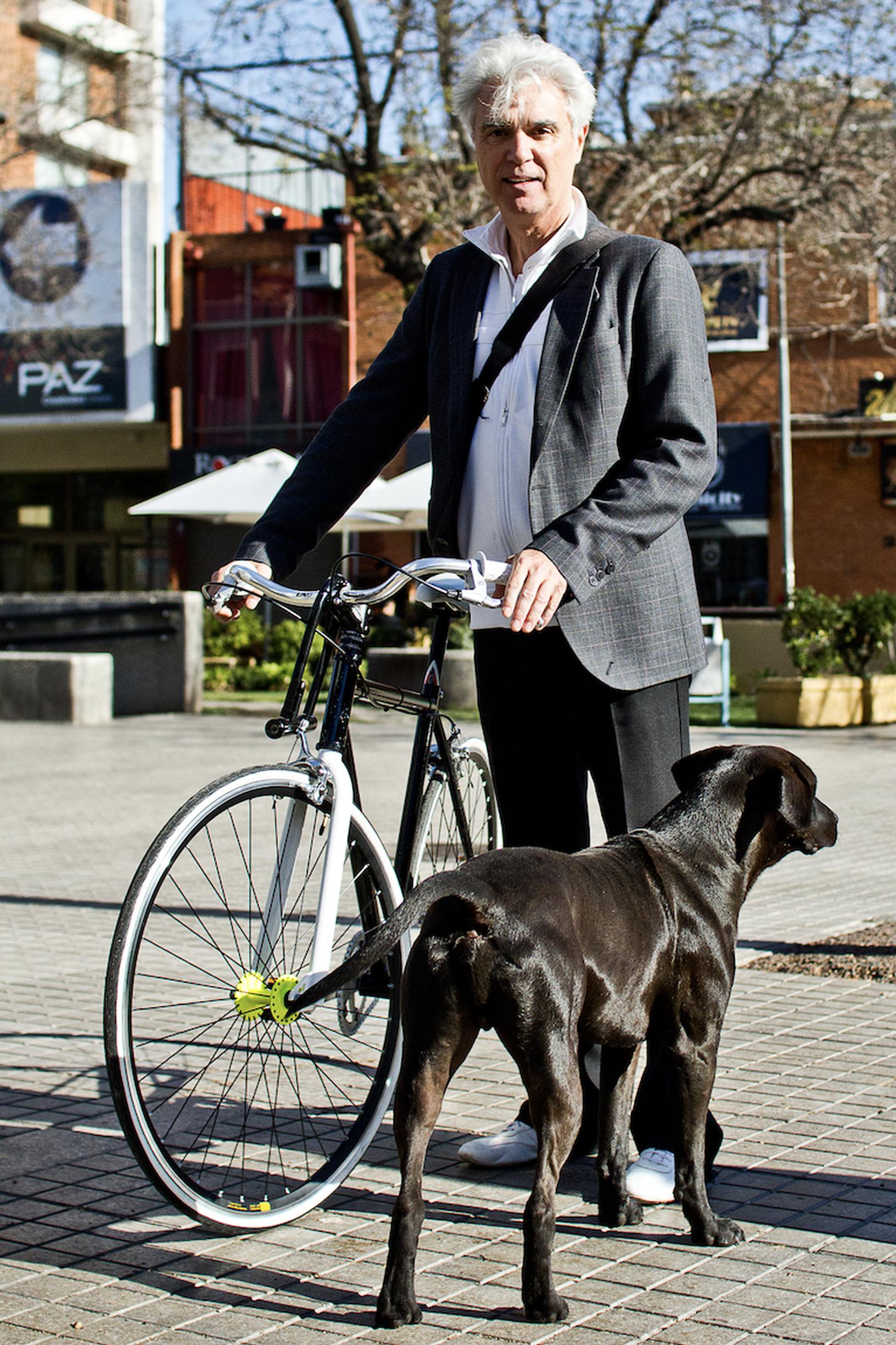 Talking Heads' singer David Byrne, a keen cyclist, is among the judges of competition seeking to find more aesthetically pleasing ways of protecting cyclists and pedestrians on busy roads.
The competition has been launched by the Construction Industry Cycling Commission (CICC). The competition has been inspired by the London Festival of Architecture (LFA), whose theme for 2021 is "care".
The light segregation of cyclists and pedestrians from car traffic become increasingly common in recent years, and accelerated by responses to COVID-19. London alone has installed some 100km of bike lanes in the capital as part of the Mayor's Streetspace programme.
However, there is a feeling that the proliferation of plastic wands and barriers has done little to enhance the streetscapes. There is a concern that after two decades of attempts to declutter public areas we are filling them again with new and essential infrastructure.
The competition addresses the following concerns:
How to design protection in a way that puts safety first but responds to the context of the urban environment?
Can we find more beautiful options?
The competition is being run by the Construction Industry Cycling Commission (CICC). Prize money of £3,000 be distributed at the discretion of the judges. Cyclehoop will work with the winner to develop a prototype and will assist in bringing it to market. There are no restrictions to entry.
The judges are: David Byrne of Talking Heads and author of Bicycle Diaries; TV presenter Jeremy Vine; walking and cycling commissioner Will Norman; London's Bicycle Mayor Lucy Mahoney; Cllr Clyde Loakes, London Borough of Waltham Forest. The jury is assisted by technical assessors: Elad Eisenstein, programme director, Oxford Street district; Sophie Thompson, LDA Design; Susan Claris, Arup; Brian Deegan of Urban Movement; Anthony Lau of Cyclehoop; and Peter Murray, CICC.
To find out how to enter click here