Ealing ends LTN 21 trial
New council leader says local people to vote on future of Low Traffic Neighbourhoods
24 May 2021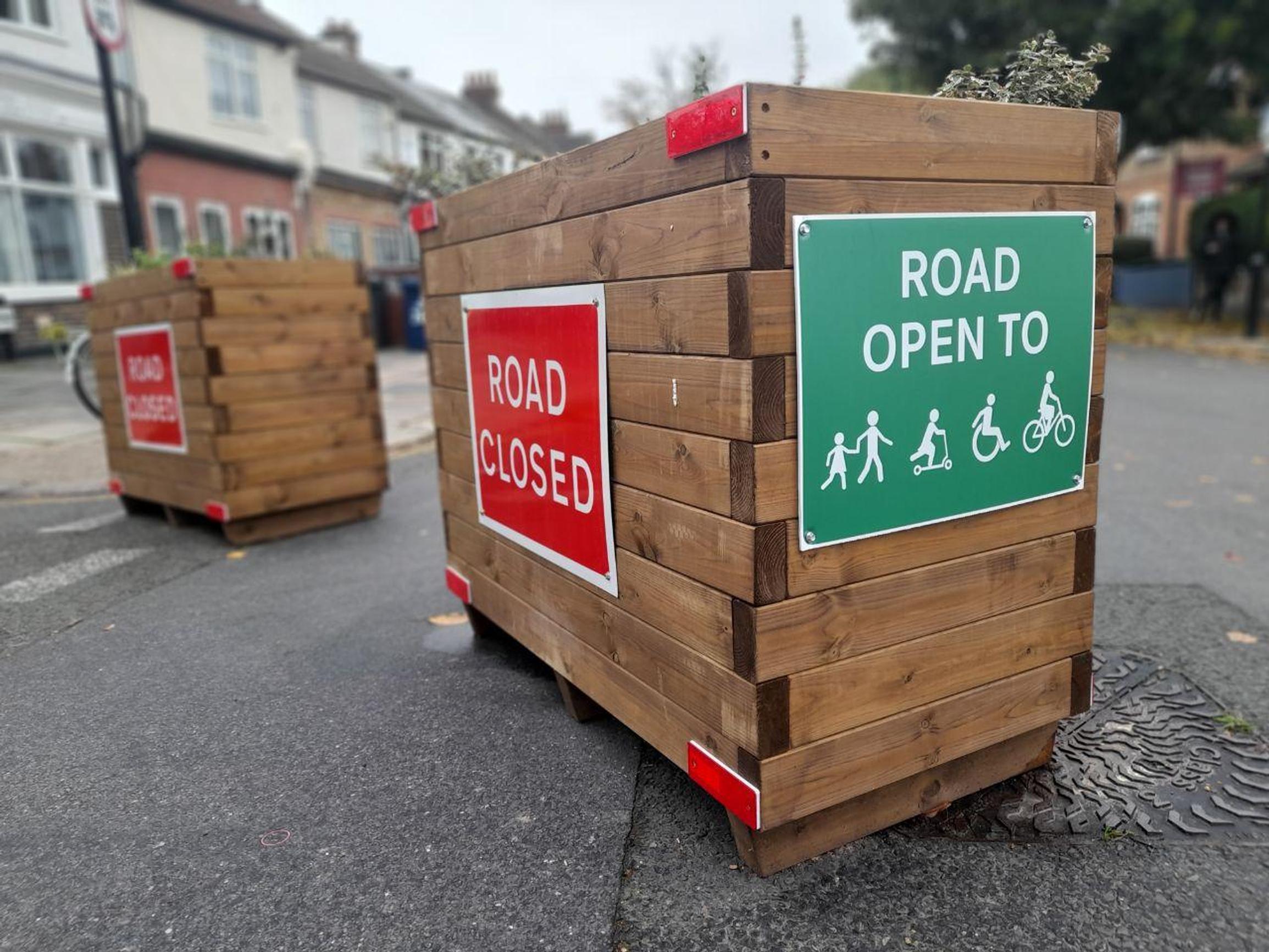 Ealing Council has ended the trial West Ealing South Low Traffic Neighbourhood (LTN 21) and promises local people will have the final say on control measures in their communities.
The move follows a decision by the London Borough of Hounslow to close Swyncombe Avenue for a period of two months. Swyncombe Avenue, which is the key southern link between Hounslow and Ealing on the southern border of the LTN, is closing to eastbound traffic on Monday for at least two months for road works.
Ealing Council said this closure made LTN 21 unworkable.
The Low Traffic Neighbourhood was over the weekend, before the Swyncombe closure, with traffic controls restored to how they were before the LTN was brought in.
The council acknowledged that implementation of LTNs has caused significant division within local communities. There are areas of Hanwell and West Ealing where local support remains for active travel measures. Long-term plans to encourage active travel are at risk of failure in the future if they do not achieve community support.
The council said will be looking to consult on smaller sections of LTN 21 that local people have told it are successful. Residents will be consulted before implementation, and nothing will be installed until after local residents have had the final say.
Local people have been promised a final say on the trial schemes. This will be achieved via a Controlled Parking Zone (CPZ) style consultation on each LTN in the borough, keeping schemes that work and are supported, and removing those that do not.
Ealing Council's new Labour leader Peter Mason said: "Ealing Council promised to listen to local people's views on active travel initiatives like LTNs, and we have done just that. The decision on LTN 21 has been brought forward because of the closure of Swyncombe Avenue.
"Remaining LTNs will be subject to a CPZ style consultation, with a vote for local people on whether they think the LTNs will work in their neighbourhoods.
"I've pledged that the council I lead will be open, transparent and inclusive. That means being honest about what works and what doesn't. This decision is about giving local people control over change in their neighbourhoods. Our commitment to tackling the climate emergency and enabling active travel and cycling remains unchanged, but we know we must take people with us."
The new council leadership has met with representatives from CAMTAG, Ealing Cycling Campaign, One Ealing and Ealing Better Streets to hear views on all sides of the LTN issue in Ealing.
Ealing Council's new leadership said it is committed to active travel and tackling climate change, with School Streets, cycling infrastructure and low traffic neighbourhoods are forming part of its agenda to tackle the climate emergency. Ealing Council declared a climate emergency in 2019 and is committed to reaching net zero carbon by 2030.
Cllr Deirdre Costigan, cabinet member for climate action, said: "We are more committed than ever to tackling the climate emergency and reaching our goal of net carbon neutral by 2030. But tackling the climate emergency means we will all have to make changes to our lives, and as a council we will need to work much harder to persuade and encourage people to reduce reliance on unnecessary car journeys."