75% of people plan to keep up lockdown walking habit after restrictions ease
Living Streets' National Walking Month survey reveals that people have enjoyed most about walking more this past year
01 May 2021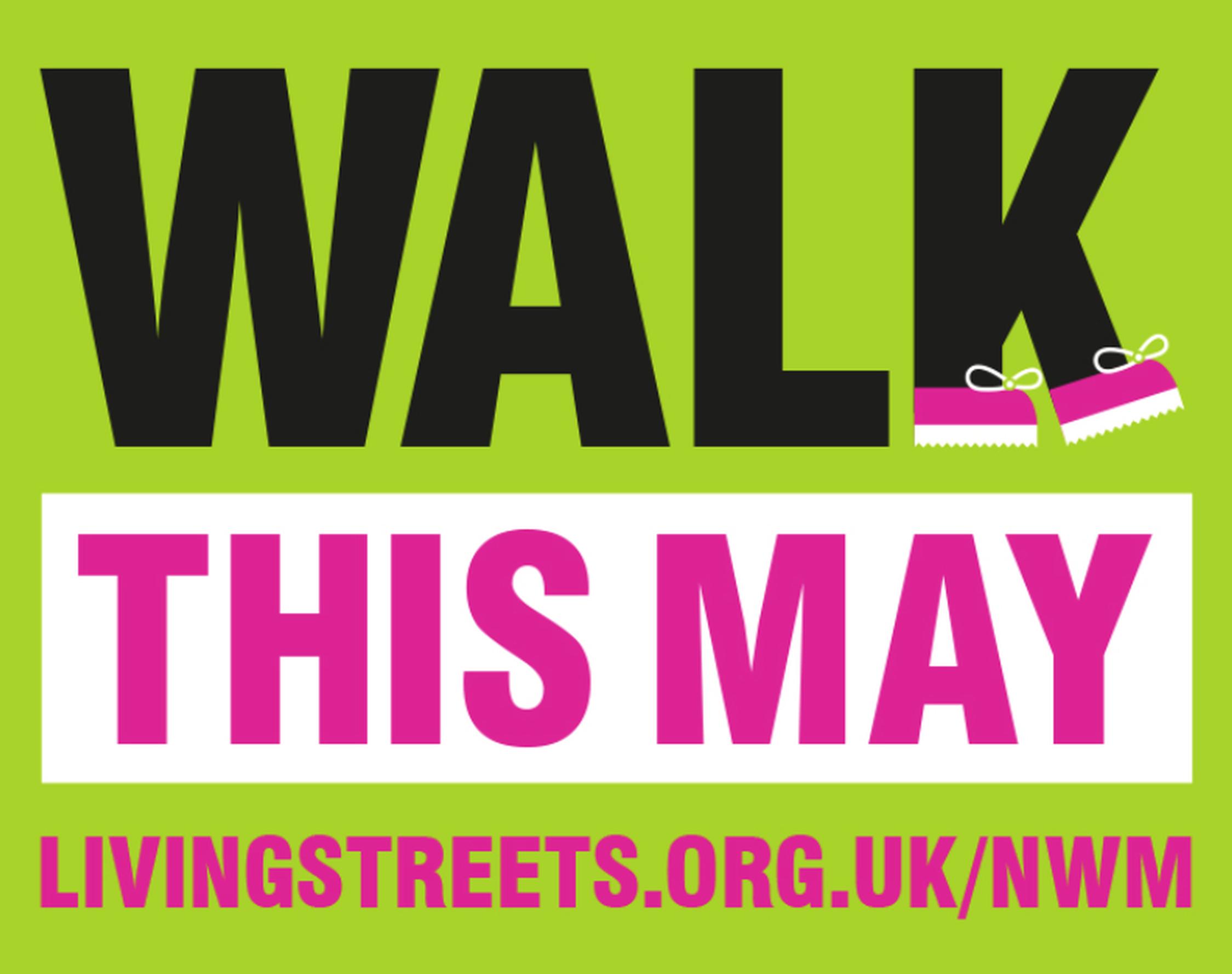 Lockdowns and coronavirus restrictions mean that the past year has seen people walking more. Now, as lockdown restrictions ease, three-quarters of people will keep walking to stay physically healthy, whilst a third will do so to reduce their carbon footprint, according to new research released for Living Streets' National Walking Month.
Living Streets, the UK walking charity for everyday walking polled over 2,100 people to find out what they have enjoyed most about walking more and what would encourage them to keep walking as lockdown restrictions ease.
The vast majority of people enjoyed the health benefits offered by a daily walk, with 76% naming physical health benefits and 56% the mental health benefits of being active. Walking was also seen as a good way to meet friends and family in a safe and legal way (36%) and to discover new places (29%), whilst one in five (21%) enjoyed the financial savings from walking instead of driving. Meeting up with friends and family was particularly important to younger people, with over half (56%) of 18-24 year olds using a walk to keep in touch during lockdown.
Traffic levels initially fell during lockdown, leading to improvements in congestion, air quality and noise pollution. Living Streets wants people to keep walking their short journeys and polled people to find out what would encourage them to keep putting one foot in front of the other.
Health benefits came out top, with 74% saying they would continue walking to maintain their physical health and 54% to maintain their mental health. Respondents also recognised the wider benefits from walking more with 33% saying they would keep walking to reduce their carbon footprint, 27% to reduce air pollution and 22% to reduce traffic.
Living Streets is urging the public to #WalkThisMay for National Walking Month. The charity has launched an online pledge, asking people to commit to walk a certain number of short journeys each week. After making their pledge, people are shown how many miles they will walk, calories they will burn and the amount of CO2 they will avert compared to if they drove those journeys.
Living Streets' National Walking Month will also play host to Walk to School Week (17-21 May). Families are encouraged to walk to school for the whole week with special activity packs available for school pupils.
Mary Creagh, chief executive of Living Streets said: "Walking is good for our minds, our bodies and our neighbourhoods and has helped us stay active and connected this past year.
"As well as the mental and physical health benefits, we have seen the improvements to congestion and air quality when people drive less. That's why we want people to #WalkThisMay. By walking the roadmap out of the pandemic, we can emerge healthier and happier."
As non-essential shops re-open, the poll also asked what would encourage people to return to their local high street. Over a third of respondents would visit if there were more outdoor eating areas (38%), more public toilets (36%) and less cluttered pavements (34%).
Respondents also identified measures to make their high streets more welcoming, including more places to stop and rest (31%), more trees (30%) and less pollution (29%). More than one in four would visit their high street more if there was less traffic (27%).
Ahead of elections nationwide on 6 May, Living Streets has produced A Manifesto for Walking, asking candidates to pledge to make walking easier and cut pavement clutter. The manifesto sets out four key asks of candidates: end pedestrian deaths and injuries on roads; tackle air pollution; make school streets safe; and make walking easier and cut pavement clutter.
Mary Creagh adds: "Our towns and cities rely on people getting out and visiting their local high streets. By making streets safer and more welcoming with slower speeds, less traffic and more green space, candidates can protect jobs and help local businesses bounce back."