Spend Earth Day on the bus, walking or riding a bike
The Oxford Bus Company and Thames Travel are urging motorists to make minor change in their travel habits to make a major difference to the planet on Earth Day
22 April 2021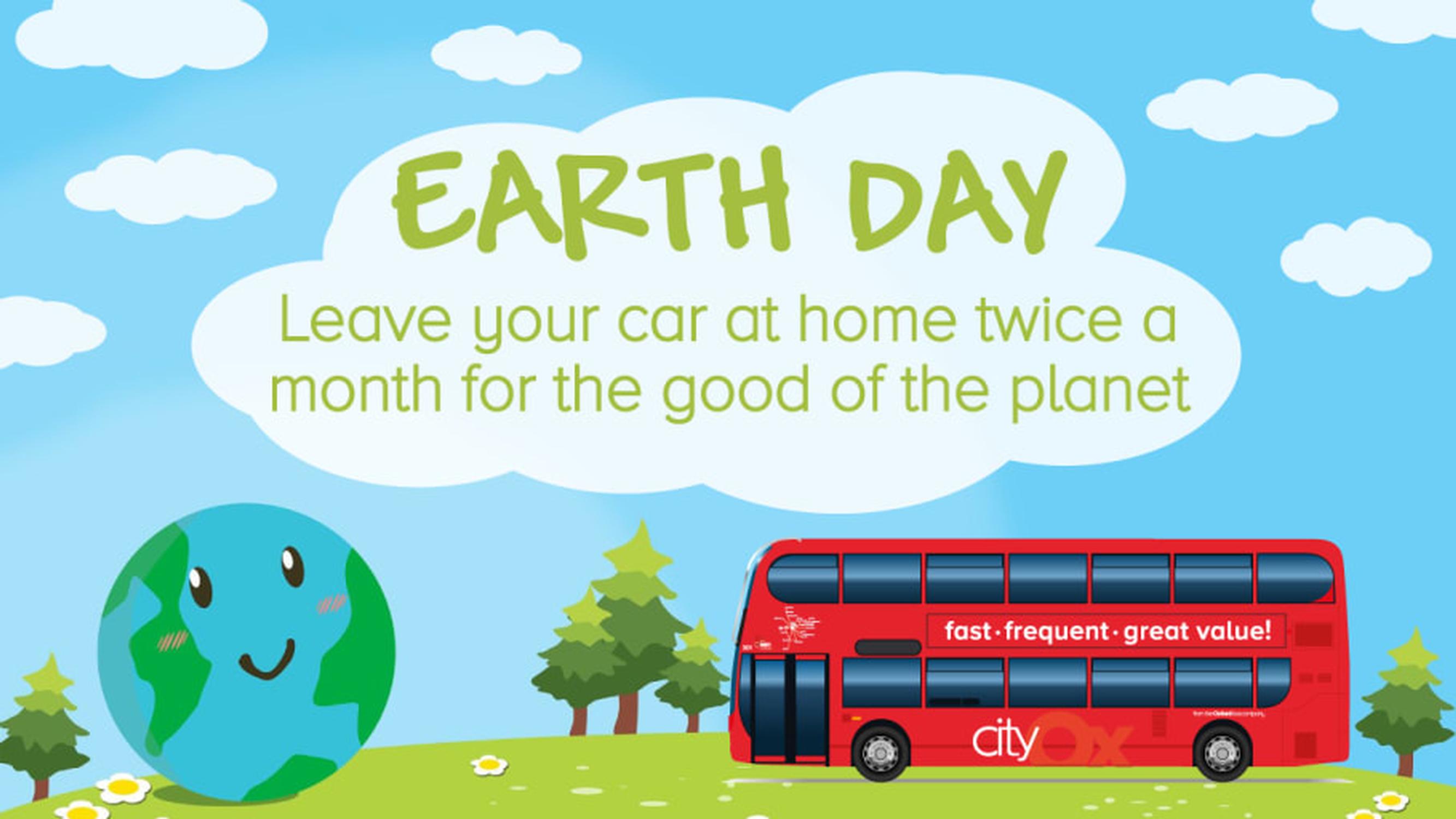 Phil Southall, Oxford Bus Company and Thames Travel managing director, writes: "In order to reduce greenhouse gas emissions and improve air quality, car commuters should consider leaving their vehicles at home just twice a month for the rest of the year and switch their journey to bus, rail or bicycle.
"Motorists typically make around 600 car journeys annually. Switching just one in every 25 of these journeys to a bus – equivalent to a couple of trips a month – would reduce the UK's carbon dioxide emissions by two million tonnes per year. Saving two million tonnes of carbon dioxide emissions is equivalent to the environmental gain that would be made by switching every single one of the UK's buses from diesel to zero emission energy sources, such as electricity or hydrogen.
"Earth Day encourages us to think how we, as individuals, can reduce our negative impact on the world. Taking public transport is not only a great environmental option; it is the ethical option. If everyone switched to the bus a couple of times a month, we could collectively rebuild our communities and avoid a car-based recovery from the pandemic. It would help improve air quality in our communities and reduce congestion.
"In addition to being a benefit to the environment, public transport offers health advantages – people who commute typically get 25 minutes' exercise a day by walking at either end of their journeys.
"Last year we invested £2.4m in eleven new ultra-low emission vehicles. More than two-thirds of our fleet now meet the Euro 6 emissions standard, helping improve air quality in Oxfordshire.
"An Oxford City Council air quality report recently revealed with NOx emissions from buses has decreased by half since 2013. Buses now contribute less pollution than cars in Oxford city centre. City Sightseeing Oxford, owned by Oxford Bus Company, introduced the first electric double decker bus to the city last year."