President Biden pledges to cut US carbon emissions in half by 2030
Vice-President Harris uses Leaders Summit on Climate to appeal to global community to invest in clean energy
22 April 2021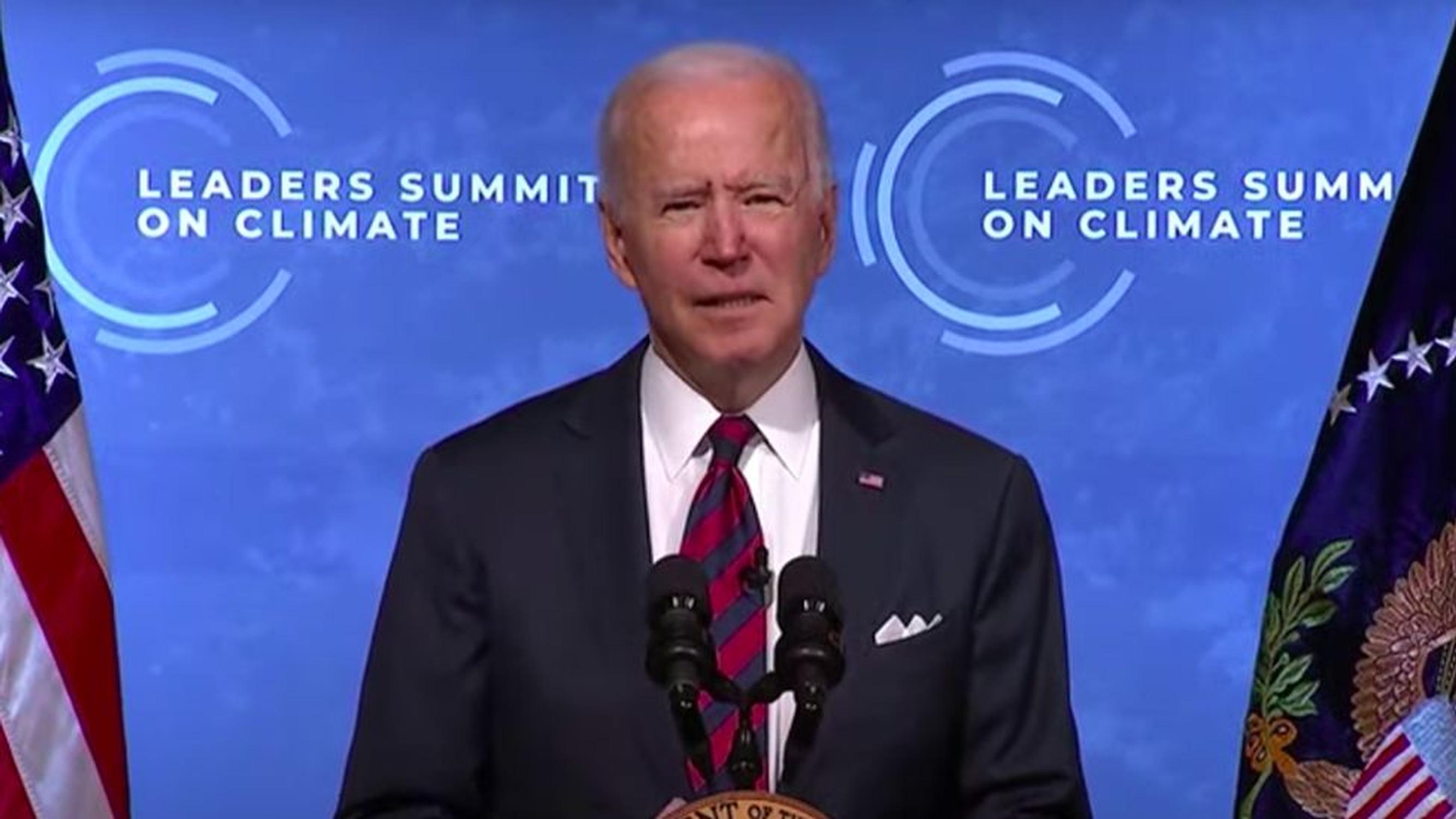 President Joe Biden has pledged to cut carbon emissions by 50-52% below 2005 levels by the end of the decade.
The US government will work to cut carbon emissions by 50-52% below 2005 levels by the end of this decade. The pledge will be formally submitted to the United Nations.
Biden is hosting the Leaders Summit on Climate, a virtual event that aims to secure commitments on cutting greenhouse gas emissions, shifting to renewable energy and climate finance for developing countries.
The new US target, which was unveiled at a virtual summit of 40 global leaders, essentially doubles their previous promise.
"All of us, and particularly those of us who represent the world's largest economies, we have to step up," President Biden said when delivering the summit's opening address. "Those that do take action and make bold investments in their people, and the clean energy future, will win the good jobs of tomorrow, and make their economies more resilient, more competitive."
Vice-President Kamala Harris added: "As a global community, it is imperative that we act quickly and together to confront this crisis. This will require innovation and collaboration around the world."
The announcement is more evidence of the dramatic shift in the US government's attitude to tackling global warming after four years of a climate change scepticism displayed by President Trump. For example, Biden rejoined the Paris agreement on his first day in office and pledged to hold the leaders summit shortly after.
The summit is being staged on what is the 50th Earth Day, an annual event designed demonstrate support for environmental protection. The theme of Earth Day 2021 is 'Restore Our Earth'.
The Leaders Summit on Climate is a prelude to COP Biodiversity Summit in Kunming in October and the COP26 summit in Glasgow in November.
The UK Prime Minister Boris Johnson used the US event to urge other countries to match the UK's ambition and deliver net zero by the middle of the century to limit global warming to 1.5°C.
This week the UK government set into law its climate change target, pledging to cut carbon emissions by 78% by 2035 compared to 1990 levels.
Ahead of the summit Johnson's message was: "The UK has shown that it's possible to slash emissions while growing the economy, which makes question of reaching net zero not so much technical as political. If we actually want to stop climate change, then this must be the year in which we get serious about doing so. Because the 2020s will be remembered either as the decade in which world leaders united to turn the tide, or as a failure.
"So let's come to Kunming in October and Glasgow in November armed with ambitious targets and the plans required to reach them. And let the history books show that it was this generation of leaders that possessed the will to preserve our planet for generations to come."
During his address on the day, the Prime Minister welcomed President Biden's action plan and concurred with comments made by China's President Xi about working in harmony in nature. Johnson said: "If we're going to tackle climate change sustainably, we have to deal with the disaster of habitat loss and species loss across our planet and we want to see even more examples of government and private industry working hand in hand as with the newly launched LEAF Coalition to reduce deforestation and the multi-trillion dollar Glasgow Financial Alliance for Net Zero."
However, Johnson raised eyebrows abot the need to balance the environment and the economy. He said: "I'm not saying any of this is going to be easy. There is obviously going to be a political challenge. It's important to go back to the original words of President Biden, it's vital for all of us to show that this is not all about some expensive politically correct green act of 'bunny hugging' or however you want to put it. Nothing wrong with 'bunny hugging' but you know what I'm driving at. This is about growth and jobs and the President was absolutely right to stress that. I want to leave you with the thought that we can build back better from this pandemic by building back greener.
"Don't forget that the UK has been able to cut our own CO2 emissions by about 42% on 1990 levels and we've seen our economy grow by 73%, you can do both at once. Cake have eat is my message to you."
Johnson said the UK will set out its Net Zero Strategy with policies to hit its new targets ahead of COP26. More than 120 countries have made net zero commitments to date, covering 65% of global carbon emissions – more than triple the 20% covered when the UK took over the COP Presidency in December 2019.
The UK government says it has committed £11.6bn in international climate finance to support developing countries over the next five years. Ahead of COP26, the UK is asking donor countries to deliver on their commitments to secure $100bn of public finance, as well as working with businesses to leverage private finance and expertise to address climate change and deal with its impacts.