Easy EV charging and payments
To ensure the uptake of electric vehicles (EVs) becomes a widespread reality, the UK needs to focus on improving the accessibility and convenience of public charging. A key part of this will be the introduction of secure and accessible payment infrastructure. LTT talks to Venceslas Cartier, Global Head of Transportation & Smart Mobility, Worldline, and Anthony Wicks, Key Account Manager, Self-Service GSV, Parking & EVC, Worldline
12 April 2021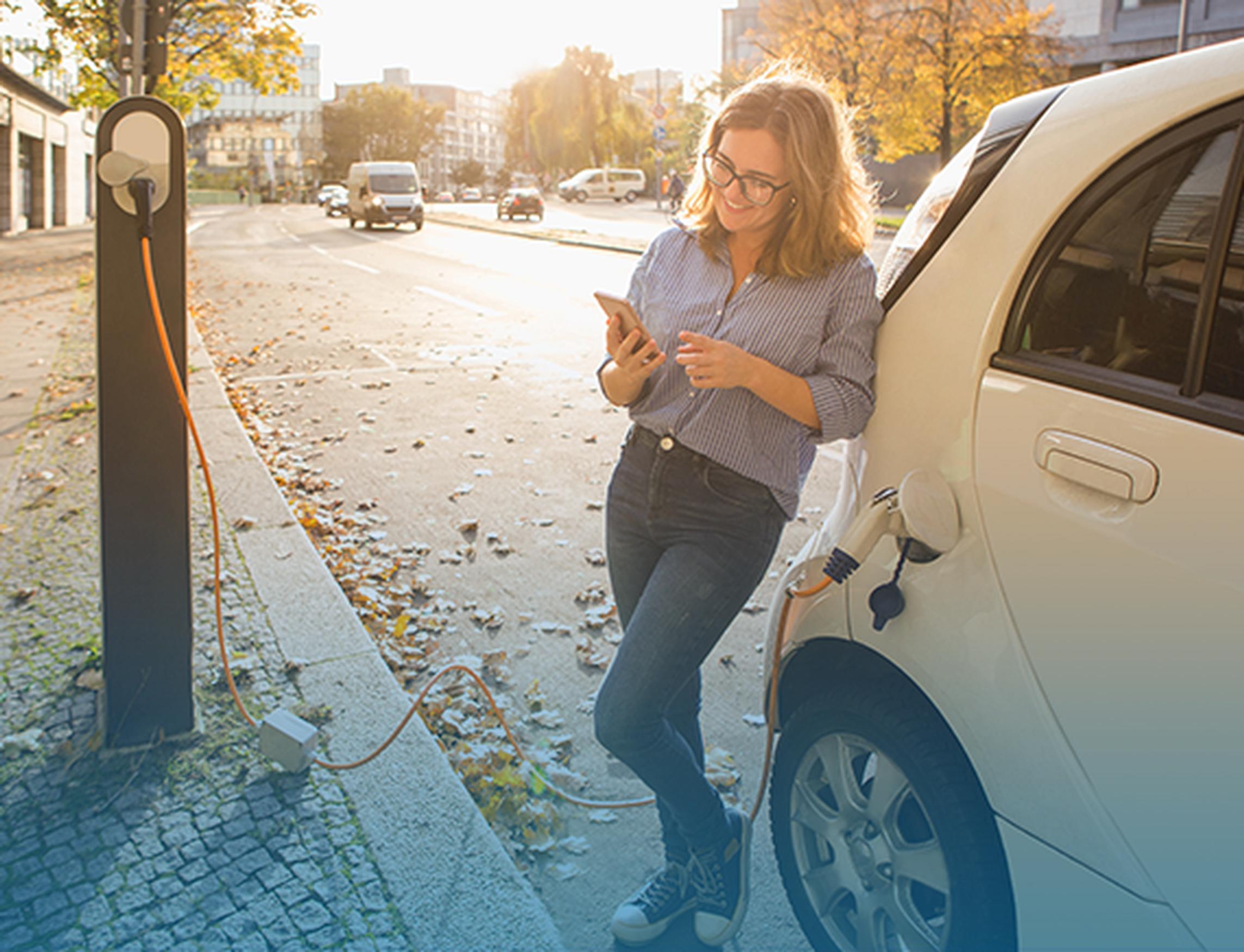 In February, the UK Government launched a consultation, The consumer experience at public chargepoints, which ran until 10 April 2021, saying that: 'It's essential that EV drivers feel confident using the public charge point network.
In this consultation, we set out proposals that mean current and future EV drivers will be able to locate available charge points simply, pay for a charge more easily and recharge their cars more reliably, regardless of where they are going in the UK.'
The transition to zero-emission vehicles is central to meeting the UK's ambitious climate commitments. In 2020, EVs accounted for 1 in 10 new cars sold in the UK, up from 1 in 30 in 2019, while overall demand for fully electric vehicles grew by 186%. In September 2020, for the first time in European history, registrations for new EVs overtook diesel.
---
---
In November 2020, the UK Government committed to ending the sale of new petrol and diesel cars and vans by 2030, with all vehicles required to have a significant zero-emissions capability (for example, plug-in and full hybrids) from 2030 and to be 100% zero emissions from 2035. With countries across Europe making similar commitments, and with a 71% jump in electric vehicle purchases projected for 2021, it's clear that a convenient, accessible and customer-friendly solution to public EV charging – and for paying for charging – is urgently needed.
More than 60% of cars sold in Norway in January 2021 were electric. Germany reached its own turning point in January 2021, registering more than 20,000 pure electric cars in a single month. In France, plug-in electric car sales tripled in September 2020, says Venceslas Cartier, Global Head of Transportation & Smart Mobility, Worldline.
Increasingly, says Cartier, as the number of public charge points increases dramatically in the coming years, EV drivers will expect to pay for their charge with bank or credit cards, smartphone wallets or QR codes, with no subscription or signup required. 'There is a huge market to come, and a huge necessity to develop EV public charging and payment solutions.
'We need to move to the same situation petrol and diesel vehicle drivers expect: being able to use any filling station anywhere, and not tied to say, BP or Shell stations via pre-registered accounts, nor needing multiple accounts with EV charge point providers in order to alleviate anxieties around access to charging facilities. It is estimated that 20% of electric charges will be done outside of home. A move to such an open system is predicated on being able to guarantee a simple and secure customer experience and fast and flexible payments for operators,' says Cartier. 'Our new product, WL EASY EV, is designed as a facilitator for that market.
'We'd work with existing operators to integrate their closed loop systems into a wider solution. So they would keep any revenue, but WL EASY EV offers the added benefit of being able to also take payments from other sources such credit and debit cards, digital wallets or QR codes (with Alipay or Wechat to be accepted later).
WL EASY EV offers an omnichannel payment experience, which has become a normal expectation from the customer.' It simplifies the customer charging experience as only a single is 'tap' required to pre-authorise an amount from the payment card for the operator. Easy and secure!
Rolling out EV charging infrastructure
While demand for EVs is increasing, the pandemic has taken a toll on the roll-out of charging stations across the UK and Europe, says analytics company BlastPoint. The number of EVs in Europe in 2020 was 2.3 million, and is projected to reach 9 million by 2025 and 34 million by 2030. However, the amount of European EV public chargers in 2020 is 200,000; projected to grow to 1 million by 2025 and 3 million by 2030.
It's clear that EV charging and payment systems face a number of challenges, with the much-needed launch of more public fast and ultra-fast chargers, as well as payment systems that accept all payment modes. 'Key players are looking for an offer that can serve the pan-European market with limited development and payment certification needed, and which is scalable for all stakeholders,' says Cartier.
Our WL EASY EV system could potentially work with any kind of charge point operator, says Anthony Wicks, Key Account Manager, Self-Service GSV - Parking & EVC, Worldline. 'Many companies that are providing EV chargers are working across multiple European countries. Through a single integration into WL EASY EV, operators are able to accept secure payments in many of these countries, reducing development costs and their time to market.
A self-sustaining public charge point network
EV charge point installation and operation is 'a relatively new and growing market', says the Government. 'We want to encourage and leverage private sector investment to build and operate a self-sustaining public charge point network that's affordable, reliable and accessible for all consumers. 'We want to enable innovative charging approaches while ensuring that all consumers can charge their vehicle in a way that is as straightforward and reliable as re-fuelling a traditional vehicle, says Cartier.'
With that in mind, 'The consumer experience at public charge points consultation' sets our expectations and ambitions across four critical areas:
• Making it easy to pay
• Opening up charge point data
• Using a single payment metric
• Ensuring a reliable charging network
It states: 'Consumers should be able to charge their vehicle and pay with ease, as they would for any other service. There should be a minimum standard for payment across all charge points, which does not rely on the use of a smartphone.
'Consumers should be able to rely on their chosen payment method, whether they're making a short or long journey. Implementing roaming across networks means consumers can access all public charge points with one membership card or smartphone app. As smartphone technologies advance, we want to see convergence towards fewer apps that can access thousands of charge points across the UK.'
Find out more about WL EASY EV at: http://worldline.com/ez-ev
Operators need to provide a simple, smooth and secure customer experience, together with a fast & flexible payment process. Join Venceslas Cartier, Global Head of Transportation & Smart Mobility, Worldline and Anthony Wicks, Key Account Manager, Self-Service GSV - Parking & EVC, Worldline, along with Sara Sloman, Head of Future Mobility Partnerships & EV Charging Solutions, Elmtronics, Ben Boutcher-West, Head of Mobility, AppyWay and Oliver Craughan, Head of Corporate Social Responsibility, DPD, in a call to action to industry stakeholders about the future for EV payments frameworks.
https://register.gotowebinar.com/register/7365822321945901580
By Juliana O'Rourke