EV focus slowing the race to zero carbon: cycling 'ten times more important for reaching net-zero cities'
Two new reports published this month have underlined the importance of active travel in the move to transport decarbonisation
04 April 2021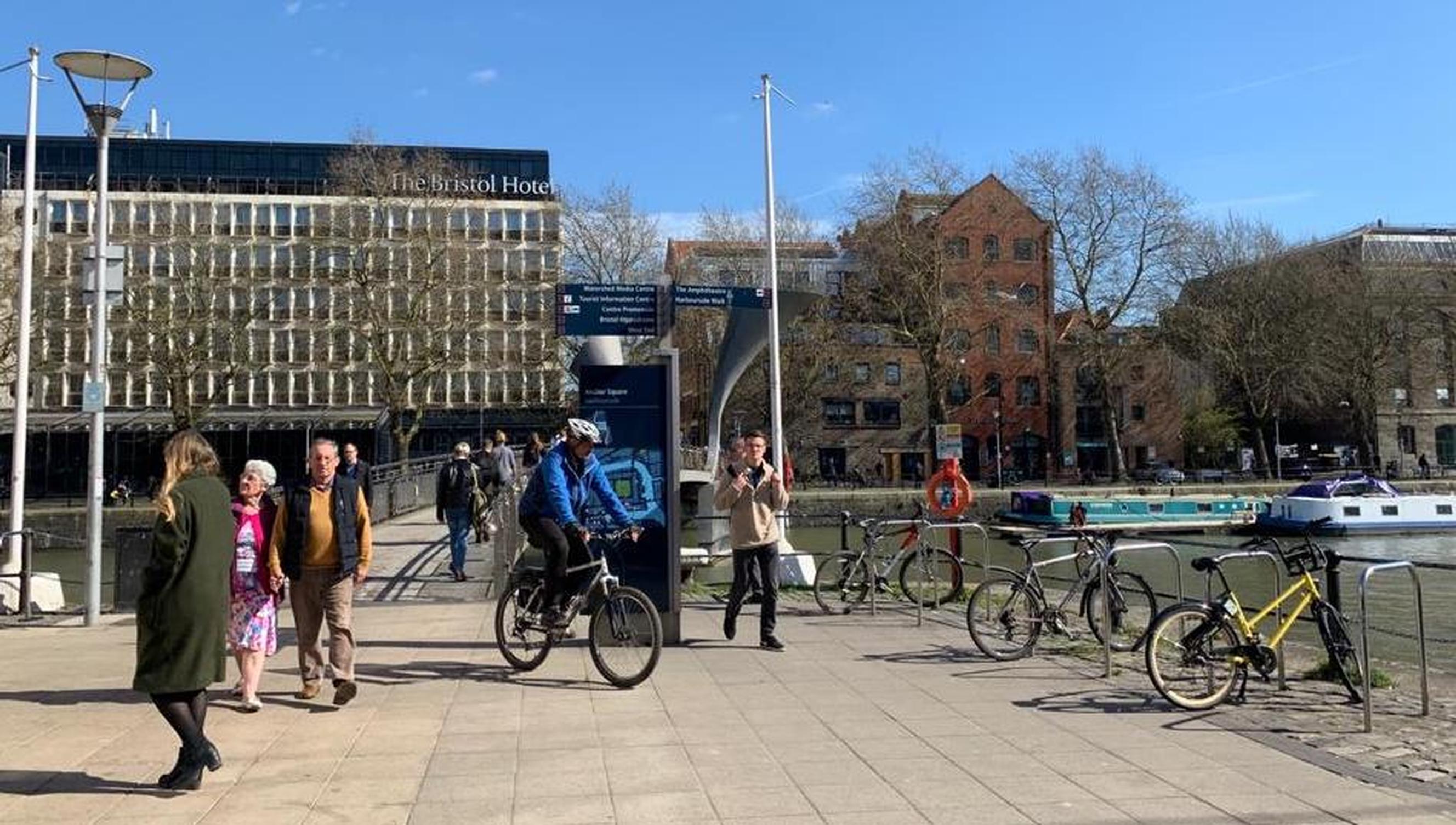 Christian Brand, Associate Professor in Transport, Energy & Environment at the Transport Studies Unit, University of Oxford, has published a report called The climate change mitigation effects of daily active travel in cities, and suggests that cycling is ten times more important than electric cars for reaching net-zero cities.
He states: 'The emission savings from replacing all those internal combustion engines with zero-carbon alternatives will not feed in fast enough to make the necessary difference in the time we can spare: the next five years. Tackling the climate and air pollution crises requires curbing all motorised transport, particularly private cars, as quickly as possible. Focusing solely on electric vehicles is slowing down the race to zero emissions.
Nearly half of the fall in daily carbon emissions during global lockdowns in 2020 came from reductions in transport emissions
'Promoting active travel should be a cornerstone of strategies to meet net zero carbon targets, particularly in urban areas, while also improving public health and quality of urban life.'
'Transport is one of the most challenging sectors to decarbonise due to its heavy fossil fuel use and reliance on carbon-intensive infrastructure – such as roads, airports and the vehicles themselves - and the way it embeds car-dependent lifestyles. One way to reduce transport emissions relatively quickly, and potentially globally, is to swap cars for cycling, e-biking and walking – active travel, as it's called.'
Also this month, research published by a team from the Centre for Research into Energy Demand Solutions (CREDS), led by Greg Marsden and Jillian Anable, Travel adaptations during Covid-19 restrictions and where next?, suggest that walking is the big winner post COVID, but outline the 'major risks of taking the wrong recovery path'.
The CREDS research sets out new insights into how people's travel patterns have adapted over time – and why. It draws on national data sources and a major panel survey of over 6000 people conducted in July and December 2020, and calls for a major realignment of investment and policy to ensure that we do not return to the overcrowded, congested, polluting and unhealthy transport system that people had come to accept as inevitable.
Major risks of taking the wrong recovery path
The actions taken by the UK and Scottish Governments to date, say the CREDS team, have been critical in supporting public transport and boosting active travel. However, the direction of the post-pandemic recovery has yet to settle and there are a number of interventions which suggest that the opportunity for a genuinely 'green' recovery is about to go to waste. Four indicators of this are the actions of the UK government to:
Continue with above inflation rail fare rises of 2.6 percent in England and Wales (RPI+1 percent)

Freeze fuel duty for the 11th consecutive year

Maintain a £27bn major roads programme when we have seen clearly that much of the business and commuting travel on which it is predicated could be done virtually

Consulting on the reduction of Air Passenger Duty for domestic flights as proposed by the Interim UK Connectivity Review
The Climate Change Committee's analysis shows that 30 percent of the emissions reduction from transport in the period to 2029 is expected to come from behaviour change and demand reduction, says the report.
Such ambitions at a local scale can mean triple figure growth in public transport which may now be difficult to achieve. Ambitious walking and cycling plans are already part of future climate plans.
The only option to fill the gap is to capitalise on the opportunity for greater home working. If this can be achieved, then the bonus is that large parts of the major long-distance infrastructure investment funds could be refocused on high quality liveable neighbourhoods and safe routes to schools and town and city centres.
These have the potential to benefit everyone, they have popular support and they can support local jobs and neighbourhood and town centre renewal.
Brand agrees. Writing in The Converation, he says: 'Nearly half of the fall in daily carbon emissions during global lockdowns in 2020 came from reductions in transport emissions. The pandemic forced countries around the world to adapt to reduce the spread of the virus. In the UK, walking and cycling have been the big winners, with a 20% rise in people walking regularly, and cycling levels increasing by 9% on weekdays and 58% on weekends compared to pre-pandemic levels. This is despite cycle commuters being very likely to work from home.'