Uber Boat to run temporary Hammersmith ferry service
30 March 2021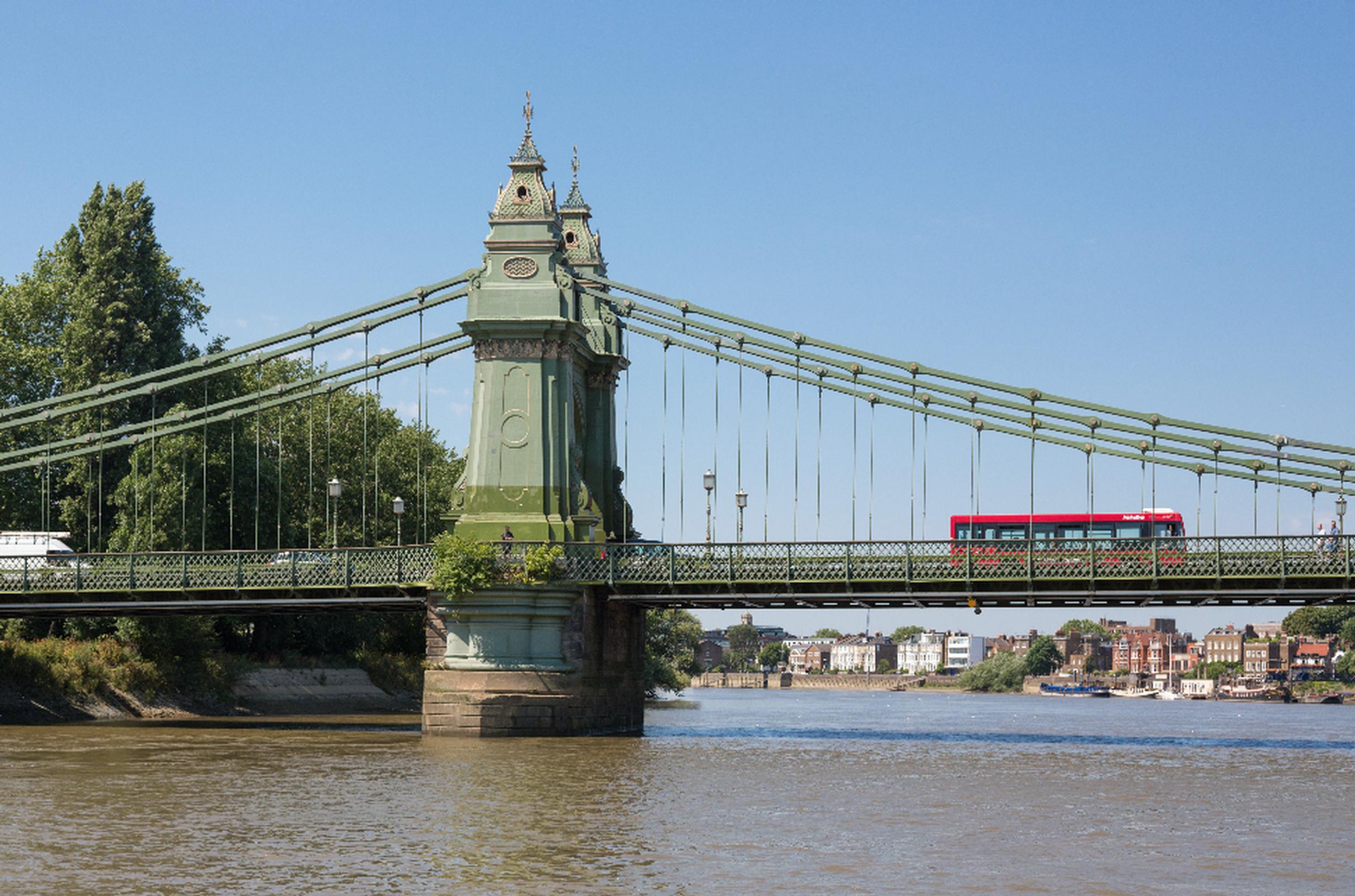 Transport for London (TfL) has selected Uber Boat by Thames Clippers to run the temporary Hammersmith ferry after a competitive procurement process.
The service will take pedestrians and cyclists over the Thames while Hammersmith Bridge undergoes vital repair and refurbishment works.
It is proposed that the boats will take passengers between piers located near to Queen Caroline Street in Hammersmith and the Hammersmith Bridge approach in Barnes. There will be a programme of engagement with the local community and other river users ahead of any planning application being submitted.
The ferry will have a minimum capacity of 800 passengers an hour at peak times, with services running daily 06:00-22:00.
Fares are expected to mirror buses at £1.55, subject to necessary approvals. This would include a Hopper option and the acceptance of the same concessions, including freedom passes and free travel for children. The Hopper option will allow people who arrive at the ferry by bus to change onto the ferry at no further charge, as long as they change within an hour of starting their original journey.
Following detailed discussions with the successful bidder, it is expected that boats will be taking passengers across the river at the end of the summer subject to consents.
TfL is working with other members of the Hammersmith Bridge Taskforce to agree a long-term solution that would fully reopen the bridge to all road users.
The boats that will take passengers across the river are Fairey Brooke Marine 'Hydrocat' high-speed catamarans and are 25 metres in length.
Uber Boat by Thames Clippers is licensed to operate TfL's River Bus on the River Thames. Founded in 1999 as Thames Clippers, its fleet now serves 23 piers across the capital at 20-minute intervals between key London piers. Pre-Covid passenger numbers reached 4.3 million in 2019.
A ticketing partnership with Uber, launched in 2020, saw the business rebranded as Uber Boat by Thames Clippers, but the service continues to be fully operated by Thames Clippers with no change in ownership; AEG, owners and operators of The O2, own the majority stake in the company.