Cycling and walking levels will remain high after lockdown, TfGM survey suggests
24 March 2021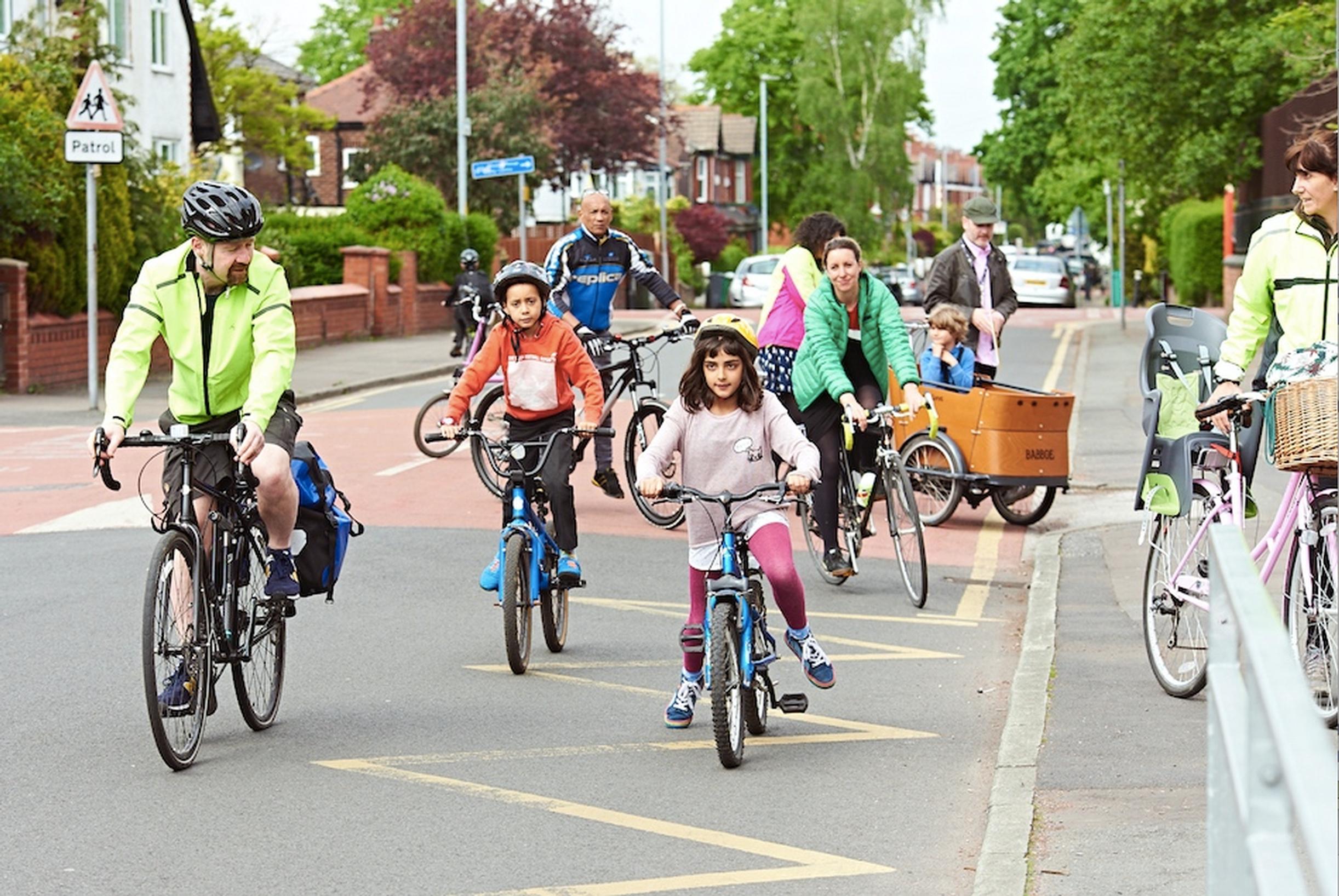 A survey has revealed that almost half of respondents plan to carry on walking and cycling more often in Greater Manchester once the pandemic is over. The COVID-19 recovery survey, conducted by Transport for Greater Manchester (TfGM), found that 47% want to maintain their new travel habits after positive experiences on bike and foot during lockdown.
TfGM's network intelligence data also shows that cycle trips are up 25% compared with the same period last year (March 2020). Meanwhile, the number of walking trips has fallen slightly (down 10%). "However, considering lockdown restrictions and local high streets are largely closed, this data shows confidence in making journeys on foot and by bike across the city-region," says TfGM.
The online survey, aimed at people who travel within or into Greater Manchester, was live between 20 May and 1 June 2020. TfGM received 14,701 responses, including 635 from those living outside the city-region.
A TfGM spokeswoman told TransportXtra: "The objective was to understand whether people's travel preferences will change, coming out of the lockdown, to support planning, policy and operations. The survey focused on how people travelled before lockdown and how they expect to travel once their travel restrictions have been lifted. This included how they travel for commuting, shopping for essential items, travelling to education (both adult and children) and social or leisure trips."
TfGM has also launched a new active travel website, a one-stop-shop for all things related to cycling and walking.
The website showcases Greater Manchester's plans to deliver the UK's largest cycling and walking network – The Bee Network. The website features an interactive map, which shows people which routes are completed, under construction or out for consultation. It also highlights the destinations that are within a 15-minute walk and a 15-minute bike ride of their front door.
The website can be used to book cycling confidence sessions, get tips and practical information, as well as the latest news about the city-region's plans.
Greater Manchester's cycling and walking commissioner, Chris Boardman, said: "It's fantastic that half of people living in Greater Manchester have said they plan to travel more on foot or by bike post-COVID. Many have tried it during lockdown and they've decided it's a daily habit that they want to keep. We intend to make sure they have the safe space to do it.
"We're now well into our first year of delivery for the Bee Network, with 55 miles of safe routes and 17 Active Neighbourhoods planned before the end of the year. As activity increases, now is the perfect time to launch our new website to showcase all the fantastic new routes and street improvements being delivered in the coming months. I'd encourage residents to take a look and see what's happening near where they live and work."
Data taken from TfGM's on-street sensor technology, also released today, shows 10 locations where cycling levels have significantly increased since March 2020.
Mill Lane, Marple, Stockport – 262% increase
Port Salford Greenway, Winton, Salford – 244% increase
Fallowfield Loop, Fallowfield, Manchester – 230% increase
Chorley New Rd (A673), Bolton – 167% increase
Scot Lane Canal, Standish, Wigan – 156% increase
Middlewood Way, Marple, Stockport – 152% increase
Ashton Canal, Audenshaw, Tameside – 146% increase
Sir Matt Busby Way, Old Trafford, Trafford – 139% increase
Weir Path, Woolford, Bury – 128% increase
Heaton Park Entrance, Prestwich, Bury – 110% increase
(Figures based on the 28 days to 21 March 2021 compared with 28 days to 21 March 2020).