Welsh Government to spend £75m on active travel
New transport policy sets out commitment to active travel
22 March 2021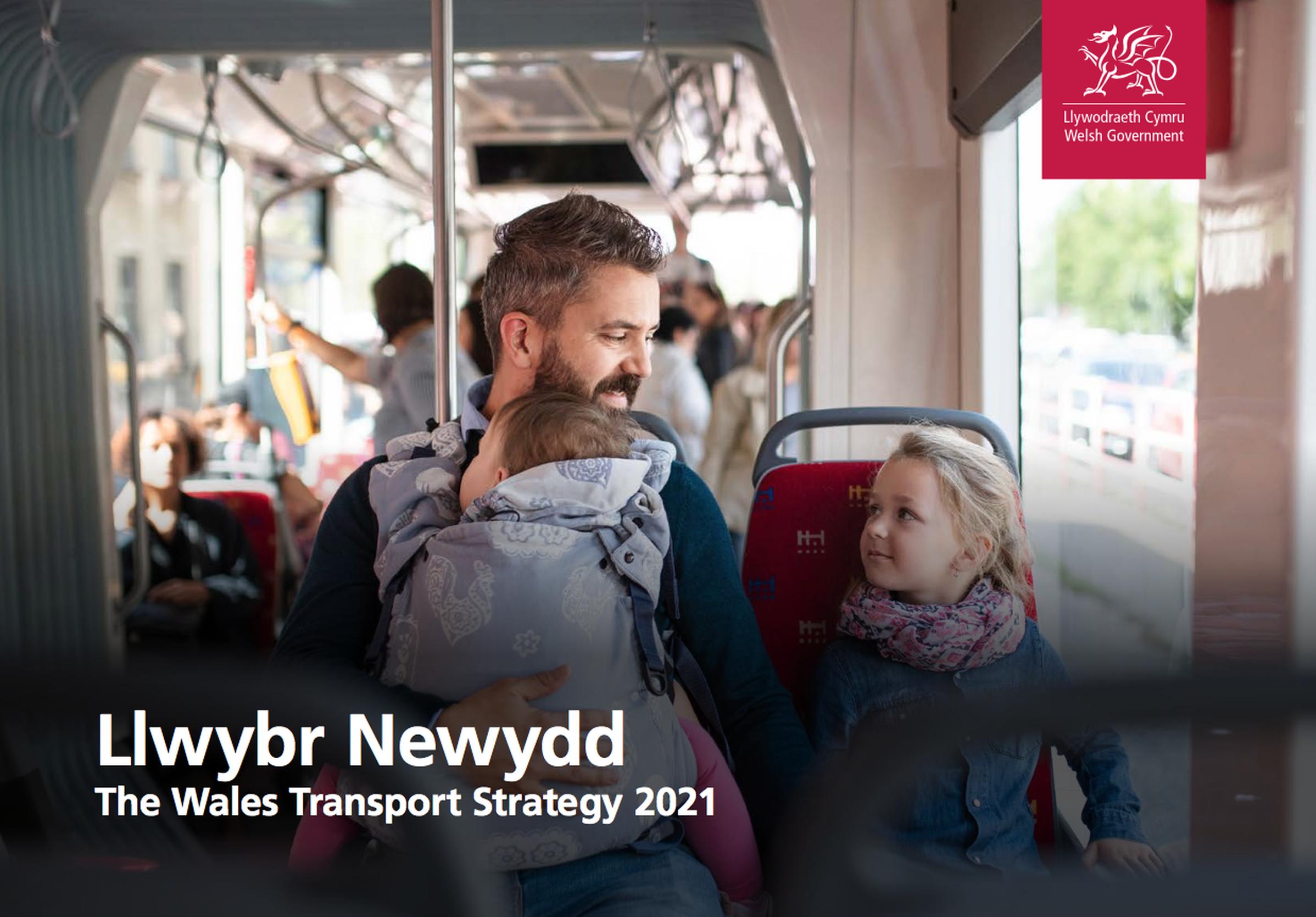 The Welsh Government's new transport policy has promised to spend £75m to get more people walking and cycling.
The Llwybr Newydd transport strategy pledges to increase in the number of people using public transport, walking and cycling.
An initial tranche of active travel schemes will receive a funding boost of more than £53m this year as part of further efforts to encourage healthy travel, with more than £20m to follow.
Some 44 larger schemes and packages of schemes in local authorities will be funded through the first tranche of the Active Travel Fund this year, worth £47m. Included in this sum is also a £14m 'core allocation' shared among all local authorities. A further £20m will be allocated later in the year to support more schemes.
In addition, pupils will be helped to get to school through the Safe Routes in Communities grant, which is now worth £6.4m. This funding will support 21 schemes creating safe walking and cycling routes around schools.
The investment in active travel forms part of funding package worth more than £210m to support the new transport strategy.
Lee Waters, deputy minister for economy and transport, said: "Over the past five years we've been able to dramatically increase the amount we spend on active travel, and this shows our commitment to taking forward the vision we outlined in our new transport strategy.
"Before the establishment of the dedicated Active Travel Fund, active travel projects not focused on schools had to compete for general local transport grant funding, without a set budget. The Active Travel Fund has grown since 2018 from its initial £10m to £70m for 2021-22.
"Continuing our funding to create safe routes to schools is particularly important as we know that embedding healthy travel habits early leads to lasting benefits. Our investment will lead to better connected towns and cities and contributes to efforts to tackle the climate emergency, cut congestion, improve public health and clean up our air quality."
Llwybr Newydd can be read using these links:
English: https://gov.wales/llwybr-newydd-wales-transport-strategy-2021
Welsh: https://llyw.cymru/llwybr-newydd-strategaeth-drafnidiaeth-cymru-2021
Selected schemes
The Welsh Government's Llwybr Newydd strategy inclues the following projects:
The Cardiff Cycleways project will receive almost £5m in funding, with a further £1.2m provided to create safe routes around four schools.
In Carmarthenshire £1.8m will progress work on the 'Llanelli Masterplan' through the provision of a new pedestrian and cycle bridge, and new and improved paths.
Conwy Council will receive £490,000 for a 4km off-carriageway cycle link between Towyn and the south of Kinmel Bay.
£800,000 has been allocated to Flintshire Council for the continuation of the A5104 Chester Road cycle facility, as well as the Sandycroft to Broughton link.
Llandrindod Wells will benefit from a shared use path linking Waterloo Road to Ddole Road Enterprise Park through the allocation of £433,000, while a further £500,000 has also been allocated to Powys County Council for scheme development for Newtown Bridge (third crossing).
Access at Newport train station and to the city centre will be improved through the delivery of a new pedestrian and cycle bridge across the railway, with a funding commitment of £8.9m.
A new footbridge will also be installed at Ystrad Station in Rhondda Cynon Taf, providing connectivity over the railway line with a Welsh Government contribution of £1.8m.
A full list of schemes, broken down by local authority, is available via these links:
English: https://gov.wales/active-travel-fund-grants-awarded-2021-2022
Welsh: https://llyw.cymru/teithio-llesol-grantiau-ddyfarnwyd-yn-2021-i-2022