Study links fall in street crime and low traffic neighbourhoods
16 March 2021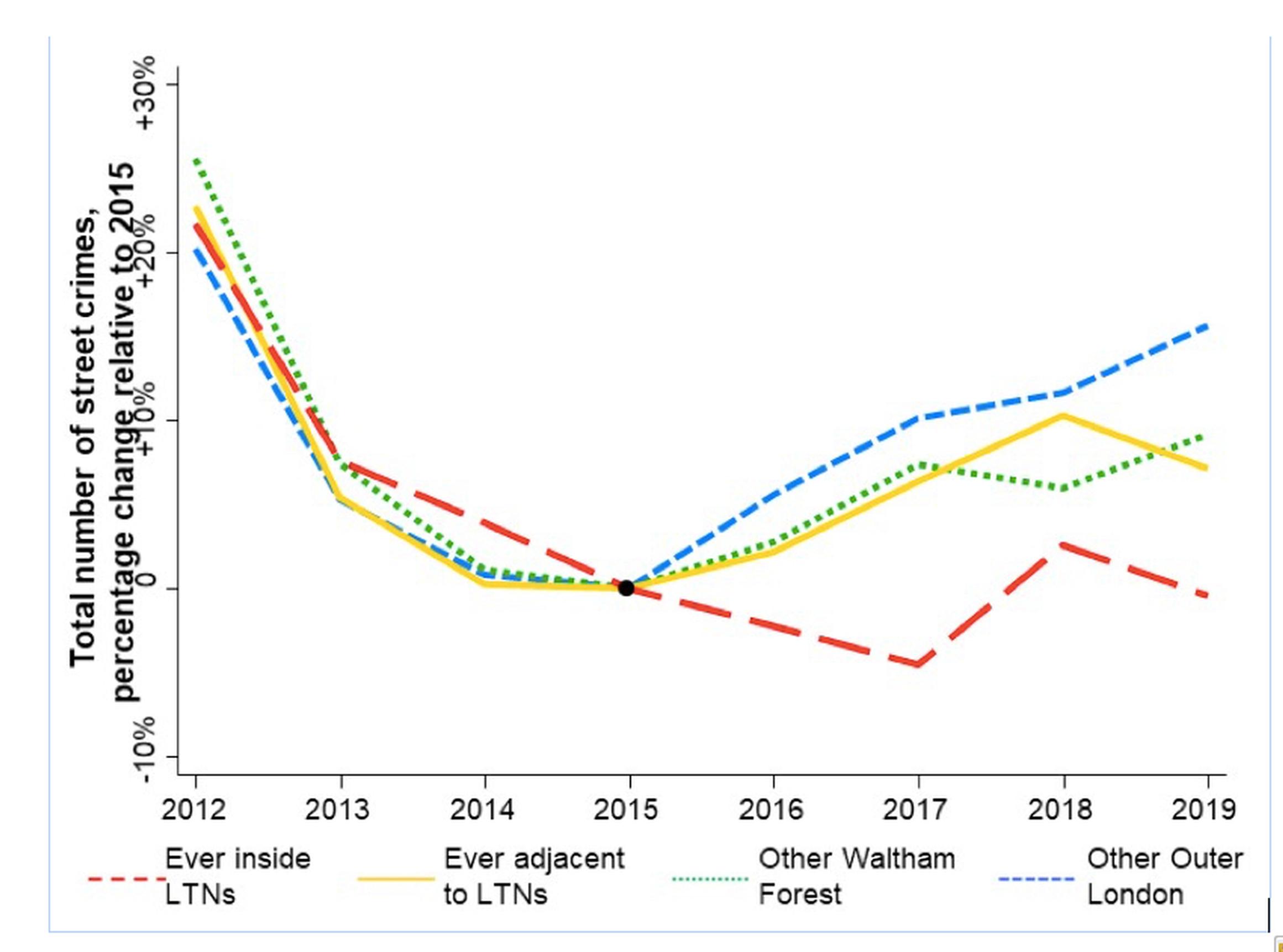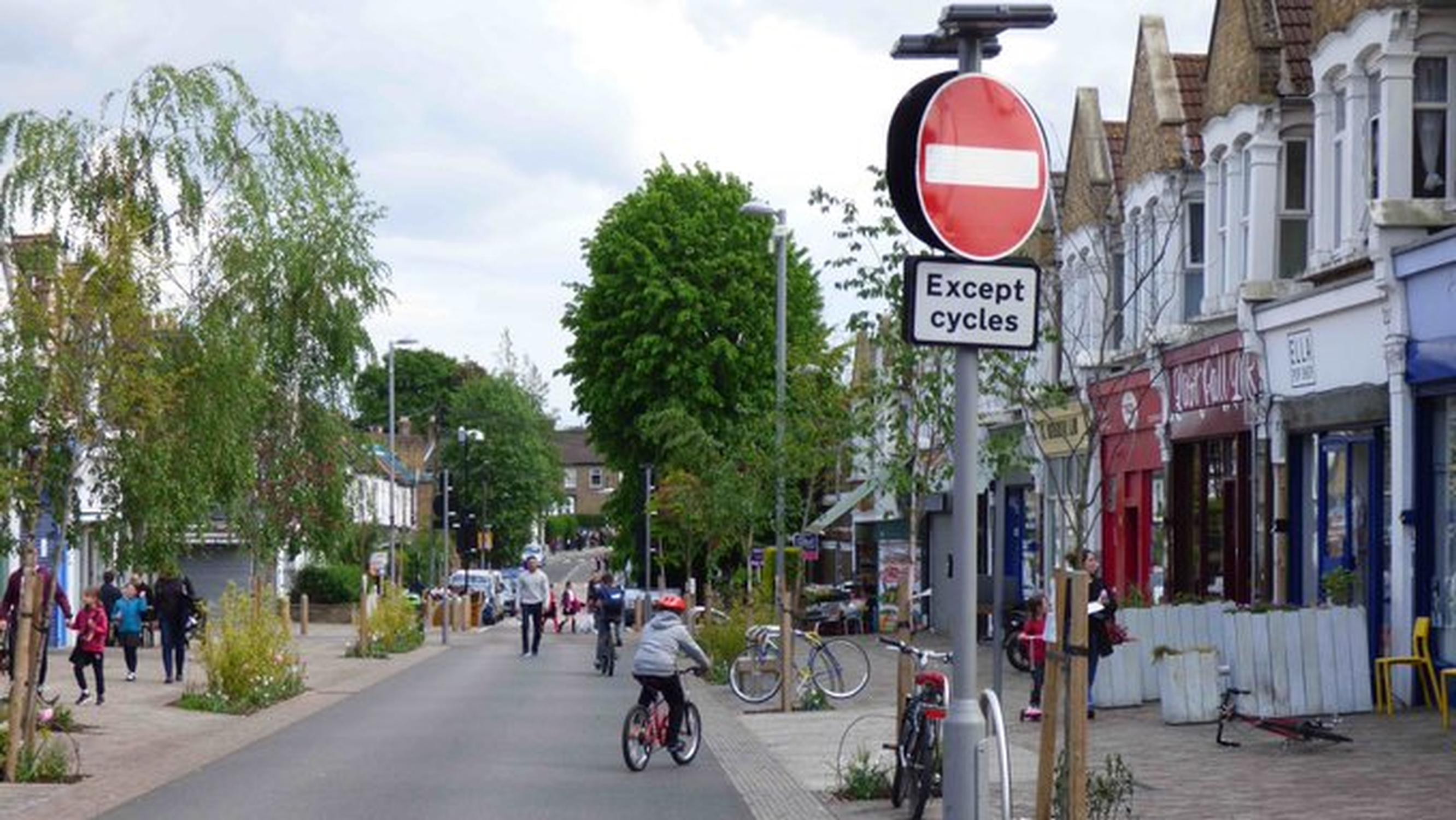 Introducing low traffic neighbourhoods in Waltham Forest has led to an overall reduction of street crime, particularly violent and sexual offences, according to a study by academics Anna Goodman and Rachel Aldred.
The research shows there was a 10% fall in street crime over one year, which compares "favourably" with other parts of the borough and other "relative" outer London areas where low traffic measures have not been implemented, states the study. There is no indication that crime was displaced from low traffic neighbourhoods to adjacent areas, say the authors.
Street crime fell by 18% in a three-year period since the implementation of low traffic measures. "An even larger reduction was observed for violence and sexual offences, the most serious subcategory of crime," says the report.
"This favourable trend in overall street crime was driven by significant decreases in: violence and sexual offences; public order and possession of weapons; criminal damage and arson; burglary; and vehicle crime. There were also non-significant decreases in robbery and other theft/shoplifting."
By contrast, the level of bicycle theft increased significantly in low traffic neighbourhoods "plausibly largely reflecting increased cycling levels".
However, there has been a "significant rise" in the number of cycle trips in low traffic neighbourhoods, which means there is a 'substantially less marked increase in the number of bicycle thefts per bicycle". Also, the authors pointed out that bike theft represents only 1% of street crime.
The research was based on data from the Metropolitan Police for 2012-2019. The authors compared the results with their findings from a study last year, which showed a "significant increase" between 2016 and 2019 in the amount of walking done by residents of Waltham Forest low traffic neighbourhoods.
"Given this, the decreases in violence and sexual offences, robberies, and public order crimes would be even greater on a per pedestrian basis," say Goodman and Aldred.
Since 2015, the London Borough of Waltham Forest has implemented several low traffic neighbourhoods, which deploy physical barriers and lockable bollards to stop through traffic.
The Impact of Introducing a Low Traffic Neighbourhood on Street Crime, in Waltham Forest, London by Anna Goodman, Faculty of Epidemiology and Population Health, the London School of Hygiene and Tropical Medicine and Rachel Aldred, University of Westminster