MPs to investigate safety of 'smart motorways'
26 February 2021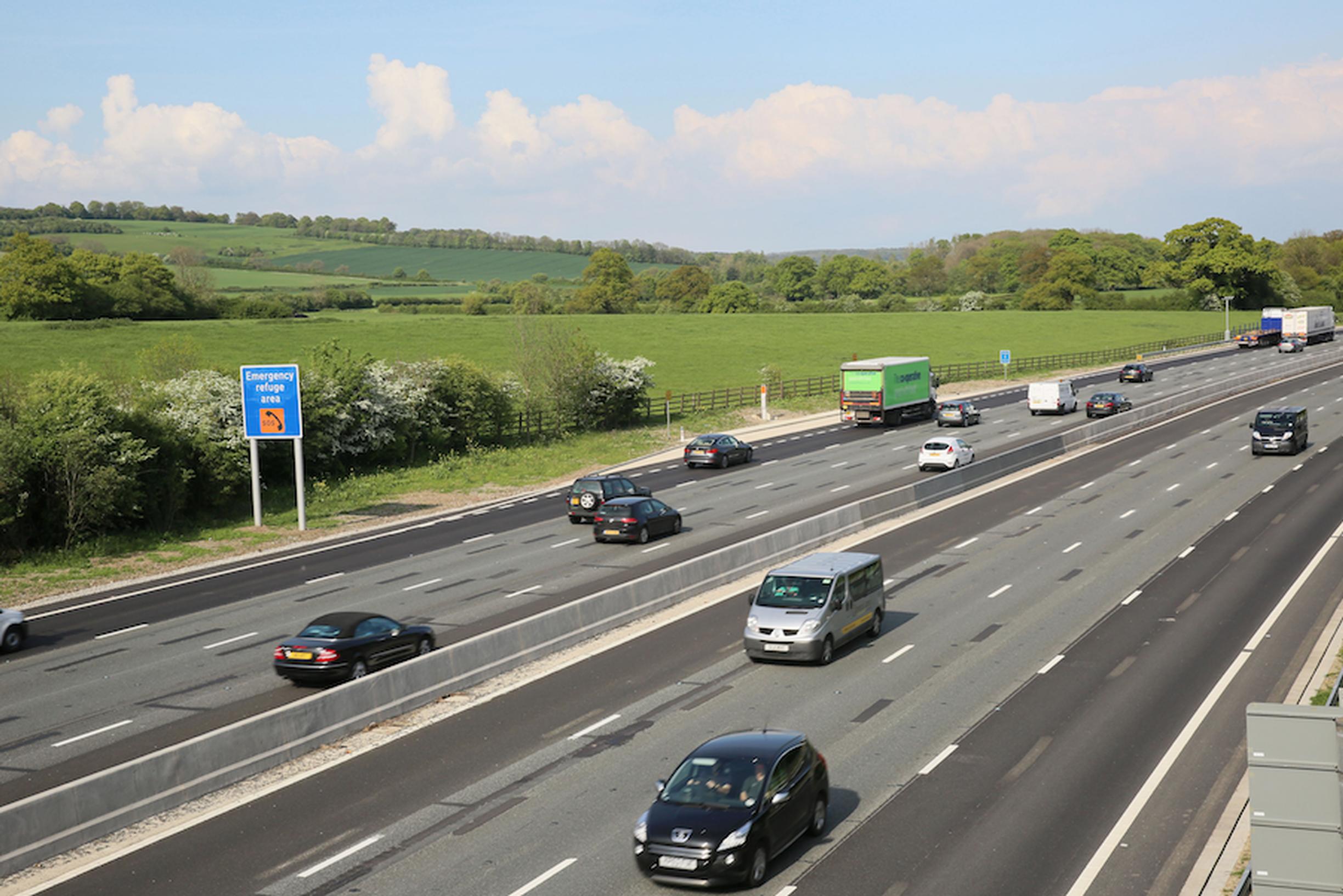 The benefits and safety of 'smart motorways' are to be investigated by the Transport Committee in a new inquiry, launching today.
The MPs will also consider their impact on reducing congestion on busy sections of motorway and other roads in the strategic road network.
Campaigners against smart motorways have called for them to be scrapped, some labelling them as 'death traps'. One coroner concluded that smart motorways 'present an ongoing risk of future deaths' while another has referred Highways England to the Crown Prosecution Service to consider if corporate manslaughter charges are appropriate following the 2018 death of a grandmother on the M1 in South Yorkshire.
Recent media coverage has reported 14 fatalities on smart motorways in 2019 compared to 11 deaths in 2018 and five the year before.
In evidence to the committee earlier this month, the Secretary of State for Transport Grant Shapps MP told MPs that he did not want to carry on with the system of smart motorways which he had inherited on coming into office.
Shapps said: "What I commit to is making sure that the motorways we have in this country are safer than the motorways that came before them. That is the commitment I make. To be robust and clear from the evidence of, sadly, how many people die on our motorways, they are the safest form of road, but they should be safer."
In March 2020, the Transport Secretary published an in-depth evidence stocktake of smart motorway safety with an 18-point action plan to enhance their safety. This included extending stopped vehicle detection systems to all stretches of smart motorway by 2023 (since brought forward to 2022); converting all sections of dynamic hard shoulder smart motorway to ALR by 2025 and a £5 million publicity campaign to increase awareness and understanding of smart motorways. Public confidence in using smart motorways and how it can be improved will be a core element of the Committee's inquiry.
Huw Merriman MP, chair of the Transport Committee, said: "The Department for Transport says smart motorways help us cope with a 23 per cent rise in traffic since 2000, helping congestion. The department's own Stocktake report points to lower fatal casualty rates for smart motorways without a permanent hard shoulder than on motorways with a hard shoulder. The serious casualty rate is slightly higher.
"This message isn't reaching the public, whose confidence in smart motorways has been dented by increasing fatalities on these roads. Road safety charities are also expressing concerns. Will enhanced safety measures help? Will the public accept them following an awareness campaign? Or should there be a rethink of government policy?
"There are genuine worries about this element of the motorway network and we want to investigate how we got to this point."
Smart motorways have existed in some form in England since 2002. They were introduced as a technology-driven approach to deal with congestion through increasing capacity on motorways and controlling the flow and speed of traffic. Features of smart motorways include driver information displays provided on over-head gantries and technological safety features that can detect slow moving and stationary traffic.
Smart motorways can be divided into three different designs, of which the most common is All Lane Running (ALR) introduced in 2014. The committee will consider if ALR is the most suitable type of smart motorway or whether there are better alternatives.
In June 2016, a predecessor Transport Committee concluded it did not support the nationwide rollout of ALR as safety risks had not been fully addressed. The committee called for driver education, enforcement of traffic rules and the provision of more emergency refuge areas.
Terms of reference
The committee is inviting written evidence on the safety of smart motorways and public confidence in their use as well as their impact upon congestion. The closing date for submissions is Friday 9 April. In particular:
The benefits of smart motorways, for instance to reduce congestion on busy sections of motorway, and how necessary they are

The safety of smart motorways, the adequacy of safety measures in place and how safety could be improved

Whether All Lane Running is the most suitable type of smart motorway to roll out or if there are better alternatives

Public confidence in using smart motorways and how this could be improved

The impact of smart motorways on the usage and safety of other roads in the strategic road network

The effectiveness of Highways England's delivery of the smart motorways programme, the impact of construction works, and the costs of implementation.
The deadline for submission is Friday 9 April.
To find out more click here