Hammersmith ferry service bids unveiled by TfL
City Cruises and Uber Boat by Thames Clippers bid to operate cross-river service while Hammersmith Bridge is repaired
26 February 2021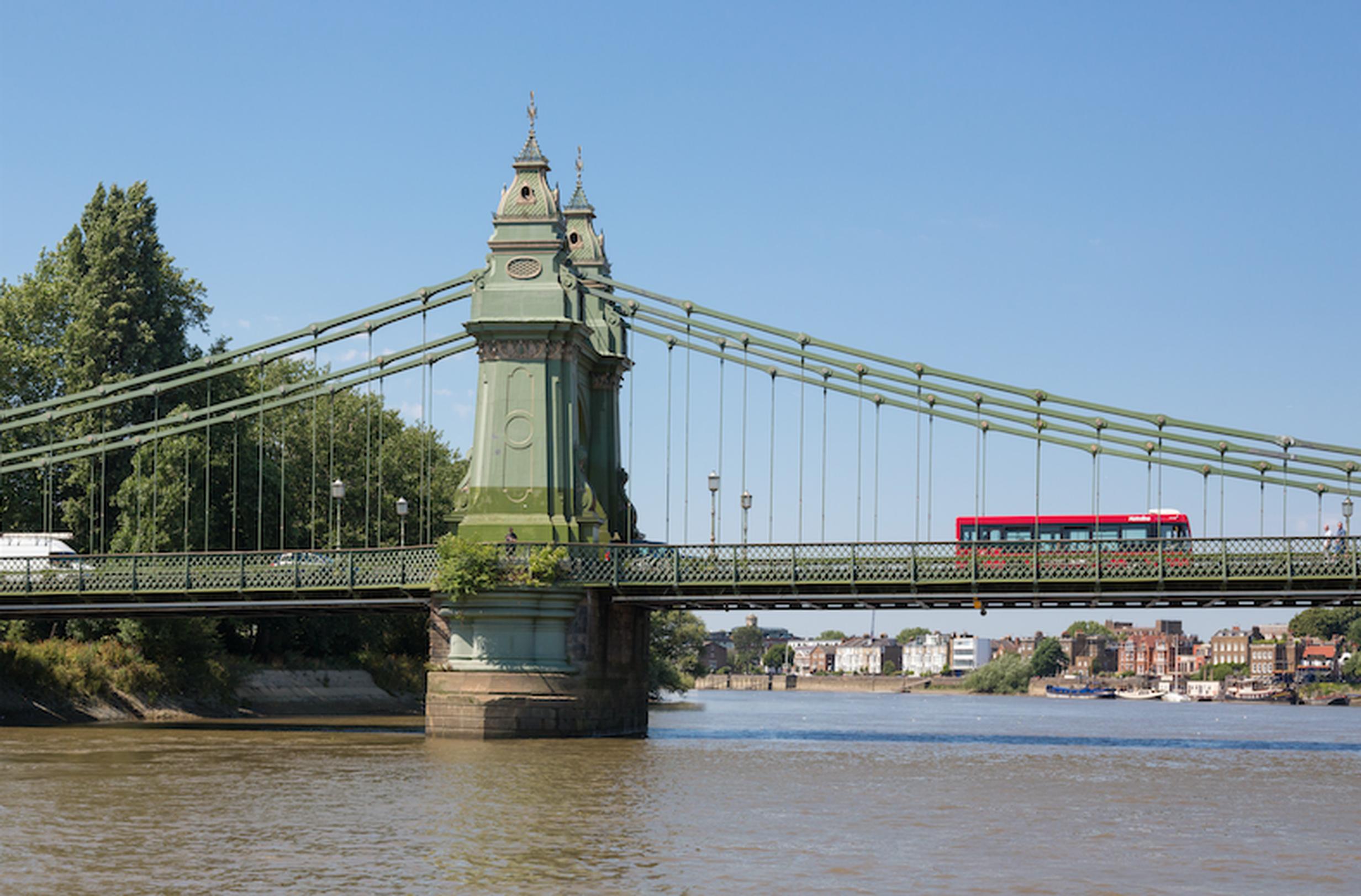 Two river boat operators have submitted bids to operate a ferry service while Hammersmith Bridge is closed for repairs.
Transport for London (TfL) has received proposals from two bidders in its competition to determine who will provide a cross-river service near Hammersmith Bridge for pedestrians and cyclists, while the vital link undergoes essential repairs and refurbishment works.
City Cruises and Uber Boat by Thames Clippers are the operators that have submitted detailed bids. Both companies currently operate river boat services on the Thames.
Local residents and the general public will be able to use a ferry that will run between 06:00 and 22:00 on weekdays and an off-peak service on weekends. The service is expected to have a minimum capacity of around 800 passengers per hour at peak times.
Fares are expected to mirror buses at £1.55 with a Hopper option and the same concessions accepted, subject to necessary approvals.
After a wider funding package was agreed with the Government, TfL began a procurement process to appoint an operator to run the ferry. Those applying to carry passengers across the Thames were asked to demonstrate appropriate experience of running similar and relevant services.
The assessment process has resulted in two detailed proposals covering design, delivery and the running of the service. This includes the location of the piers, the type of boats that would be used and customer service standards.
The winning bidder is due to be announced in March. Additional time requested by some of the firms taking part in the procurement process to ensure a high quality submission, means it is unlikely that the ferry will begin operating before the summer. When an operator is chosen to run the ferry next month, it will be possible to set out the programme in more detail.
The contract award and delivery of the ferry service is also dependent on TfL securing agreement from Government that financial support will be provided for the delivery and operation of the ferry.
TfL is working with other members of the Hammersmith Bridge Taskforce to agree a long-term solution that would fully reopen the bridge to all road users. So far, some £16.7m has been spent by TfL on investigations, feasibility, design, monitoring and early works, and a further £4m committed to repair work that is now underway.
Traffic lights and local bus provision have been altered helping to keep people moving in areas affected by the bridge closure. This has included a recently introduced route, the 533, running between Hammersmith Bus Station and Lonsdale Road, being boosted from two to six buses per hour during peak times.
David Rowe, TfL's head of major projects sponsorship, said: "We are working at pace to get a temporary ferry operating to ease the upheaval and inconvenience caused by the closure of Hammersmith Bridge. This ferry will restore the vital cross-river connection between Hammersmith and Barnes, and allow repair work to be done on Hammersmith Bridge at the same time. We look forward to appointing one of these shortlisted operators in the coming weeks and then having people onboard boats as soon as possible."