New rapid COVID-19 antigen test to benefit transport industry
This new sampling method can be used with existing test kits, allowing for simplified application – facilitating use in the transport industry where fast, accurate results are key
17 February 2021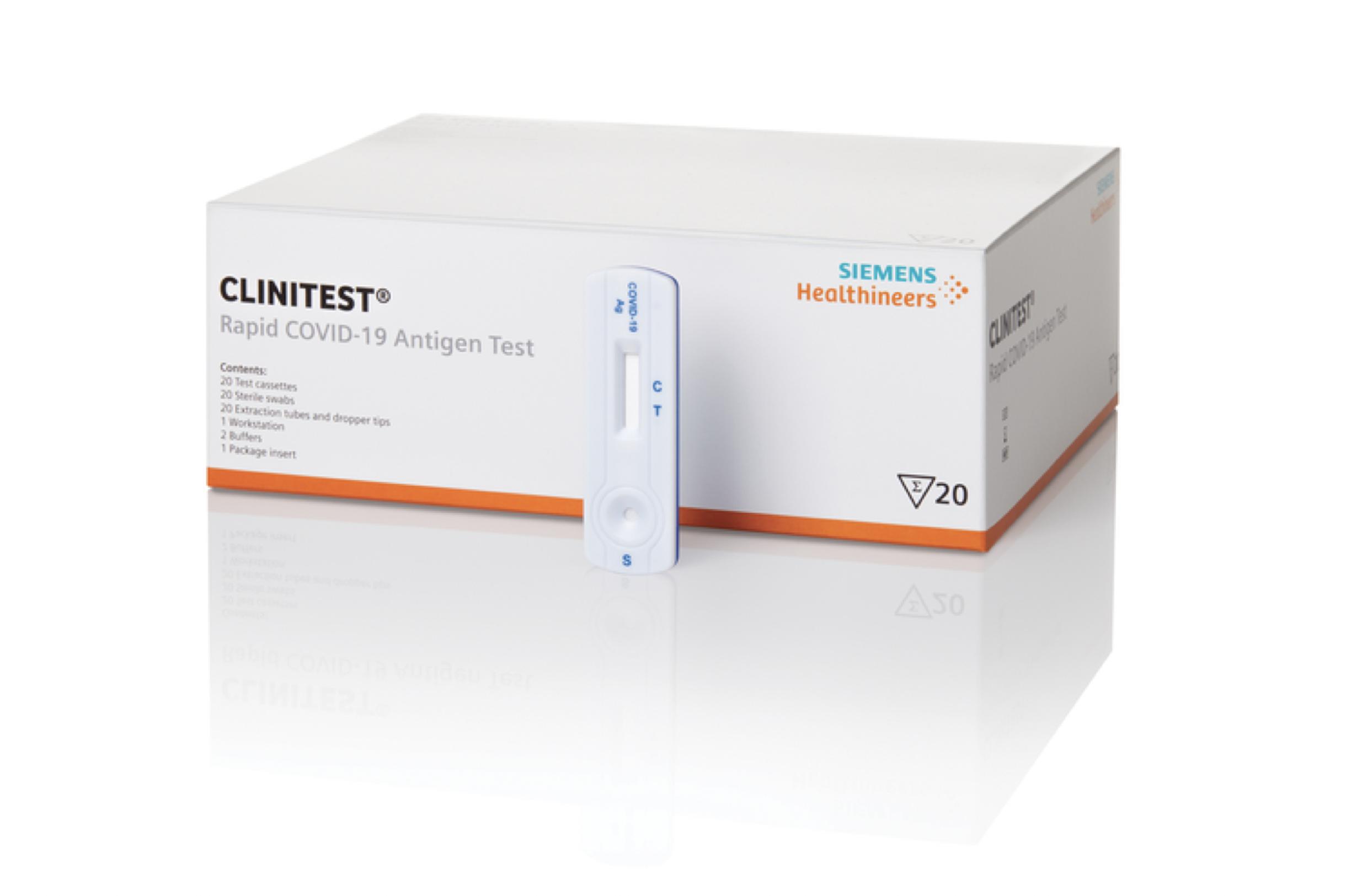 Siemens Healthineers has announced that CE mark has been achieved for the use of frontal nose swab sampling for the CLINITEST Rapid COVID-19 Antigen Test. The on-site test is capable of delivering results in 15 minutes and could facilitate safer workplaces for transport industry personnel, and as a result, those using public transport services. The new collection method offers reliable results with 97.3% sensitivity and 100% specificity.
This sampling method offers rapid, user friendly and more comfortable testing for high quality results without need for laboratory equipment or specialised lab personnel.
'The CLINITEST Rapid COVID-19 Antigen Test offers the industry flexibility in the way it can test without compromising on the quality of results,' states Stewart Hutton, Business Lead for Diagnostics at Siemens Healthineers GB&I.
'The test is well suited for use in the transport industry and could support the safety and continuity of transport services. Rapid, regular and accurate testing of transport staff could help to prevent further spread of COVID-19, boosting confidence of keyworkers and their employers.'
The frontal nose swab sampling method can be deployed easily, more information has been made available on the Siemens Healthineers website. In addition to the CLINITEST Rapid COVID-19 Antigen Test, Siemens Healthineers offers an extensive diagnostics portfolio to aid in the prognosis, treatment and follow up of COVID-19 patients.
Background
To evaluate clinical performance using the anterior nose swab sampling method, a study was conducted in the United States with 237 subjects, 109 of which were confirmed to be positive with a PCR test. The study results confirmed 97.3% sensitivity and 100% specificity when compared with the results of a U.S. FDA Emergency Use Authorised rt-PCR assay—the latter with samples obtained from the nasopharynx. The dataset complies with the latest requirements of most major regulatory authorities, which mandate that the number of positive cases identified must exceed 100 as a minimum criterion for clinical evidence to enable market access. As an example, the Paul-Ehrlich Institute, an agency of the German Federal Ministry of Health has set this requirement.