Cycle journeys in outer London soar during pandemic
03 February 2021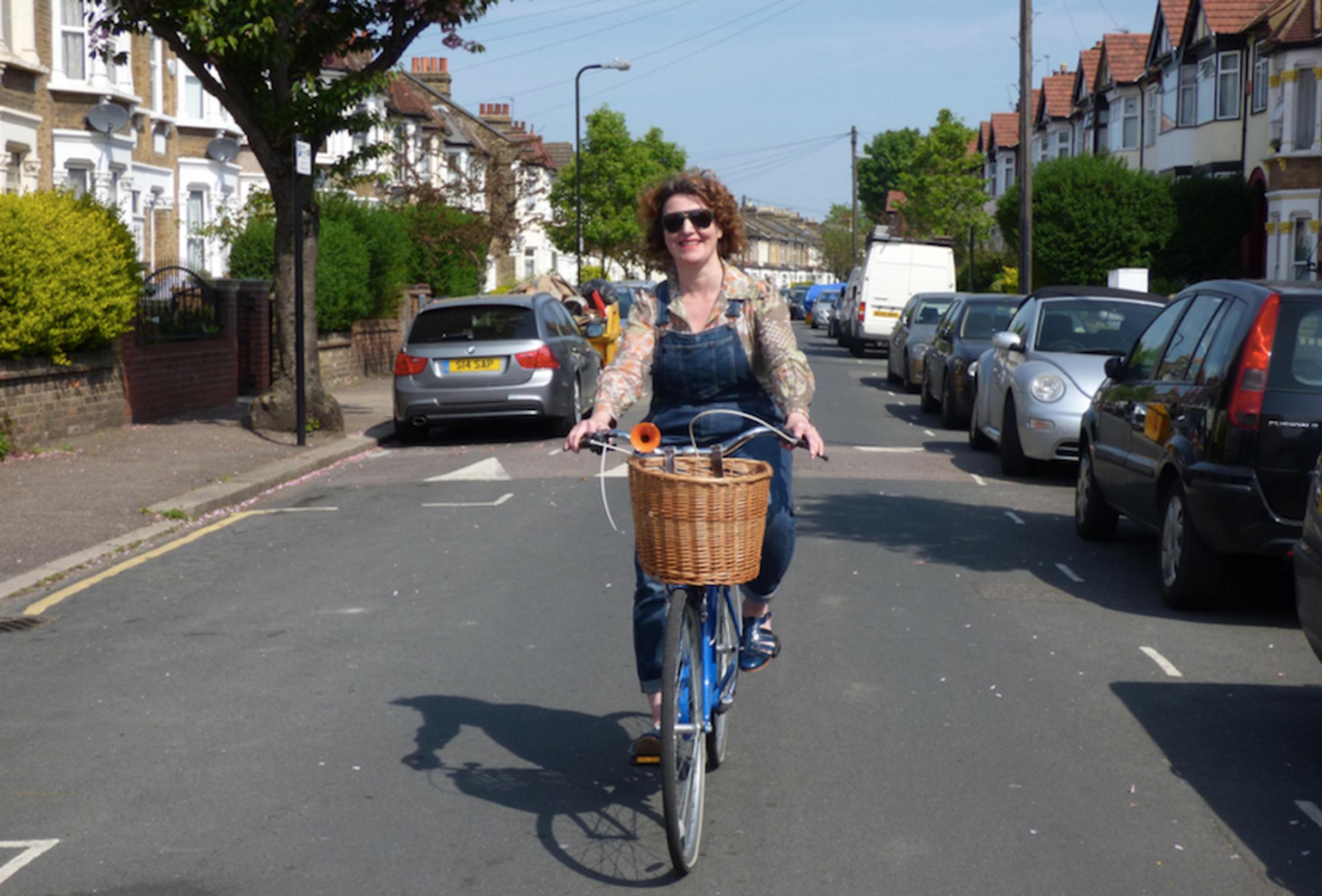 Cycling in outer London increased by 22% last autumn compared with previous figures collected in spring 2019, reveals new cycle count data from TfL. Cycle counts for 2020 were delayed by nearly six months due to Covid-19. Despite the big fall in commuting during the pandemic, the cycle count data also showed a 7% rise in inner London. The types of journeys in outer London appear to be changing, with people increasingly using bikes to get around their local area, to access local high streets and for exercise.
The research suggests that people who walk, cycle or use public transport to visit their local high street do so more frequently, and spend up to 40% more than those who travel by car.
The number of people counted cycling on High Road Wembley increased by 236% between spring 2019 and autumn 2020, with increases of 90% on High Road Leyton and 61% on Heath Road in Twickenham. TfL data has also regularly shown significant increases in cycling at weekends, with a rise of 85% over the weekend of 16-17 January 2021.
A TfL spokesman told TransportXtra: "While it is not possible to say exactly why High Road Wembley recorded such a large increase, it is likely that the increase will be related to its location and relevance as a destination and a corridor in that local area. If more people have been using cycling as a way of accessing local shops and amenities, it is natural that vibrant and popular town centres such as High Road in Wembley would lead to higher flows."
TfL's Travel in London report, published in December, showed that almost half of all journeys between April and June 2020 were made by walking and cycling - up from 29% before the pandemic.
Historically, there been been lower cycling levels in outer London, making the relative (percentage) rise in cycle flows higher, said TfL's.
There were several factors behind the rise in cycle journeys in outer London, he added. "The disruption created by the coronavirus pandemic means that fewer people are travelling into central London and more people are making more local journeys.
"This, together with the large area of outer London, closer proximity to open spaces (where cycling, particularly for leisure, is more attractive), lower traffic levels on many roads, and possibly a higher average dwelling size and other household characteristics that make bike ownership more likely, may all have led to more cycling in outer London."
Will Norman, London's Walking & Cycling Commissioner, said: "This new data highlights again how, against a backdrop of significantly less journeys being made overall, cycling has been a vital means of transport for Londoners during the pandemic, with a particularly significant increase in outer London as people turn to active travel to get around their local area and for exercise. It's therefore crucial that we ensure roads are safe for cyclists, and?we continue to work with the boroughs to deliver new or upgraded protected cycle routes across the capital, to enable people to cycle safely and easily."
Data was gathered either by people standing at fixed points across the cycle network counting the number of people cycling past in each direction in 15 minutes periods, or by temporary cameras on the network, with footage then manually reviewed. Counts took place at 393 locations in inner London and 232 locations in outer London.
TfL also uses sensors to collect continuous data about the numbers of people cycling past given points on the network. "That data is collected separately and is not related to the cycle counts that have been recently published," said TfL's spokesman.
Many boroughs have been carrying out their own monitoring of local roads during the coronavirus pandemic, "particularly where new schemes have been introduced, to ensure that the changes are working well for everybody".
This has been the case in Waltham Forest, where the borough's own monitoring revealed that cycle journeys doubled between December 2019 and December 2020.
* There was a 167% increase in 24-hour Santander Cycles membership registrations in 2020 compared with the previous year, data from TfL has revealed. This is the largest rise in the scheme's 10-year history, said TfL, adding that registrations for new annual memberships rose by a quarter.
A TfL spokesman said that new Santander Cycles docking stations have been installed to meet this rising demand, including five stations along the Cycleway 4 route in Southwark and three at Clapham Common, along with one in Tower Hamlets and one on the Embankment.
"Securing the required funding for both the capital and operational expenses related to expansion of Santander Cycles is a challenge, but we continue to actively engage with boroughs and private landowners to try and bring the benefits of the scheme to as many people as possible," the spokesman said.