Network Rail donates laptops to schools
01 February 2021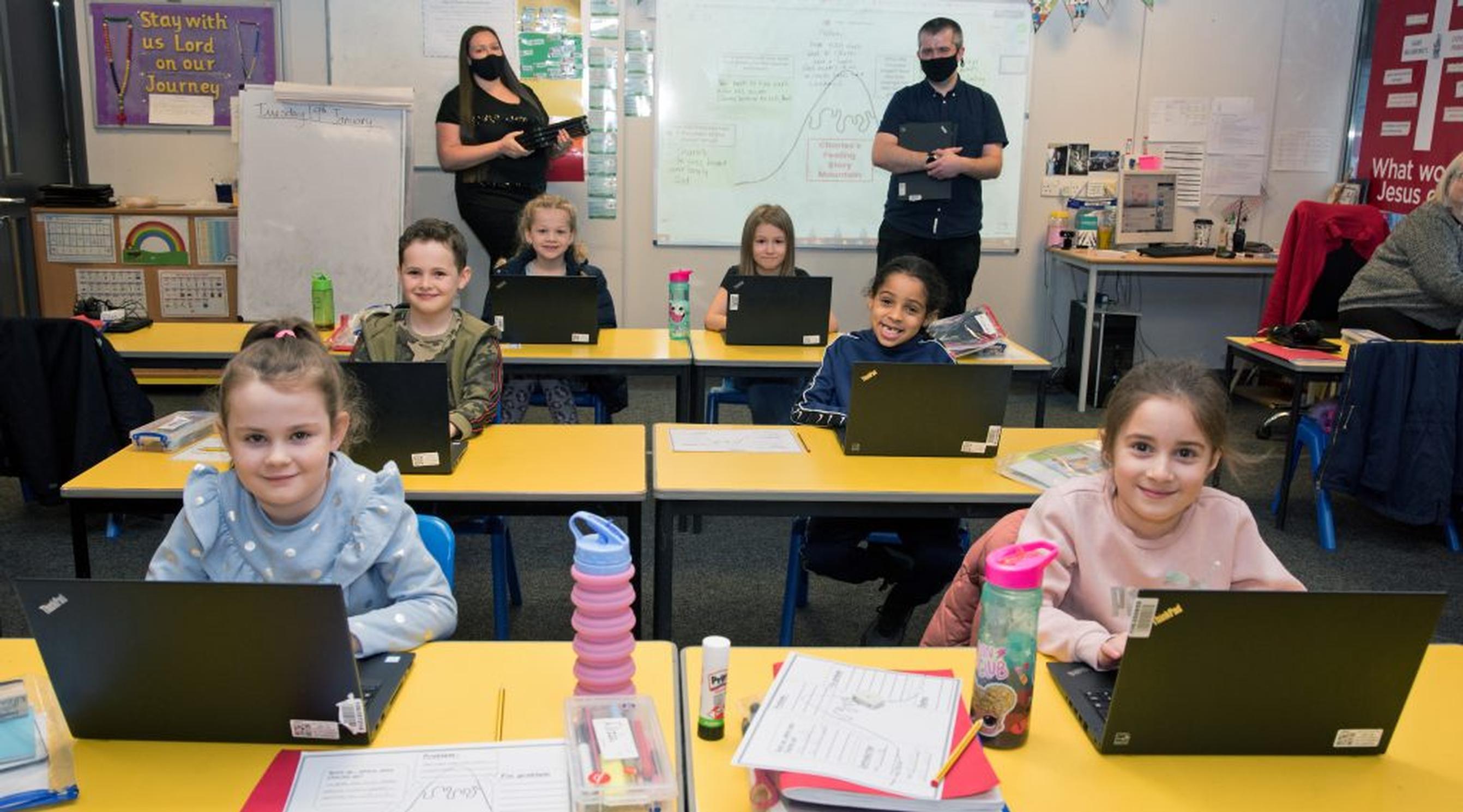 Volunteers at Network Rail have designed a scheme to donate old laptops to children across Britain in need of a device to help with their school work.
The project aims to donate more than 8,000 laptops to schools in Britain over the next year.
Nominations for schools from Network Rail employees are processed by a team of volunteers who work with the schools to deliver this initiative.
Network Rail piloted the scheme by donating laptops to St Willibrord's RC Primary School in Manchester.
Stephanie Hart, end user computer lead in IT Services at Network Rail, volunteered her own time to arrange the pilot. "It was fantastic to see these devices finally arriving at the school," she said. "We've been planning this for a long time and this pilot has allowed us to test the safety and suitability of the processes needed to make this happen. We're now ready for colleagues to nominate schools in their area so that we can help thousands more children to continue learning from home throughout the pandemic."
Carl McIver, head teacher at St Willibrord's RC Primary School, said: "We are extremely grateful to Network Rail for the support that they have offered to our school at this time. We began looking at this project a number of years ago, but at this time of pandemic Steph and her team have been able to rapidly put in place an incredibly generous offer for our school supplying enough laptops for every child to have individual access to a high-quality machine.
"This offer will enable us to replace our aging and unreliable PC stock with machines that teachers and pupils alike can depend upon for many years to come."
Aidan Hancock, group chief information officer at Network Rail, said: "I am delighted students around the country will be able to make good use of our old laptops – it's taken a lot of effort by the IT team. I'll smile every time I think of students learning using our old laptops over the coming months and years."
The scheme forms part of Network Rail's plans to become a more sustainable company and reduce our waste. It recently published an Environmental Sustainability Strategy. One of the aims of the strategy is to send no waste to landfill. Between 2017 and 2018, the organisation diverted 98% of its waste from landfill. The re-use of infrastructure materials like track and ballast is already part of how we work because our assets last for a long time and are costly to replace.