'Never been a better time' for councils to roll out School Streets
26 January 2021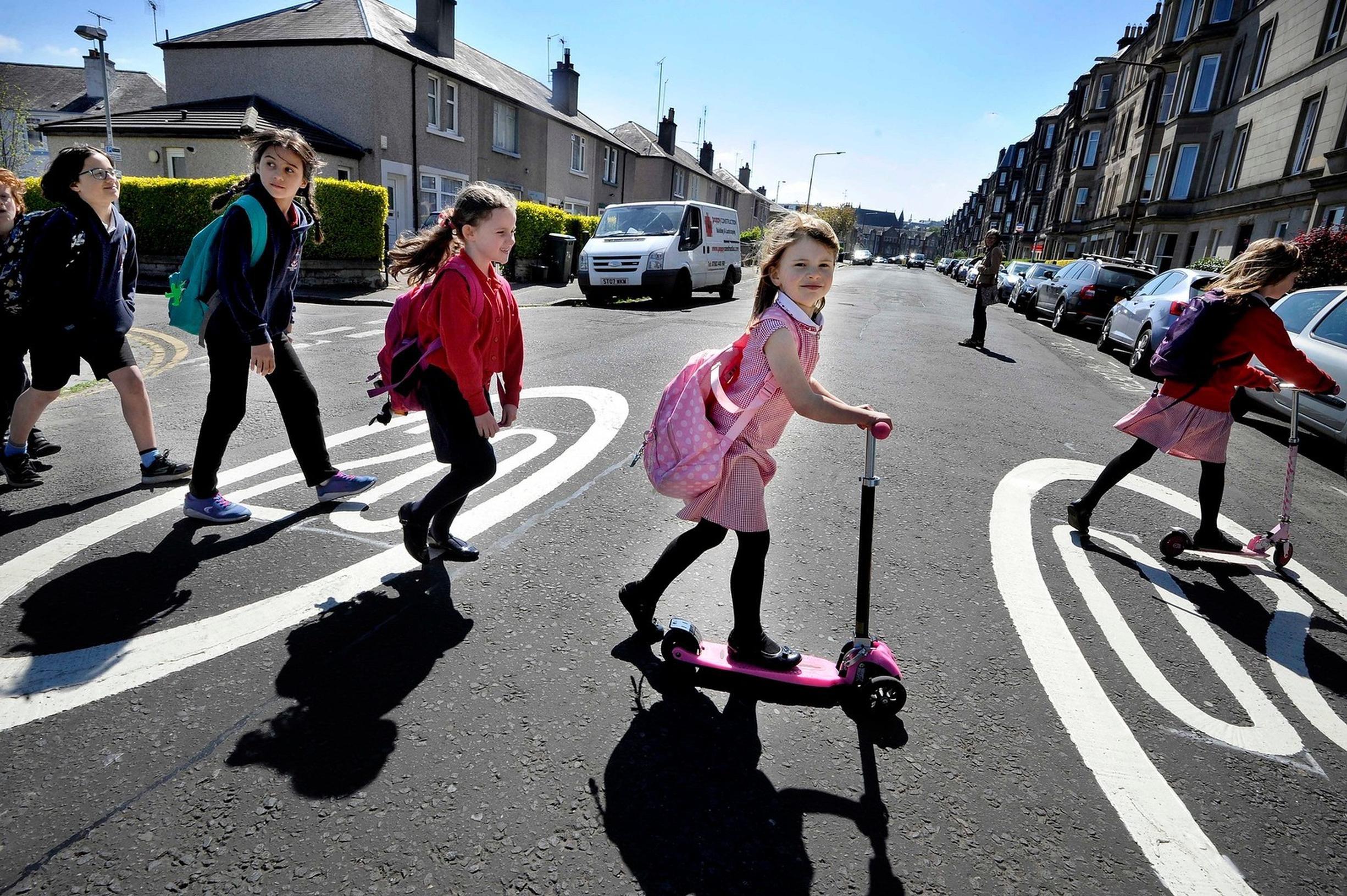 School Streets could be rapidly rolled out across the UK as "the barriers to do so are low", states a new study. Research for campaign group Mums for Lungs estimates that the roll-out of School Streets in London, Birmingham, Leeds and Bristol would cut exposure to air pollution and road danger for 1.25 million primary and secondary students. The study found that School Streets - where through traffic outside schools is banned during drop-off and pick-up times - would reduce car mileage by over 71 million km per year in the four cities.
This, however, is less than 1% of the total number of peak hour car trips per year in the four cities, so wider measures such as Low Traffic Neighbourhoods and Clean Air Zones are also needed, revealed research of schemes in the four cities, carried out by the University of Westminster's Active Travel Academy and Transport for Quality of Life.
Around half of schools in the four cities already have School Streets or are likely to be feasible for schemes, according to the report. "School Streets are a small but achievable measure that parents can lobby for that can help reduce air pollution and traffic danger on the school run.
"There is evidence that this brings benefits to schools and the wider area in terms of traffic and air quality. The benefits are further amplified by shifting school travel to active modes providing significant health benefits for children."
School Streets not only displace traffic but also reduce it overall, Mums for Lungs argues.
The number of Schools Streets in the UK has "rocketed" in the last two years with many cities introducing trials, but there is great potential for growth. In London, where there are nearly 400 schemes, many councils have few or no schemes, the report notes.
In the four cities a School Street is likely to be feasible for around half of schools (44-50%) and may be feasible for up to two-thirds of schools (64-68%), the report estimates.
The nearest road is a 'main road' (A or B road) at almost 10% of the schools in the four cities, says the report. "It is not generally feasible to turn a main road into a School Street, although we did judge that one could introduce a School Street for 17-24% of main road schools by closing an adjacent side street."
"These findings from four cities are likely to be representative of the potential in other towns and cities. This shows the massive potential for improvement in the journey to school, which needs to be supported by adequate government funding."
However, the impact of School Streets alone would be limited, the report states. "We need other measures to reduce air pollution and traffic across the whole urban area and not just on individual streets. Low Traffic Neighbourhoods and Clean Air Zones can improve air quality across a wider area. LTNs can also amplify the benefits of School Streets by a factor of three."
Mums for Lungs also calls for a per-mile "Eco Levy" on driving in towns and cities to cut traffic and all forms of traffic pollution, including dangerous particles from tyres and brakes. The levy would raise "significant sums to provide excellent, affordable (or free) public transport". This would particularly benefit people who live, work, study and shop on main roads, says the report.
School Streets: Reducing children's exposure to toxic air and road danger