Beyond the farebox: new funding mix needed for London?
London First & Arup outline options to secure the long-term future of transport and keep the capital competitive, including further devolution, smart road pricing and fares reform
26 January 2021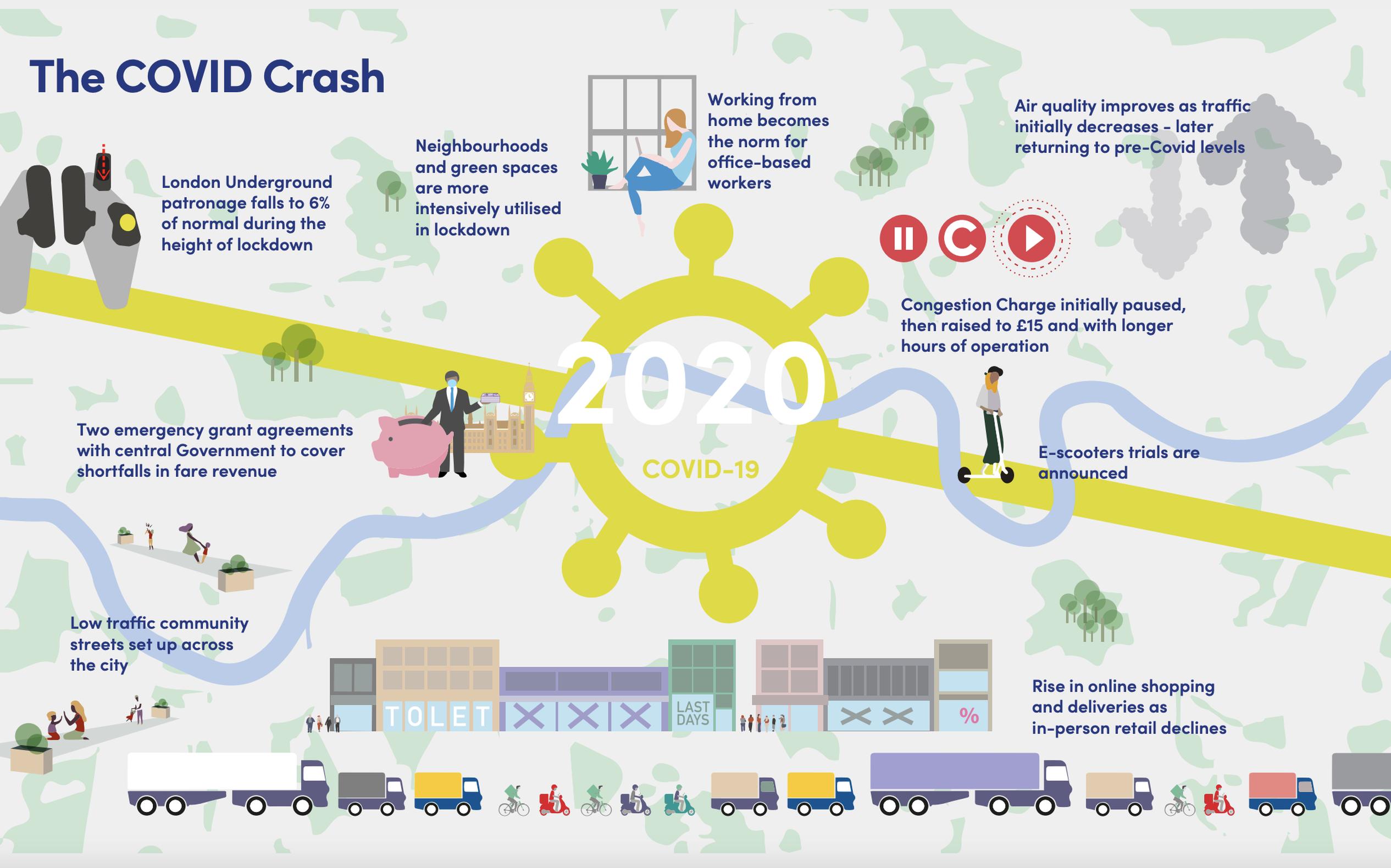 Transport for London (TfL), the body responsible for running the capital's transport network, faces a funding blackhole of between £500m and £2bn per year as passenger numbers have plunged on the tube and bus network as a result of the pandemic. That's according to a major new report, Transport in London, by the business campaign group London First and professional services consultancy Arup.
The report looks at what London needs from its transport network in the future and possible funding models once the Government's short-term support runs out.
---
Join us at Quality Bus 2021 to see how the bus sector is responsing to new challenges
---
It highlights that before the pandemic, TfL's primary source of revenue was passenger fares. This was because when TfL and the Mayoralty was created 20 years ago, responsibility for running services was devolved but the powers to fund those services from a broad range of sources was not – leaving London, in comparison with other world cities, over-reliant on fares. This model was showing signs of strain before the pandemic, but the 65% reduction in tube demand and 44% reduction in bus demand between March and November 2020 has hit TfL's finances hard.
While London will need to rely on many of its current funding levers, including fares and business rates retention, the long-term solution must involve a mix of London keeping more of the tax revenues raised in the city; greater devolution of resources and powers to City Hall; and innovative solutions to get ahead of broader trends in transport use.
The report puts forward four possible solutions that should be considered to secure the long-term financial sustainability of transport in London. These include:
Replacing Vehicle Excise Duty with a new model for accessing London's road network, paid to London Government, to ensure that those who drive into the capital pay their fair share for the maintenance of London's roads;

Introducing smart road pricing, replacing the current congestion and low emissions zones with a more flexible system, reflecting, for example, the type of vehicle, distance driven, and time of day;

Harmonising the existing fare structure, integrating the flat-fare bus and zone rail system into a single, less complex network-wide approach, alongside reforms to the bus network and;

Increasing new travel choices, enabling TfL to be a commissioning and licensing authority for choices such as cycle hire schemes, with new operators able to enter the market.
Commenting, Jasmine Whitbread, Chief Executive of London First, said: 'The world of travel is not going back to how it was before the pandemic, and with more working for home on the cards, it is clear that the old model of relying on fares to fund the capital's transport network is dead.
'Without action TfL could face a £2bn blackhole in funding. While in the short-term the Government must continue to provide the cash to keep London's public transport moving, perpetual negotiations and quick fix deals are no way to run the capital's transport network.
'A new long-term sustainable funding deal must take into account what a 21st century global capital needs and that must include considering bolder solutions including new road pricing mechanisms and reforming fares.'