AA offers free vaccination centre road signs
15 January 2021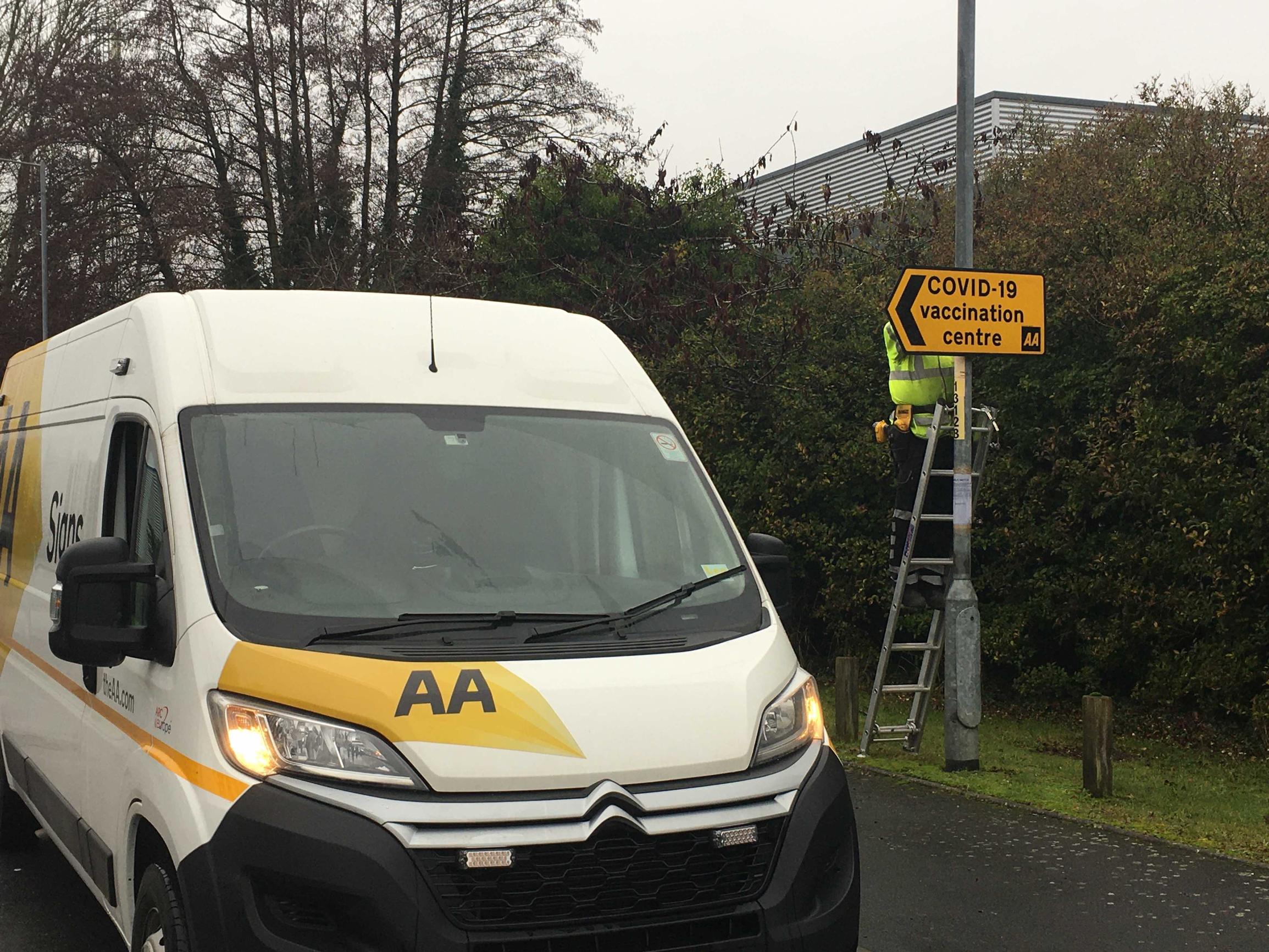 The AA is offering councils free road signs to help people find temporary COVID-19 vaccination centres.
There are currently around 280 community vaccination centres (excluding hospitals, GP surgeries and pharmacies), but this is set to grow to 500 once locations in Wales, Scotland and Northern Ireland are announced.
While many people know how to get to their local hospital, pharmacy or GP surgery, the temporary vaccination centres may be harder to find, says the AA.
The organisation says it will provide, distribute, install and maintain the recycled plastic signs as well as removal and recycling at the end of the vaccination programme.
AA chief executive Simon Breakwell said: "We are offering free signage to around 500 temporary COVID-19 community vaccination centres such as sports halls, religious venues, nightclubs and community buildings.
"In a matter of days, the AA Signs team have come up with a bespoke solution to design, print, install, remove and recycle approximately 5,000 road signs and I am proud of our expert teams who have bought this idea to life. The AA is delighted to help sign the way to vaccinate Britain."