New walkability planning tool is 'reality check' on car-dependent developments
HRH Prince of Wales advocates creating a 'walkability score' to be taken up by built environment professionals and local authority planners
16 December 2020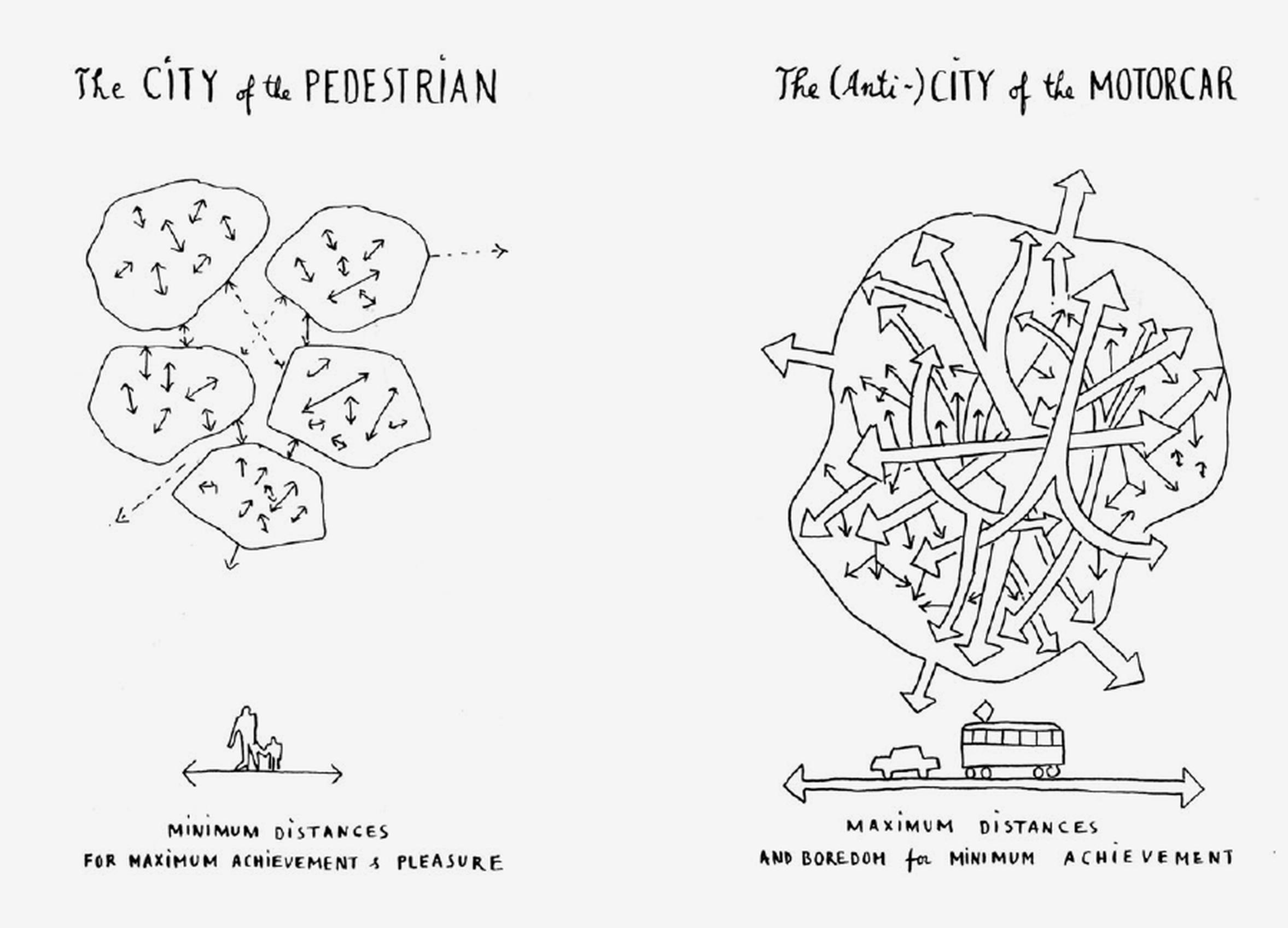 A new report on Walkability and Mixed-Use from The Prince's Foundation, with partners Space Syntax, Knight Frank and Smart Growth Associates, sets out how promoting 'walkability' and mixed use in new developments can promote health and wellbeing and create sustainable and popular residential communities.
Says Ben Bolgar, Senior Director, Prince's Foundation:'This research and associated planning tool is somewhat of a reality check on what is really being built across the UK which is a massive acceleration of car-dependent developments.'
Oliver Knight, Partner, Residential Research at Knight Frank, says: 'Some thought provoking conclusions and analysis in a new report published today from The Prince's Foundation, Knight Frank, Space Syntax and Smart Growth Associates highlighting why we should be building walkability and mixed use into new developments.
'It's particularly timely given how much the events of 2020 have shone a spotlight - not just on how we interact with our homes - but also the neighbourhoods where they are located. Not forgetting the wider societal and environmental benefits which can stem from creating walkable places.
'Could this year be a turning point for how we plan, design and deliver new large-scale developments?'
In the Foreward, HRH the Prince of Wales says: This report on Walkability and Mixed-Use seems both timely and vital in pointing out the difference between truly sustainable, healthy and liveable places and those that are totally car-dependent.
I very much hope, therefore, that the idea of creating a 'walkability score' is something that is taken up by built environment professionals and local authority planners, to ensure that what we build today will allow local economies and communities to thrive, thus making it possible that the nonresidential space is both affordable and flexible so it can adapt to a range of uses over time.'