As hydrogen booms, leading UK companies to speak at European hydrogen seminar
Expert speakers from UK companies, including RYSE Hydrogen, Arup and ULEMCo to speak at free hydrogen seminar...register today!
12 November 2020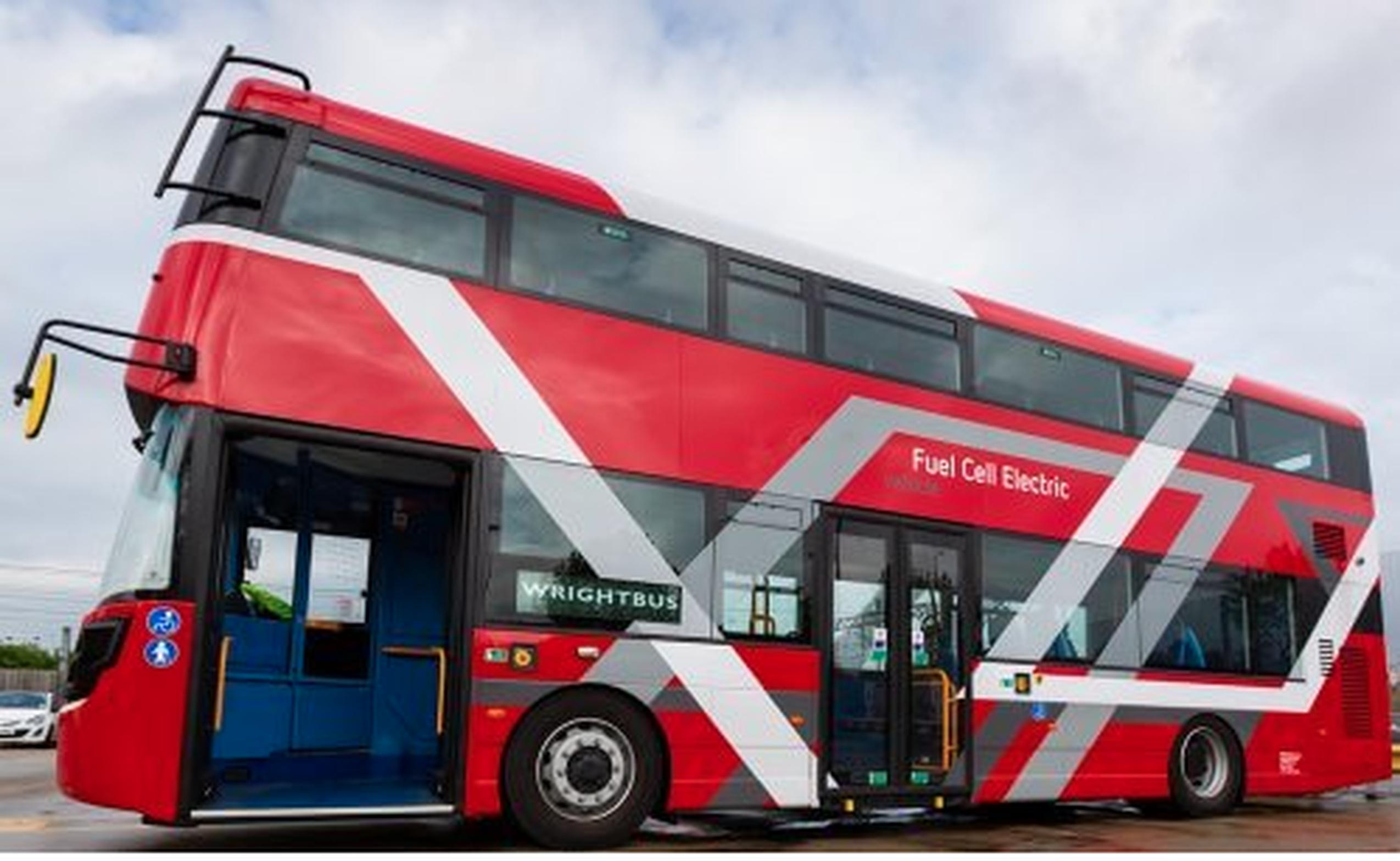 Wendy Morton, Minister for European Neighbourhoods and the Americas at the Foreign, Commonwealth & Development Office (FCDO) will give the keynote at a high profile event being organised by the British Embassy and Landor LINKS to promote decarbonisation – and particularly the use of hydrogen in transport decarbonisation – at an online seminar on November 25 from 9.00 to 12.30, 'broadcast' across the UK and Europe.
Expert speakers from UK companies, including Wrightbus / RYSE Hydrogen, Arup and Ulemco will be taking part in the discussion, which is hosted by the Hungarian Ministry of Innovation and Technology.
Hydrogen is also shooting up the UK's zero net agenda, with a rash of hydrogen research and discovery projects being recently announced across the county. And after waiting years for a hydrogen bus, now three or more come along at once...
Minister Morton will be joined at the seminar by British Ambassador to Hungary Paul Fox, State Secretary for Climate and Energy Peter Kaderjak, and President of the Smart Future Innovation Cluster Zsolt Bertalan.
Hungary is amongst the first countries to join the hydrogen coalition planned by the European Commission, as it sees 'serious opportunities' in the production of pure hydrogen, according to Laszlo Palkovics, the innovation and technology minister.
Hydrogen is also shooting up the UK's zero net agenda, with a rash of hydrogen research and discovery projects being recently announced across the county. And after waiting years for a hydrogen bus, now three or more come along at once...
Jo Bamford, owner of Wrightbus and green hydrogen production company Ryse,has plans for the rollout of 3,000 hydrogen buses in the UK by 2024, Liverpool City Region is to purchase 25 hydrogen buses and the world's first hydrogen double decker buses were introduced on three London bus routes in March. Hydrogen buses have already been introduced, or are planned, in UK cities such as Aberdeen and Birmingham, and Britain's first hydrogen train is already being trialled in the Midlands. Transport Minsiter Grant Shapps has said that he supports hydrogen projects, and that the UK can become a 'world leader' in hydrogen technology.
Tees Valley is set to host the UK's first hydrogen transport hub, bringing together industry and academia to help create hundreds of green jobs and a £23 million 'Hydrogen for Transport Programme' will see the funding of new hydrogen refuse trucks and hydrogen refuelling station in Glasgow.
Leeds City Council and Oxfordshire County Council are among the first to explore the use of hydrogen for heavy duty vehicles. 'A solution is required for sections of the fleet that are not suitable for electrification, mainly larger, heavier vehicles such as the refuse fleet,' said officers from Leeds told Local Transport Today. 'Successful trials have taken place in the past of gas-powered vehicles and the council is now exploring options for using hydrogen as a low-carbon, low NO2 fuel source.' Meanwhile, Oxfordshire County Council is seeking funding for a hydrogen strategy as part of its climate action plan.
Hydrogen-powered vehicles have a range similar to conventional diesel vehicles achieving 350-400 miles on a single tank of fuel, and they can be refuelled within 3-5 minutes. Many more local and transport authorities are planning major investments in hydrogen buses and other fleet vehicles.
Hydrogen for Europe's Green Deal
In Hungary last month, Minister Palkovics issued a statement after meeting Frans Timmermans, the commissioner responsible for Europe's Green Deal, and noted the large expense of hydrogen production and storage, saying that uniform EU regulations and coordinated developments were 'absolutely necessary'.
Palkovics briefed Timmermans on Hungary's climate goals, as well as discussing hydrogen production and environmentally friendly transport. The combined use of nuclear and solar energy will help Hungary attain its climate goals, he said, adding that hydrogen, too, could play a role in the greening of transport.
Hungary, he noted, is making strenuous efforts to decarbonise transport, having introduced the Green Bus scheme which aims to replace public transport buses in larger cities with electric ones. Palkovics said Hungary had reduced its carbon emissions by a third compared with 1990 levels and the country's greenhouse gas emissions per person were less than three-quarters of the European average.