We're off to a great start with full-day virtual conferences and exhibitions....
Back in September, Landor LINKS began to plan its first full-scale virtual events – Modelling World 2020 and the Public Health & Sustainable Transport Summit 2020 – both of which took place with great success during October
30 October 2020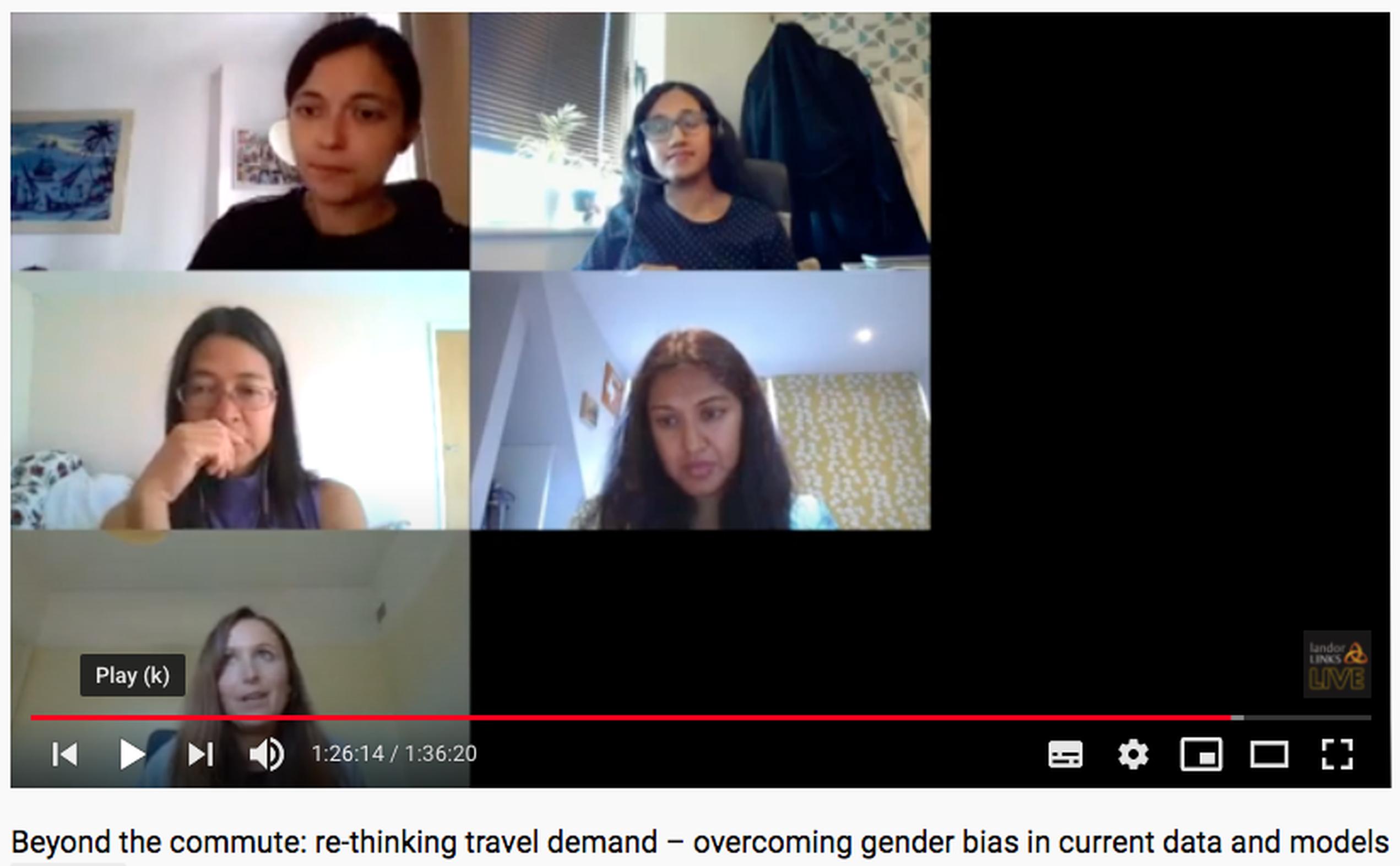 We've been running highly popular 90 min webinars and online discussions since April, but these last two events were full one-day conferences, complete with multiple exhibition booths, plenary sessions and up to four consecutive streamed sessions offering masterclasses, demonstrations, seminars and round-tables – including exhibitors presenting live sessions from their expo booths – and with lots of opportunities for networking within sessions and across the event as a whole.
Our fully-featured event platform, hopin, is inevitably a little more complex to use and manage than a simple Zoom or Teams meeting, yet the feedback we received was overwhelmingly positive, and the attendance rates speak for themselves. We also learned a lot, and will be acting on much of the post-event feedback that attendees kindly sent to us. There will definitely be more breaks next time...a relief for us all!
Modelling World had 331 delegate registrations, of which 316 attended on the day, equalling a turnout of 95.5%. The Public Health & Sustainable Transport attracted 247 delegates, of whom 202 attended on the day: a turnout of 81.8%
Modelling World had 331 delegate registrations, of which 316 attended on the day, equalling a turnout of 95.5%.
The Public Health & Sustainable Transport attracted 247 delegates, of whom 202 attended on the day: a turnout of 81.8%.
The majority of delegates stayed with us during the day during both events: in fact the most commonly repeated commen we received was to have more break times as delegates were spolit for choice....
All the sessions were recorded, however, and are now available for delegates to watch on demand, so exposure levels keep on rising.
If you'd like access to the video library from these events, please contact Daniel.
The virtual platform proved to be both professional and flexible, with the majority of speakers telling us that they enjoyed their sessions and adapted readily to the new format.
Of course the quality of the content was also a major draw, and our speakers and delegates agreed with us that we'd initiated some excellent debates together. The networking chat was on fire during many of the sessions, and it was clear to see that new connections, discussions and link-ups were being forged in real time.
Stephen Cragg, Head of Appraisal and Model Development, Transport Scotland said: 'I thought that Modelling World 2020 was a great event. The first plenary, on possible gender bias in modelling, was excellent. I look forward to being able to re-watch it as there are plenty of ideas I want to capture for consideration in the next update to our appraisal guidance in Scotland, which will then drive the modelling...'
The feedback and the figures...
According to our post event surveys, 80 percent of attendees to Modelling World, which featured 15 exhibitors, found the networking experience good or excellent.
Regarding speakers, 91 percent found the range of expertise on offer to be good or excellent, an important point as were able to offer presentations from experts in the USA, and from across Europe, that may not have been possible on a non-virtual patform.
As for the event platform interface, 79 percent found it good or excellent, and we are sure that this number will increase as we all get more familiar and confident with such virtual conferencing platforms.
The feeback was broadly similar for the Public Health & Sustainable Transport event, which had 13 exhibitors, two plenaries and two consecutive streamed sessions.
Cllr Suzanne Bartington from Oxfordshire County Council commented: 'I just wanted to say how much I enjoyed the plenary session at Public Health & Sustainable Transport 2020, and indeed the additional sessions that I was able to join. The technical support was superb and I thought the hopin platform good too. There was also a very good combination of speakers. A really successful event.'
Promisingly, more than 93 percent of attendees from each of these two events stated that they would attend another virtual conference hosted by Landor LINKS.
Technology and skills
We've invested substantially in new technologies, skills and training, and are now fully embracing the possibilities that virtual events, networking and knowledge-sharing can bring, safely and cost-effectively connecting thousands of professionals from the UK and overseas.
We have the technology – we offer a range of platforms to suit each type of event, session or seminar, from full conferences and expos, to webinars and community engagement or consultation sessions – and we also have the experience to offer you the best combination of platform, advice, tools, skills and experience to get the job done.
Consultation and community engagement events
During September and October we supported Glasgow City Council with its Connecting Communities: Communications and Engagement Plan, featuring two public launch events, plus a number of interactive public webinars and closed stakeholder workshops.
We will, in future, be supporting a number of our local authority partners with virtual event and workshop services, including the organisation and facilitation of round-tables and workshops to consult on local transport strategy consultation and other stakeholder engagement plans.
The future
Like most of you, we are also looking forward to the return of physical events and the opportunity to meet colleagues, clients and friends in person. Yet we are sure that most of our future events will offer options for digital participation. Even when we are ready to meet together more freely, we now all realise that the opportunities offered by digital technology are far too great to leave behind. The team at Landor LINKS is ready and waiting to bring you the optimal package of personal and virtual options for your needs.
Please contact Daniel Simpson on daniel@landor.co.uk for more information