Cardiff Bus pauses active tickets during Welsh lockdown
28 October 2020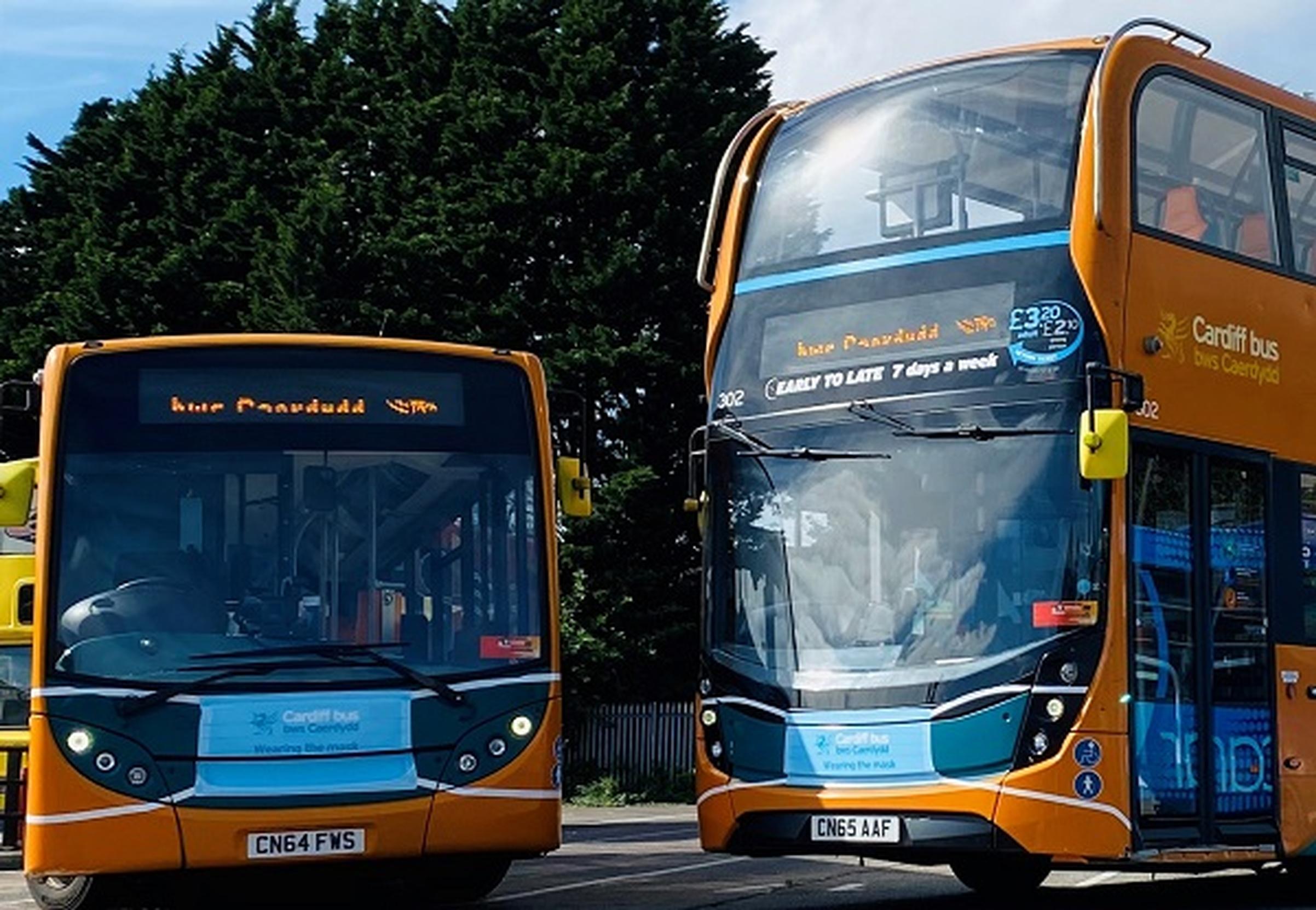 After a further national lockdown was declared for Wales from 23 October, Cardiff Bus has placed a pause on its active '4 Week To Go, 4 Week To Go Plus' and annual tickets. The bus operator said it wants to help relieve financial stress for customers.
Cardiff Bus operates a large network in the Welsh capital, with operations spreading out as far as the Vale of Glamorgan.
Gareth Stevens, Commercial Director at Cardiff Bus says: "Following the Welsh Government announcement of a national lockdown until 9 November, people should stay at home and pubs, restaurants, hotels and non-essential shops must shut. We are able to give our mobile app users an instant ticket pause with easy re-activation, either immediately (such as for key workers) or at a later date, so that those with tickets won't lose out on travel already paid for."
The Cardiff Bus app and website is provided technology company Passenger is the developer and provider.
Over the past seven months, Passenger has responded to Government announcements, releasing updates with the tools needed to help operators and users navigate the changing and uncertain travel landscape.
Passenger Chief Executive Officer Tom Quay said: "Our team remains dedicated to supporting operators across the country. Crucial updates are being delivered in a matter of days as we respond to varied and constantly shifting industry needs and requests".
CPT Cymru Director John Pockett stated in a recent blog post on Movingforwardtogether.uk that: "The pandemic seems to be causing a new challenge every week for bus and coach operators in Wales."