Bath and Birmingham Clean Air Zones get green light
12 October 2020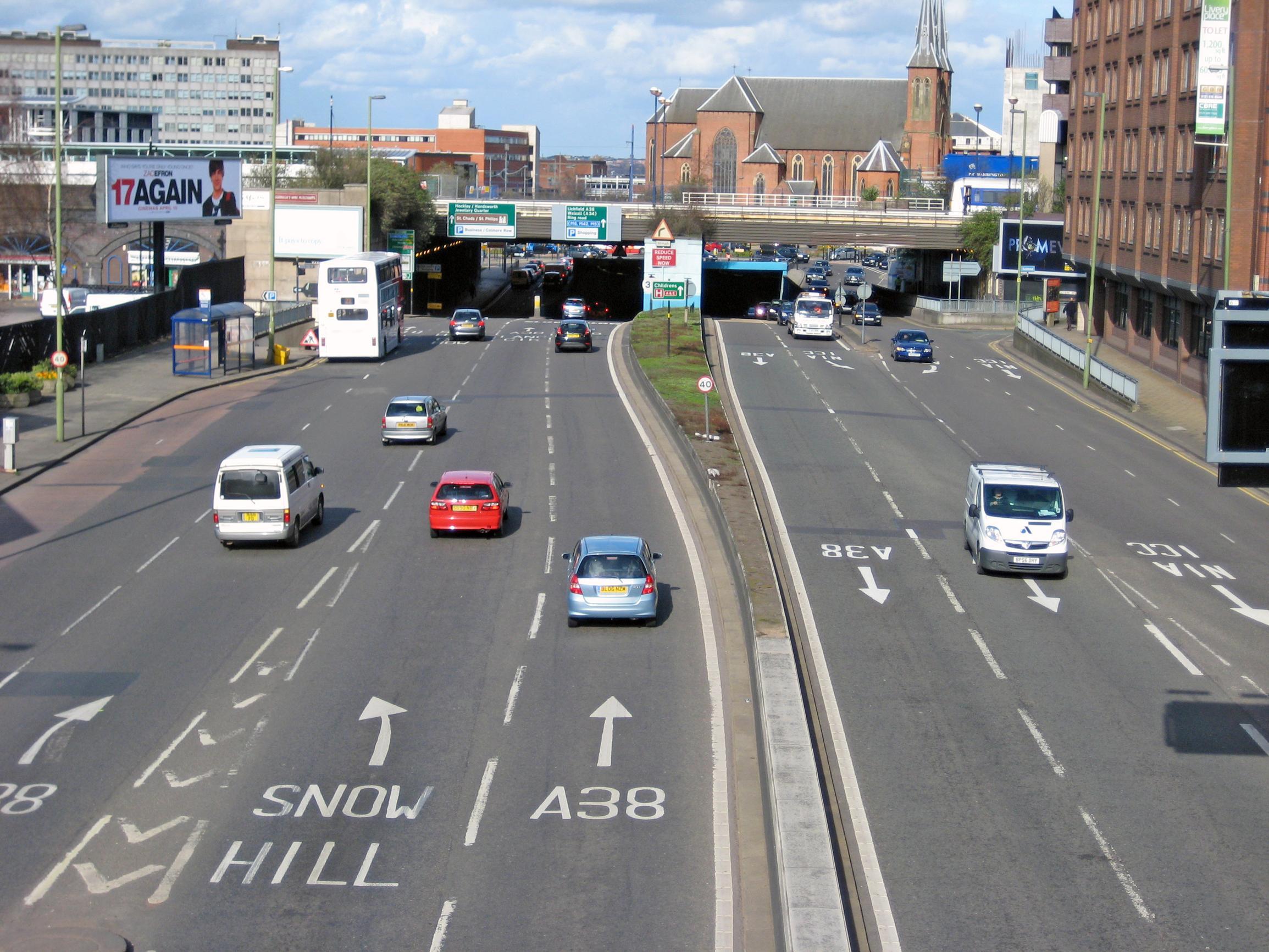 The Government has approved plans for Clean Air Zones (CAZs) to go live in Bath and Birmingham next year. The schemes had been due to start this year but were postponed because of Covid-19.
Bath's scheme, which covers the city centre, will start on 15 March 2021 while the Birmingham scheme will go live on 1 June 2021. Bath will be England's first charging CAZ to go live outside London.
A daily charge of £100 will apply to the heaviest-emitting HGVs, buses and coaches that enter the zone, but there will be no charge for cars and motorbikes.
Non-compliant vans, taxis, private hire vehicles and minibuses will pay £9 a day. Pre-Euro 6 diesel vehicles and pre-Euro 4 petrol vehicles will be charged under the CAZ.
Find out about the Bath and Birmingham schemes at What Next For Clean Air Zones? which takes place on 21 October. Book your free place now
Birmingham's scheme will cover the area inside the inner ring road (A4540 Middleway). Owners of the most polluting vehicles will need to pay a daily charge to drive into or through the Clean Air Zone.
The charge will be £8 for cars, taxis (Hackney Carriages/black cabs & Private Hire), LGVs (vans) and £50 for HGVs (trucks and lorries), coaches and buses.
Bath & North-East Somerset Council said nitrogen dioxide concentrations in Bath fell by about 20% during lockdown but have since risen and are "close to the levels that would be expected at this time of year".
"Whilst traffic levels fell by around 70% during lockdown they are already back to within 10% of the levels expected at this time of year, with weekend levels being almost back to normal."
Covid has slowed the process of vehicle replacements, said the council, which will reduce the pace of air quality improvements delivered by modernising the vehicle fleet.
"New vehicle registrations are down between 40 and 68% depending on vehicle type, with heavy duty vehicles being the slowest to recover."
Council transport and travel advisors are contacting 8,500 businesses across the council area to make sure they are aware of the CAZ and the financial support schemes available to upgrade non-compliant vehicles.
A cordon of automatic numberplate recognition (ANPR) cameras will be operational by November and signage will be erected later in the year.
ANPR cameras will be also be used to enforce Birmingham's CAZ to ensure that non-compliant vehicles are charged for every day that they move within the zone.
Birmingham City Council has pledged a range of exemptions and financial incentives, with a total value of around £35m, to help residents, city centre workers and businesses prepare for the introduction of the CAZ.
The following vehicles will not have pay a charge in Birmingham's CAZ: Vehicles that are Diesel – Euro 6 (VI) standard or better (roughly end of 2015 onwards); Petrol or LPG added to original petrol engine – Euro 4 standard or better (roughly 2006 onwards); Gas – Euro 6 (VI) standard or better; Fully electric or hydrogen fuel cell – all are compliant and avoid CAZ charges; and Hybrid electric.
Exemption permits are being made available to residents and workers in the Clean Air Zone and commercial vehicles registered in the Clean Air Zone.
A Birmingham City Council spokesman told TransportXtra: "Poor air quality remains the single biggest environmental risk to public health. Clean Air Zones remain an important tool to help local authorities address this issue by encouraging the owners of the most polluting vehicles to either upgrade to a less polluting vehicle or find different ways of moving around the area. The council and its partners are pursuing a number of initiatives to improve air quality across the city and make it easier for people to choose more environmentally-friendly alternatives such as walking, cycling and public transport."
Councillor Waseem Zaffar, Cabinet Member for Transport and Environment at Birmingham City Council said: "We have been working closely with officials at the Joint Air Quality Unit and ministers to agree a new launch date for the government-mandated Clean Air Zone.
"Poor air quality remains a public health risk and a Clean Air Zone provides the city with an effective tool for tackling this issue in the shortest possible time."