Crawley's pop-up cycleway completed
29 September 2020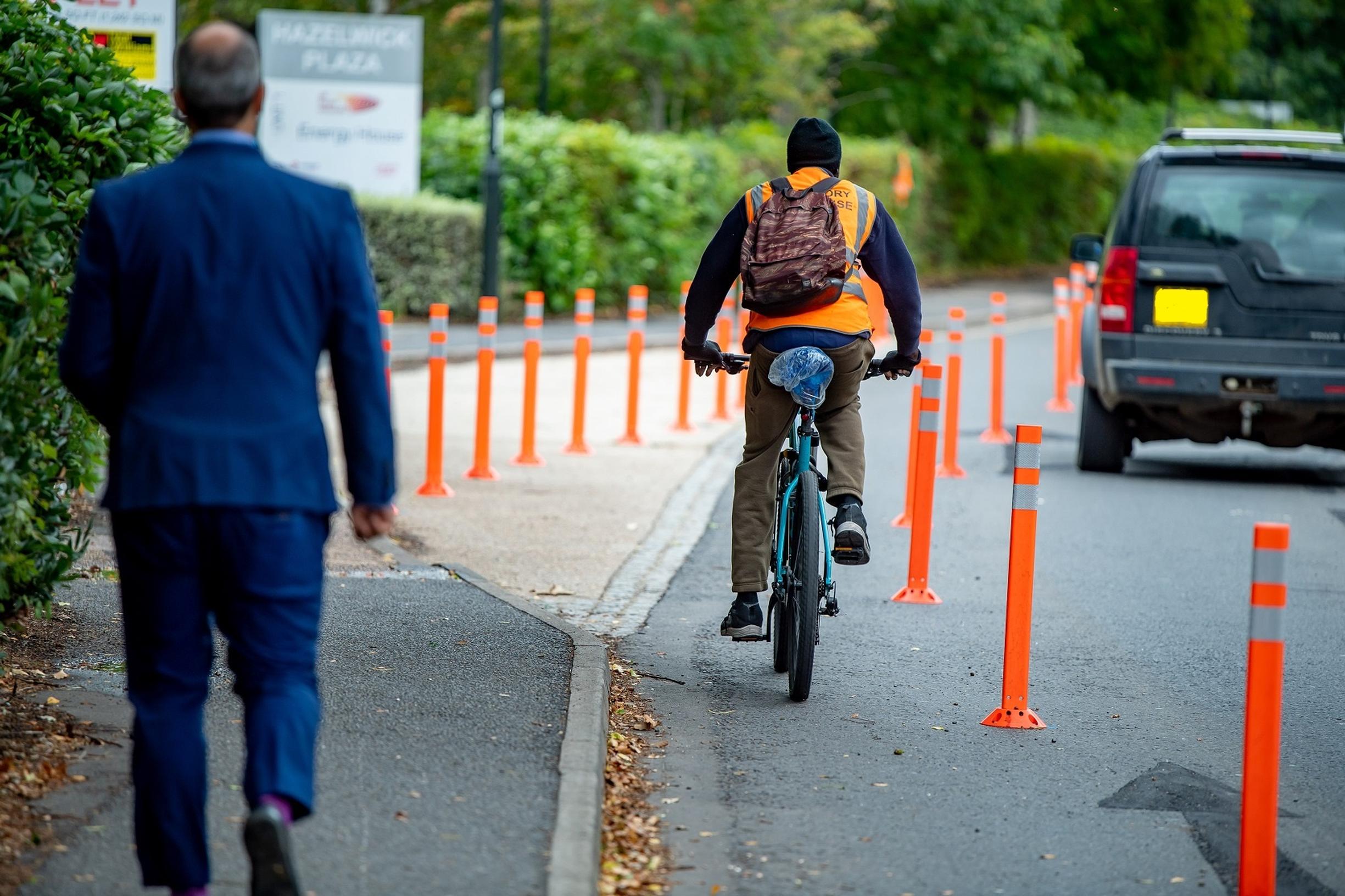 A trial, pop-up cycleway created in Crawley by West Sussex County Council is now open. The route is an emergency response to increase travel options as part of a Government-led recovery plan from COVID-19.
Other trial cycleways in Shoreham, East Grinstead and Horsham are set to be finished this week.
In all, seven government-funded cycleways in West Sussex will create safe space for active travel and encourage people to cycle rather than use the car.
The schemes will be closely monitored to see how well used they are and any positive or negative impacts on congestion, safety and air quality. Adjustments will be considered and, if any of them do not work, they may be removed.