Stricter coronavirus rules introduced across UK
New COVID restrictions could last six months
23 September 2020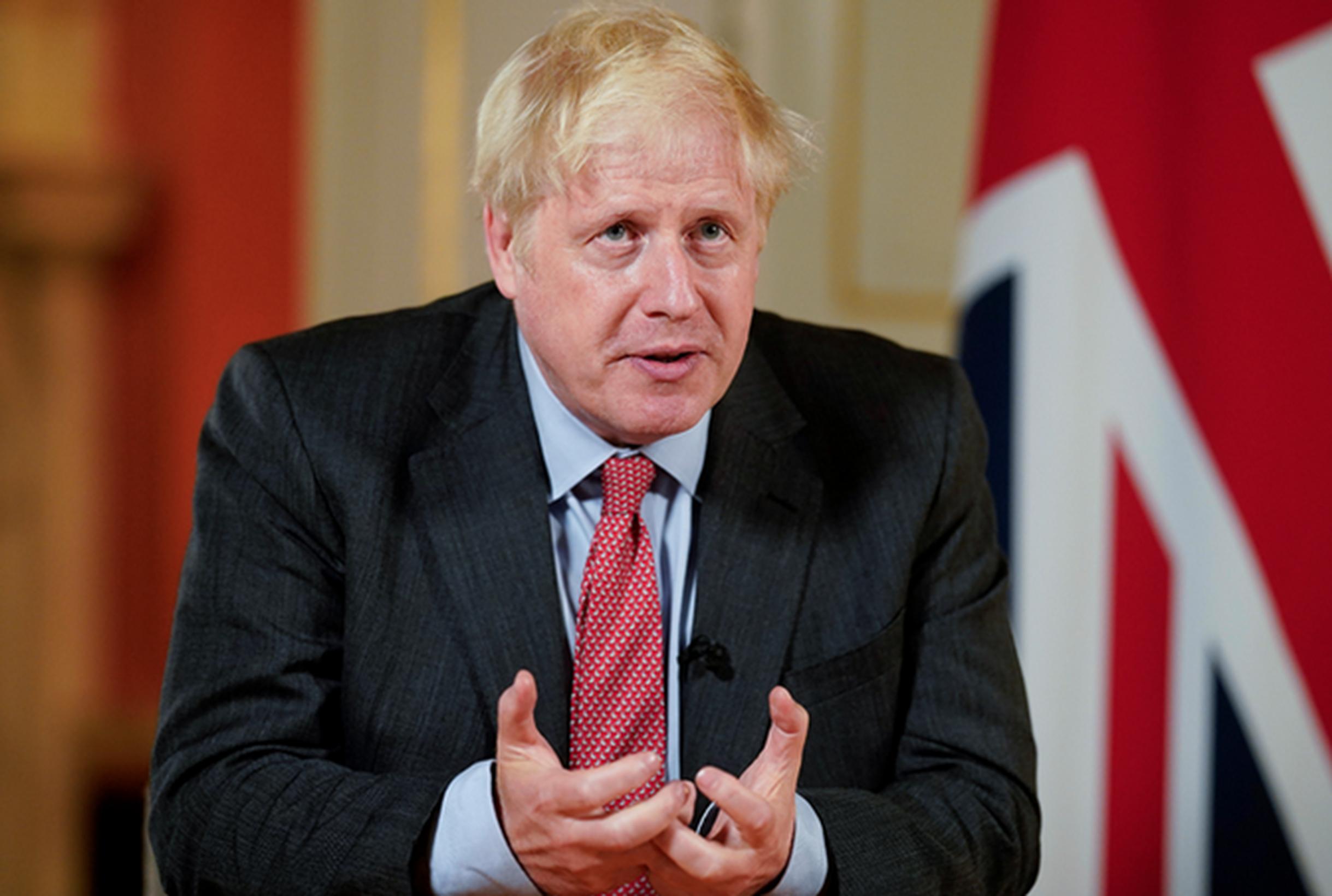 A raft of new coronavirus restrictions will apply across the UK as the number of cases increases.
The package of measures for England include: asking office workers to work from home; early closing for pubs, bars; table service only; closing businesses that are not COVID-secure; expanding the use of face coverings, and new fines for those that fail to comply.
Prime Minister Boris Johnson warned that the new restrictions could remain in place for up to six months. The country has reached "a perilous turning point" in how it manages the pandemic, the Prime Minister told Parliament.
The Prime Minister warned that "significantly greater restrictions" could come if necessary. He reiterated this point in an evening address to the nation.
In England, people are now being asked to work at home where they can, shop staff will have to wear face masks and weddings will be limited to a maximum of 15 people, under the rules. Fines for breaking laws on gatherings and not wearing a mask will increase to £200 for a first offence.
The moves come as the number of UK cases rose by 4,926 on Tuesday, government figures showed, with deaths increasing by 37.
However, Johnson said this was not return to the full lockdown of March, with no general instructions to stay at home. Businesses, schools, colleges and universities will remain open.
The Prime Minister met with the leaders of Scotland, Wales and Northern Ireland on Tuesday morning and said that the Devolved Administrations would be taking similar steps.
In his television address, Johnson said: "After discussion with colleagues in the Devolved Administrations, I believe this broad approach is shared across the whole UK. And to those who say we don't need this stuff, and we should leave people to take their own risks, I say these risks are not our own."
Scotland's First Minister Nicola Sturgeon has announced a 10pm curfew for hospitality businesses that is in line with that in England. The same measure is set to come into force in Wales on Thursday. However, Sturgeon went further than England on restrictions, banning the visiting of other households indoors and also the sharing of car journeys with people outside a household.
Speaking in the House of Common, the Prime Minister said: "We always knew that while we might have driven the virus into retreat, the prospect of a second wave was real. I'm sorry to say that, as in Spain and France and many other countries, we've reached a perilous turning point."
Johnson said the new rules has been "carefully judged" to achieve a maximum reduction in the R number – a measure of how rapidly the virus is spreading - while causing minimum damage to lives and livelihoods.
The latest R estimate for the whole of the UK is between 1.1 and 1.4.
Attendance figures reveal the number of schools in England sending home groups of pupils due to COVID-19 incidents quadrupled in a week. Over the last fortnight, hospital admissions have doubled and COVID-19 is likely to spread more easily in winter. Johnson said: "So this is the moment when we must act."
Johnson said: "We will spare no effort in developing vaccines, treatments, new forms of mass-testing but unless we palpably make progress we should assume that the restrictions that I have announced will remain in place for perhaps six months."
The new measures: England
Under the new measures for England:
Office workers are being told to work from home again if possible
Penalties for not wearing a mask or gathering in groups of more than six will increase to £200 on the first offence, rising to £10,000 for repeat offences
Face coverings must be worn by taxi drivers and passengers from Wednesday
From Thursday 24 September, all pubs, bars and restaurants will be restricted to table service only (takeaways can continue)
From Thursday, hospitality venues must close at 10pm – which means shutting then, not calling for last orders (in Scotland the same curfew rule comes into force on Friday)
Exemptions to the 'Rule of Six' will be cut back from Thursday, meaning indoor team sports such as five-a-side football matches will end
Retail staff and customers in indoor hospitality venues will also have to wear masks from Thursday, except when seated at a table to eat or drink
Guidance stating that face coverings and visors should be worn in close contact services will now become law (from 24 September)
From Monday 28 September, only 15 people will be able to attend weddings and civil partnerships, in groups of six (funerals can still take place with up to 30 people)
From 28 September, people can only play indoor sports in groups of less than six
The planned return of spectators to sports venues will now not go ahead from 1 October.
Face coverings on transport
Staff working on public transport and taxi drivers will continue to be advised to wear face coverings, as are bus and rail passengers. Customers in private hire vehicles and taxis will be required to wear face coverings from 23 September, bringing cabs into line with buses and trains.
People who are already exempt from the existing face covering obligations, such as because of an underlying health condition, will continue to be exempt from these new obligations.
Regarding the extension of mask wearing requirements to cover taxi journeys, Transport Secretary Grant Shapps tweeted: "We know most people are wearing face coverings in taxis, but to provide consistency across public transport and further boost safety, we're making face coverings mandatory for passengers in taxis or private hire vehicles. Usual exemptions, but please, don't forget your covering."
The new measures: Scotland
First Minister Nicola Sturgeon said that the new measures were necessary in order to prevent resurgence in community transmission of the virus and the potential for a rapid return to the pressures the NHS experienced earlier in the year. Measures include:
Up to six people from two different households can meet outdoors, including in private gardens. However, there will be no limit on the number of children under 12 who can meet or play together outdoors
Young people aged 12 to 18 are exempt from the two-household limit and can meet outdoors in groups of up to six
Pubs, restaurants and all hospitality settings will be required to close at 10pm (Table service will continue to be required in all hospitality premises)
People should only car share with members of their own, or extended, household, and follow guidance when there is no alternative
People must continue to work from home where practicable.
These restrictions will be reviewed within three weeks and further guidance will made available where necessary.
First Minister Nicola Sturgeon said that from Friday Scotland will impose a 10pm curfew on pubs and restaurants. There will also be a ban on meeting inside other people's homes.
Sturgeon raised the possibility of a two-week "circuit breaker" with further restrictions for Scotland in October, although she said no decision had been made. She urged people not to book foreign trips during the October holiday.
The First Minister said: "While these measures are tough, we believe they can make a significant difference while keeping our schools, public services and as many businesses open as far as possible. Early data suggests that restrictions currently in place in west central Scotland are starting to slow the increase of cases. So by extending household restrictions nationwide now, in an early and preventative way, we hope it will help to bring the R number down and the virus back under control."
The new measures: Wales
A series of measures announced by the Prime Minister for England are already in force in Wales:
The Welsh Government asks all those who can to work from home wherever possible (this has been in force since late March)
Face coverings are required in all indoor public places, for both customers and staff working in those indoor public areas
People in Wales can only meet socially indoors with people they live with (their household) and members of an exclusive extended household (known as a 'bubble') – Meetings or gatherings indoors are limited to six people from the same extended household, not including any children under 11.
First Minister Mark Drakeford has also announced that pubs, cafes and restaurants in Wales will have to shut at 10pm every night from Thursday - the same measure that has been imposed in England. Pubs will be required to provide table service only.
Sales of alcohol from off-licences and supermarkets after 10pm will also be stopped.
Drakeford announced that people on low incomes would be offered £500 when they are forced to self-isolate.
The First Minister said: "In the weeks and months ahead of us, there is a very real possibility we could see coronavirus regain a foothold in our local communities, towns and cities. None of us wants to see that happen again. In some parts of South Wales, where we have seen the sharpest rises in cases, there are already even stricter local restrictions in place to protect people's health. We now need to make that difference across Wales."
The new measures: Northern Ireland
People in Northern Ireland can no longer meet anyone who they do not live with inside their home. The new rules specify there will be no mixing of households indoors with the following exceptions:
Bubbling with one other household
A limit of six people from no more than two households, excluding children aged 12 or under, can gather in a private garden
Caring responsibilities including childcare
Essential maintenance
Supported living arrangements
Visits required for legal or medical purposes.
However, about 600 pubs that only serve drink have been told they can reopen from Wednesday, with social restrictions but no early closing.