Hackney shares expertise on school streets
As pupils prepare to return to school across the UK, the London Borough of Hackney has made its expertise available for other local authorities via an advice hotline, a free toolkit, and free templates of its School Streets design materials
24 August 2020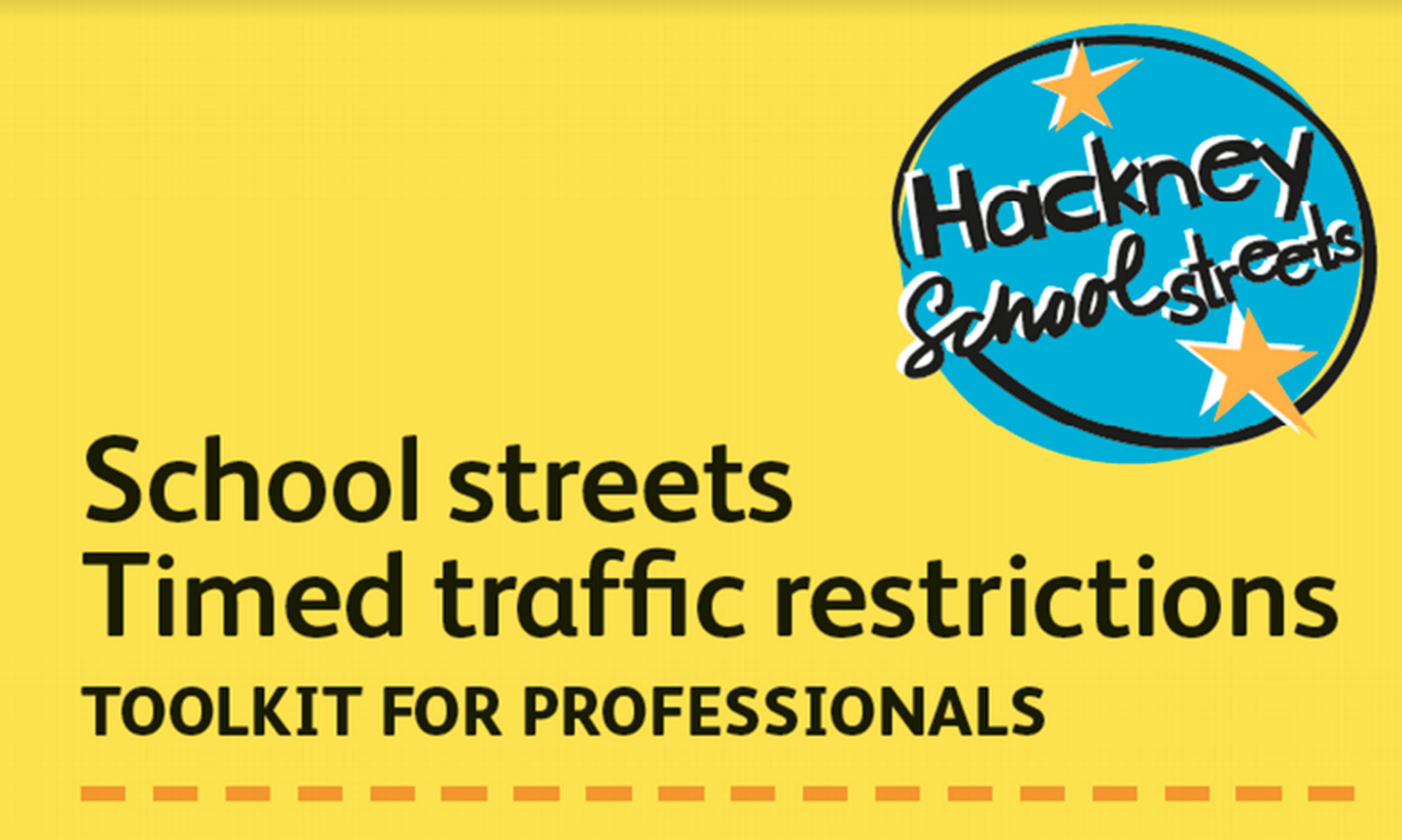 Across the UK, local authorities are making headway with the delivery of School Street schemes, which tackle air pollution, poor health and road danger reduction using temporary restrictions on private motorised school and through traffic at school drop-off and pick-up times.
---
Doolin O'Reilly, Principal Sustainable Transport Planner, Streetscene, Hackney Council, will be Chairing the Safe School Streets webinar on 27 August @ 10.30
---
The London Borough of Hackney has been a pioneer for the roll-out of school streets, transforming roads outside schools so that only pedestrians and cyclists can use them at school start and finish times. As pupils prepare to return to school across the UK, LB Hackney has made its expertise available for other local authorities via an advice hotline, a free toolkit, and free templates of our School Streets design materials.
Hackney School Streets Hotline: A free help service for other Local Authorities
Hackney is running a School Streets Hotline every Monday from now until the end of September. The free service provides local authorities with tailored one-to-one support as well as up-to-the-minute, site specific advice from Hackney Council (who have years of direct 'on the ground' experience in implementing School Streets) and can be used to help other local authorities plan entire School Street programmes, as well as individual School Streets. It is funded by the Healthy Streets Everyday programme.
Please book an appointment by emailing caroline.burwell@hackney.gov.uk
School Streets Design Materials
Hackney is also providing templates of our School Streets design material, free of charge, for other local authorities to use. Hackney sees the benefits in standardising School Streets design material to aid in public understanding of the scheme, which is why we are making our material available. The materials, which will have editable sections that other local authorities can use to input site specific information, will be available at the end of this week. Please have your audience email doolin.oreilly@hackney.gov.uk if they would like to receive the materials.