Government extends coronavirus support for buses and trams
Bus and tram services in England to receive £256m extra support
10 August 2020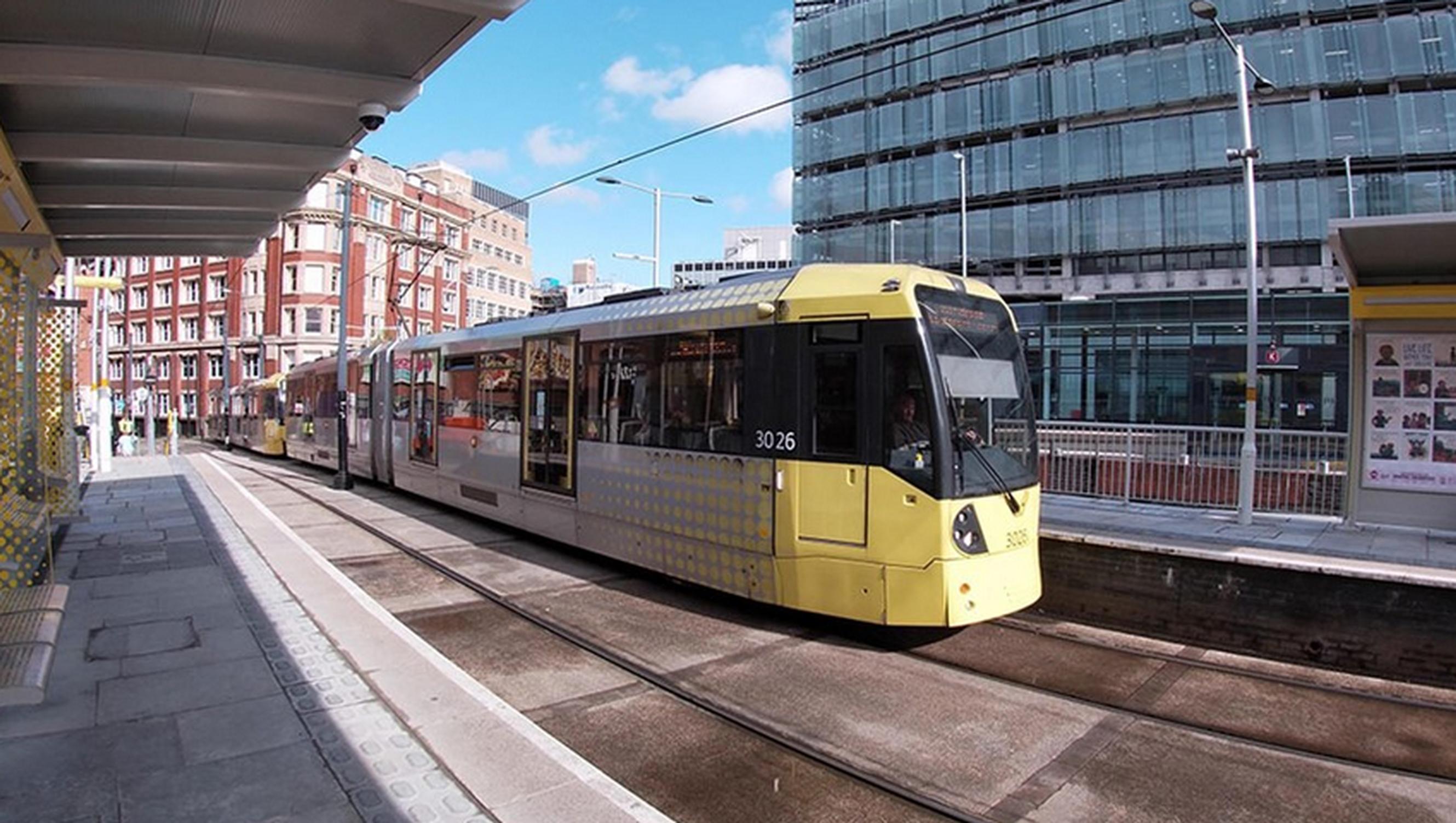 England's bus and tram services will receive extra support worth up to £256m to help them increase services ahead of expected increases in public transport use in September, the government has announced.
Bus services across the country will receive up to £218.4m of support over the next eight weeks, with rolling funding at up to £27.3m per week afterwards, until a time when the funding is no longer needed.
Tram services also have access to up to £37.4m over 12 weeks, at a rate of up to £3.1m a week, with funding to be reviewed at the end of the period.
Currently, passenger numbers on bus and light rail services are significantly below normal levels despite the bus network now running at over 80% of normal service levels. The five light rail systems are also running at similar levels.
The Department for Transport (DfT) funding, announced on 7 August, is intended to help operators mitigate the impact of the loss of revenue, while continuing to build back to normal service levels.
The DfT said the latest round of funding means total support during the pandemic for bus and tram services will reach at least £700m. The DfT has supported tram services as follows during the pandemic:
| | |
| --- | --- |
| Light rail system | £m allocated |
| Manchester Metrolink | 44 |
| Sheffield Supertram | 6.8 |
| Nottingham Express Transit | 12.1 |
| West Midlands Metro | 5.7 |
| Tyne and Wear Metro | 24.7 |
Allocations for bus services outside London now total at least £600m, alongside a further £27.3m per week, as at the end of July.
Roads Minister Baroness Vere said: "As we continue to open up the economy more people are using public transport and need sufficient service levels in order to travel safely. That's why we took swift action at the start of this outbreak to ensure that these services were maintained for key workers then and would still be there for people when the economy opened back up. This extension of funding pushes our overall support past £700m and means people across the country will have access to the transport services they need."
"The Government is also actively working on ways to ensure the bus sector can operate independently and be commercially viable. The Government is committed to a sustainable future for bus services across the country recognising the services are vital to millions of people's everyday lives. To ensure future bus services work for everyone the government will publish a National Bus Strategy to set out how it plans to support this vital sector going forward."
All bus operators in England outside London that previously claimed the Bus Service Operators Grant, as well as operators who run services tendered by Local Authorities, are eligible to claim the new funding and future provisional funding. Five tram services in the North and Midlands – West Midlands Metro, Sheffield Supertram, Manchester Metrolink, Tyne and Wear Metro and Nottingham Trams – will be supported by the light rail funding, with the money going directly to operators, as with the previous rounds.
The sector responds
The funding commitment was welcomed by Graham Vidler, Chief Executive of the Confederation of Passenger Transport (CPT). "Continued social distancing measures mean capacity on buses remains reduced and income from passenger fares is still significantly lower than normal," said Vidler. "This latest funding will help us keep running a comprehensive bus network that millions of people rely on. Bus operators remain committed to working with government, passengers, businesses and local authorities to provide a safe, flexible and sustainable bus network for local communities."
The Urban Transport Group, a network of city region transport authorities, response was more ambivalent. The UTG welcomed the Government's continued financial support for the sector, but expressed disappointment that funding does not provide the necessary certainty to plan ahead and protect services and is not linked to the end of social distancing.
The UTG pointed out funding for bus will be offered on a rolling basis with an eight-week notice period for termination, whilst light rail funding has only been agreed for the next 12 weeks. It is concerned that arrangements for supporting additional capacity on school services in the context of social distancing have yet to be finalised.
Stephen Edwards, Chair of the Urban Transport Group and Executive Director of South Yorkshire Passenger Transport Executive, said: "We welcome the Government's continuing financial support for urban public transport at a time when patronage remains low because of COVID-19. However, capacity on board vehicles will go on being limited for the duration of social distancing and will also take time to recover afterwards. Funding support will therefore be needed throughout social distancing and beyond to enable services to recover sufficiently to become commercially viable once more. Premature removal of this support risks the loss of essential public transport services.
"On bus, whilst the introduction of rolling funding removes cliff edges to some extent, it does not provide certainty. Support could be removed at any time with just eight weeks' notice. At present there is no clarity on what the criteria will be for termination, and, in particular, whether this will be linked to the end of social distancing. On light rail, we face a funding cliff edge in just 12 weeks' time. Both bus and light rail provide vital transport links, supporting the return to work and education for millions of people and underpinning the restart of our economy. It's essential that we have long-term certainty over future funding and support for both bus and light rail while social distancing measures are in place
"We are disappointed that the funding will not be routed via transport authorities as we proposed. We will continue to make the case that this would be a far more efficient and effective way to ensure that every pound of subsidy is best deployed to provide the integrated and socially distanced public transport networks that city regions need.
"Maintaining the current format for additional COVID-19 bus funding also relies on transport authorities continuing to pay millions of pounds a month for concessionary journeys which are not being made. This is neither legally, nor fiscally, robust and is not sustainable given the parlous financial state of many local authorities. Our alternative proposal would ensure that every pound spent was contractually linked to the provision of the bus networks that are being provided and the concessionary journeys that are being made."
A UTG briefing that sets out the key issues facing urban transport authorities in their response to the coronavirus crisis by clicking here