First Dutch-style roundabout opens in UK
The roundabout has been designed to encourage motorists to drive at a slower speed, so it is hoped that by enhancing safety at the roundabout, more people will walk and cycle in the area
29 July 2020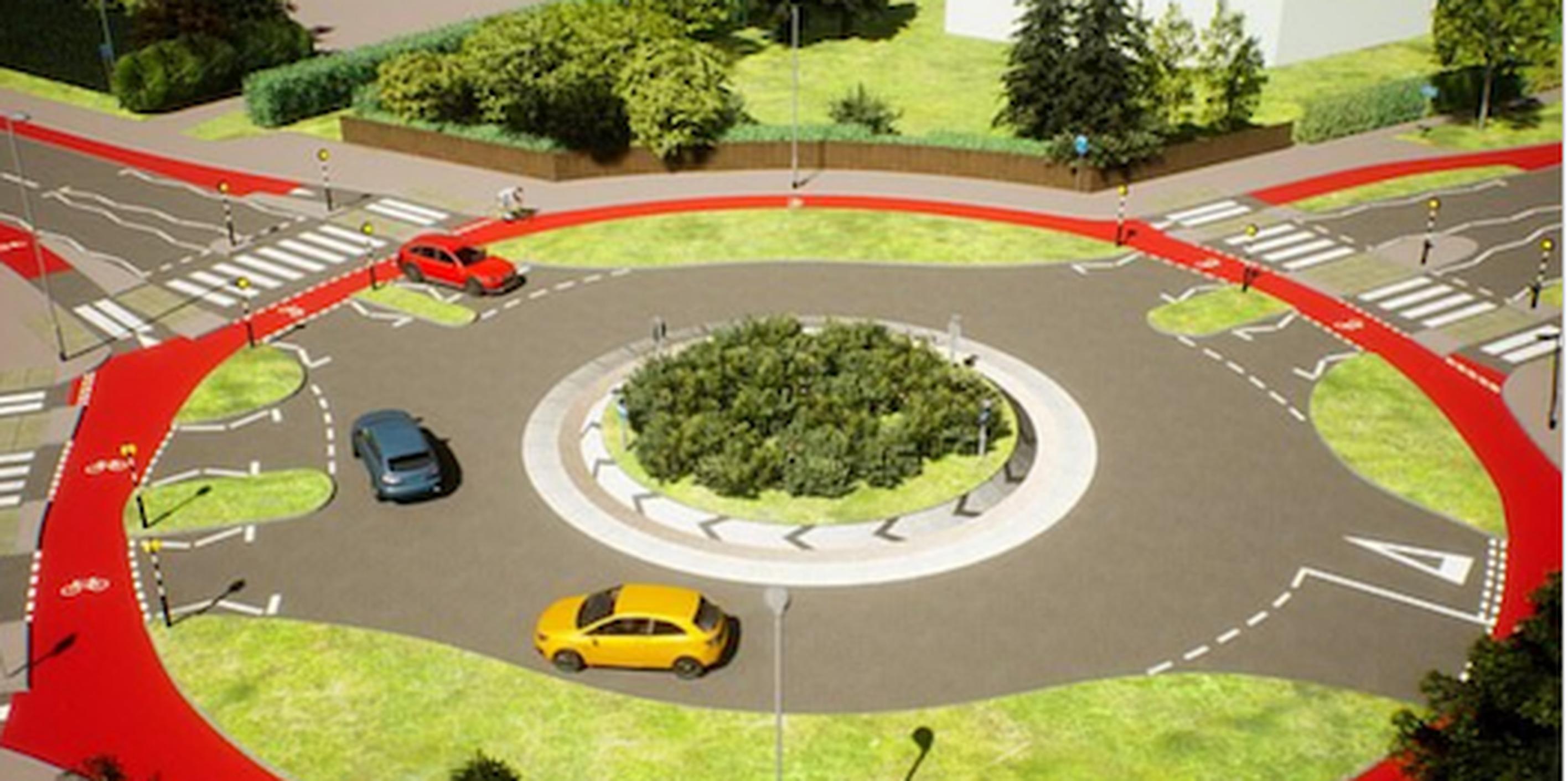 The roundabout – at the junction of Queen Edith's Way, Fendon Road and Mowbray Road in Cambridge - has an outer ring for cyclists, in a contrasting red surface, to give them equal priority with pedestrians over oncoming vehicles.
Pedestrians will have zebra crossings on all four entry and exit roads to the roundabout, and at crossing points over the cycle paths. A central over-run area will allow larger vehicles to manoeuvre round the roundabout.
A video illustrating the benefits of the new roundabout is online and below
The old roundabout was perceived by many people to be dangerous to cycle around, and residents also reported feeling unsafe when walking in the area due to a lack of pedestrian crossings. Public consultations showed the majority who responded were in favour of improvements.
Facilities for vulnerable road users have been improved. Parallel crossings have been installed on each of the 'arms' approaching the roundabout – these are zebra crossings for pedestrians and cycle crossings for cyclists. The zebra crossings also extend over the cycle lanes so pedestrians have priority over cyclists as well as motor vehicles, whilst cyclists have priority over motor vehicles.
The junction is on an important cycle commuter route for Addenbrooke's Hospital, Cambridge Biomedical Campus, Long Road Sixth Form College, Cambridge Academy for Science and Technology, schools, colleges and nurseries in the Hills Road area and the expanding ARM site on Fulbourn Road.
Many children use Queen Edith's Way to walk or cycle to school in the Queen Edith's area. There is a GP surgery near the junction with Wulfstan Way. Local shops and three churches are well used by community groups on Wulfstan Way.
The initial design of the Fendon Road / Queen Edith's Way / Mowbray Road roundabout was developed with the help of Dutch consultancy firms Royal HaskoningDHV and Mobycon. It adheres to the roundabout design standards advocated by SWOV, the Dutch Institute for Road Safety Research.
It will be opened by the Vice-chairwoman of Cambridgeshire County Council, Cllr Lis Every. Also present will be Cllr Ian Bates, Chairman of the Highways and Transport Committee; local County Councillor Amanda Taylor, cycling champion Cllr Noel Kavanagh, Cambridge City Councillor for Queen Edith's Colin McGerty and Koen Guiking from the Embassy of the Kingdom of the Netherlands.