Cycling UK's pop-up bike mechanics will run 'cycle triages'
28 July 2020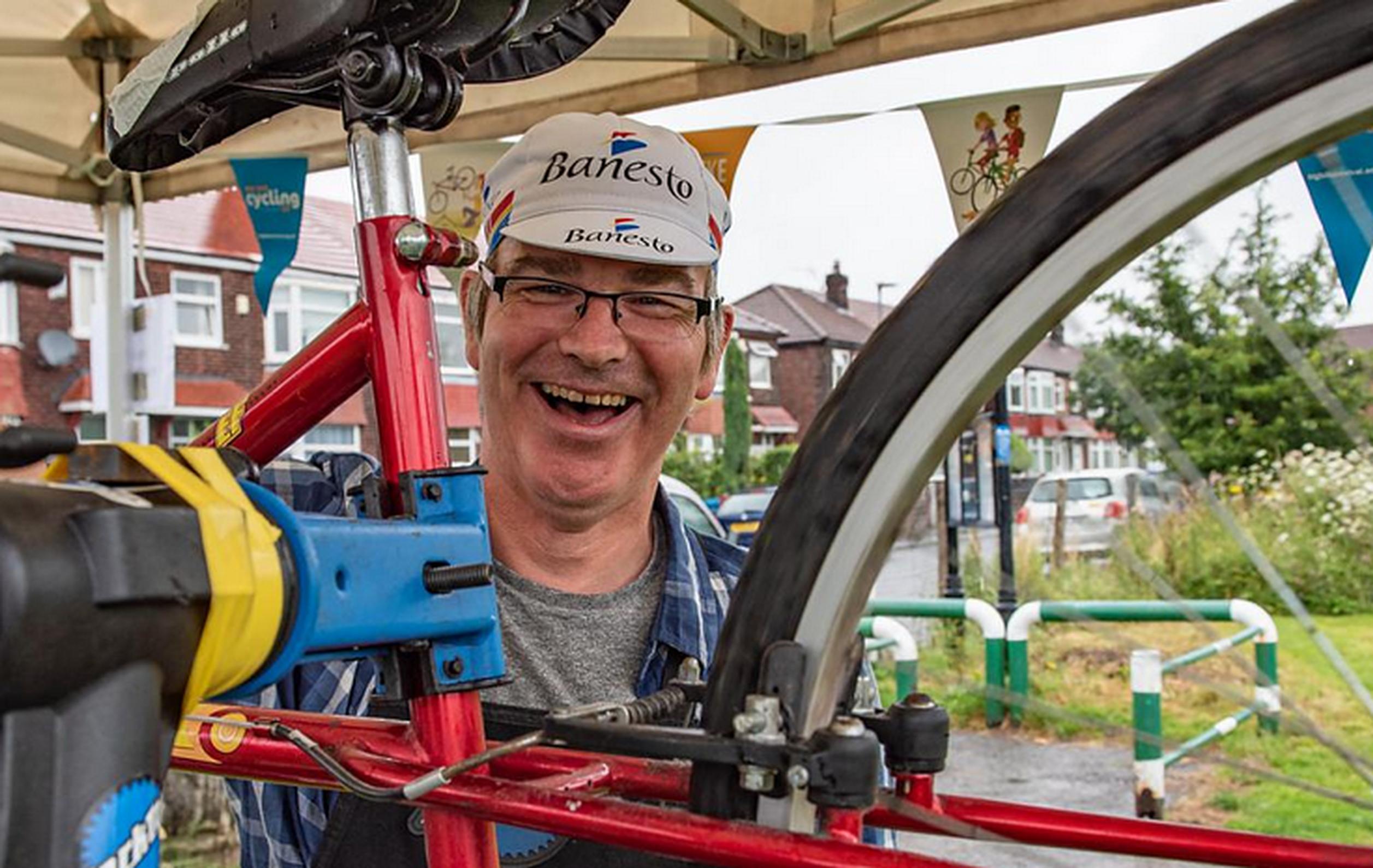 Cycling UK said it is on stand-by to assist in fixing England's bikes in the wake of the Prime Minister's announcement of plans to make cycling safer.
The UK Government is offering £50 bike repair vouchers launched as part of its plans to boost cycling and walking. An initial 50,000 vouchers will be made available online on a first-come, first-served basis.
The charity estimates there are 16.5 million bikes sitting in the hallways and sheds of England unused and neglected. Many of these bikes will require simple maintenance to start working again, with common complaints such as loose brakes, skipping gears and flat tyres, all simple to fix.
The Big Bike Revival scheme, funded by the Department for Transport, will launch on 15 August. This will see Cycling UK sending Dr Bikes (cycle mechanics) out to fix England's bikes as part of a bike "triage".
Cycling UK's trained mechanics will appear at pop-up events around the country will look to fix bikes as they come through the door for free, aiming to help 100,000 over the three months it runs. For bikes needing more further assistance, owners will be referred to retailers using the government's £50 bike repair voucher scheme.
The Government's £50 voucher comes as part of a wider package of measures to make cycling and walking safer for everyone.
Fix your Bike Voucher Scheme: apply for a voucher
Fix your Bike Voucher Scheme: register as a bike repairer
James Scott, Cycling UK's Director of Behaviour Change, said: "While shops reporting a shortage of bikes for sale, Cycling UK estimates there are just over 16.5 million unused bikes in England – 'shed' bikes so to speak. Most of their ailments, like loose brakes, skipping gears or incorrect saddle height, are all things which Cycling UK's Big Bike Revival can fix for free right there on the spot.
"From 15 August, across the country our Dr Bikes will be carrying out a bike 'triage' service – fixing minor repairs and checking to make bikes safe and road worthy. That will take the brunt off retailers enrolled in the voucher scheme, leaving them to repair the bikes which need a bit more TLC than an on the spot repair can provide."
Cycling UK has welcomed the unveiling of national design standards for cycling infrastructure and the launch of new body, Active Travel England, to make sure standards are followed. Cycling UK sees this move as positive for the future of cycling provision, ensuring future lanes are safe and funding is not wasted on substandard infrastructure.
"The Government has laid out a truly comprehensive and far reaching set of measures to improve cycling and walking in England, that will help would-be cyclists on their journey as well as the regular riders," said Scott. "However, to shift gears and boost active travel as the Prime Minister has announced so everyone can feel the transformative benefits of cycling, the £2bn of funding already announced will not be enough. However, with a forthcoming spending review, now's the time for the Chancellor to invest in the future and make the Prime Minister's vision of a golden age of cycling come true."
The charity has worked with the Department for Transport to introduce changes to the Highway Code to make cycling safer including:
a new concept of hierarchy of road user. This places those most at risk in a collision (pedestrians) at the top of hierarchy, which then places the greater responsibility on those with the potential to cause the most harm to reduce the danger they pose. For example, a lorry driver would have a greater responsibility to those driving a car or motorcycle, and people cycling would have a greater responsibility than pedestrians.
Junction priority – introduce an underlying principle that vehicles turning at unsignalised junctions should give way to pedestrians or cyclists going straight ahead across their path.
Clarity on Rule 163 giving clear advice on the distance drivers should give when overtaking cyclists
Advice on how passengers and drivers should open their car doors to prevent "dooring" cyclists and motorcyclists. This method known as the Dutch Reach makes you turn your head to look over your shoulder before opening the door, and should reduce the number of cyclists injured when someone opens a car door without looking