Face coverings must be worn on public transport in Wales
27 July 2020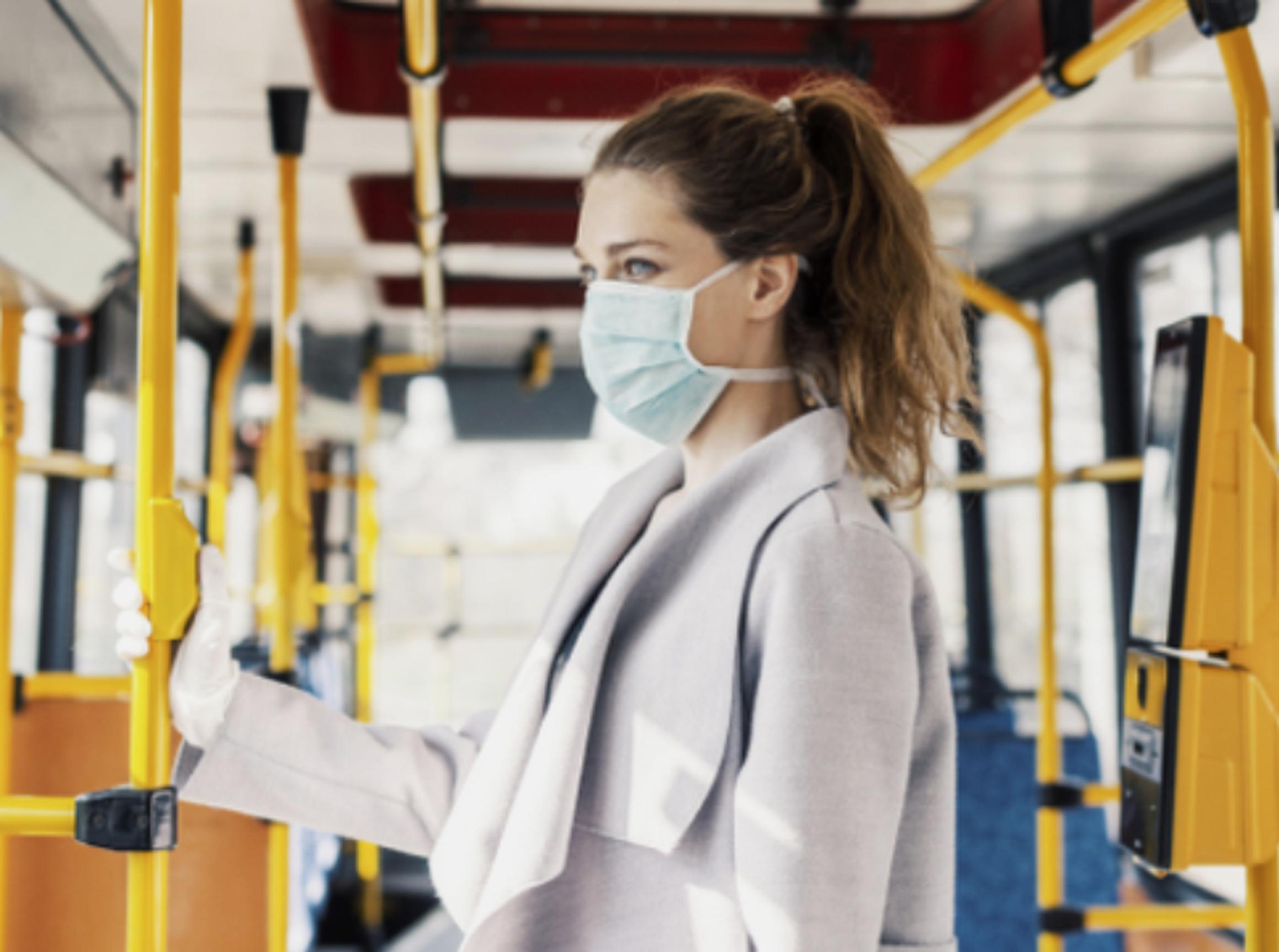 People travelling on public transport and in taxis must wear face coverings in Wales from Monday 27 July.
The change was announced by First Minister Mark Drakeford on 13 July as part of the Welsh Government's efforts to protect people from coronavirus.
Under the new law, people aged 11 and over will be required to wear face coverings on public transport. There will be exemptions for people with certain health conditions, including respiratory diseases.
People are advised to wear a face covering made up of three layers of the same close knit, or close woven material.
Drivers, guards and other operators of public transport may ask people not to board if they are not wearing face coverings. If necessary fixed penalty notices may be issued by the police, with a fine of £60 in the first instance subsequently doubling in the event of repeated offences.
Ken Skates, Minister for Economy, Transport and North Wales, said: "From today the vast majority of our public transport users in Wales will be required to wear a face covering while travelling on our buses, our trains and in taxis. The law has been introduced to help reduce the risk of public transmission of coronavirus and to protect the health of our public transport users.
"We know it may not always be possible to maintain a 2m physical distance on public transport and the requirement to wear a face covering is in addition to other guidance we have issued to our transport providers in order to encourage safe travel."
The move to make face coverings on public transport compulsory will help operators to increase capacity on trains and buses as demand rises following the ongoing process of gradually easing the coronavirus restrictions in Wales.
At the moment the Welsh Government is still asking people to consider their reasons for using public transport in order to ensure capacity for critical workers and those with no alternative transport.
Monday 27 July also saw cinemas, museums and beauty salons reopen as Wales' coronavirus restrictions continue to be relaxed.
Tourist accommodation with shared facilities, such as camping sites and all hotels were able to re-open from Saturday 25 July, as will underground attractions, marking the full re-opening of Wales' visitor attractions.
This is the latest in the phased re-opening of Wales' hospitality, leisure and retail sectors. In addition to beauty salons, nail parlours, tattoo shops, cinemas, amusement arcades, museums and galleries, the coronavirus regulations will also be amended to enable the housing market to re-open fully.
But while the removal of restrictions enables all these businesses to reopen, it does not require them to.
First Minister, Mark Drakeford said: "Thanks to the efforts we have all made to reduce the spread of the virus, we are taking further steps to re-open more of Wales. As more places start to reopen, we must get used to some changes to help protect ourselves and the people working in these businesses. This may mean having to book ahead or giving our details to the places we are visiting, to help our Test Trace Protect service, in the event there's an outbreak of coronavirus.
"It's the responsibility of all of us to follow these new rules so we can keep ourselves and our loved ones safe. Coronavirus has not gone away. But if we all work together, we can keep Wales safe."
The next formal review of the regulations will be carried out by 30 July. The Welsh Government will consider a range of options, including the options for the opening of pubs, bars, cafes and restaurants indoors.