Is evidence part of transport's new normal?
The new normal, with cycle facilities everywhere and traffic restrictions, is not new – it is precisely what active travel campaigners have been aiming for
16 July 2020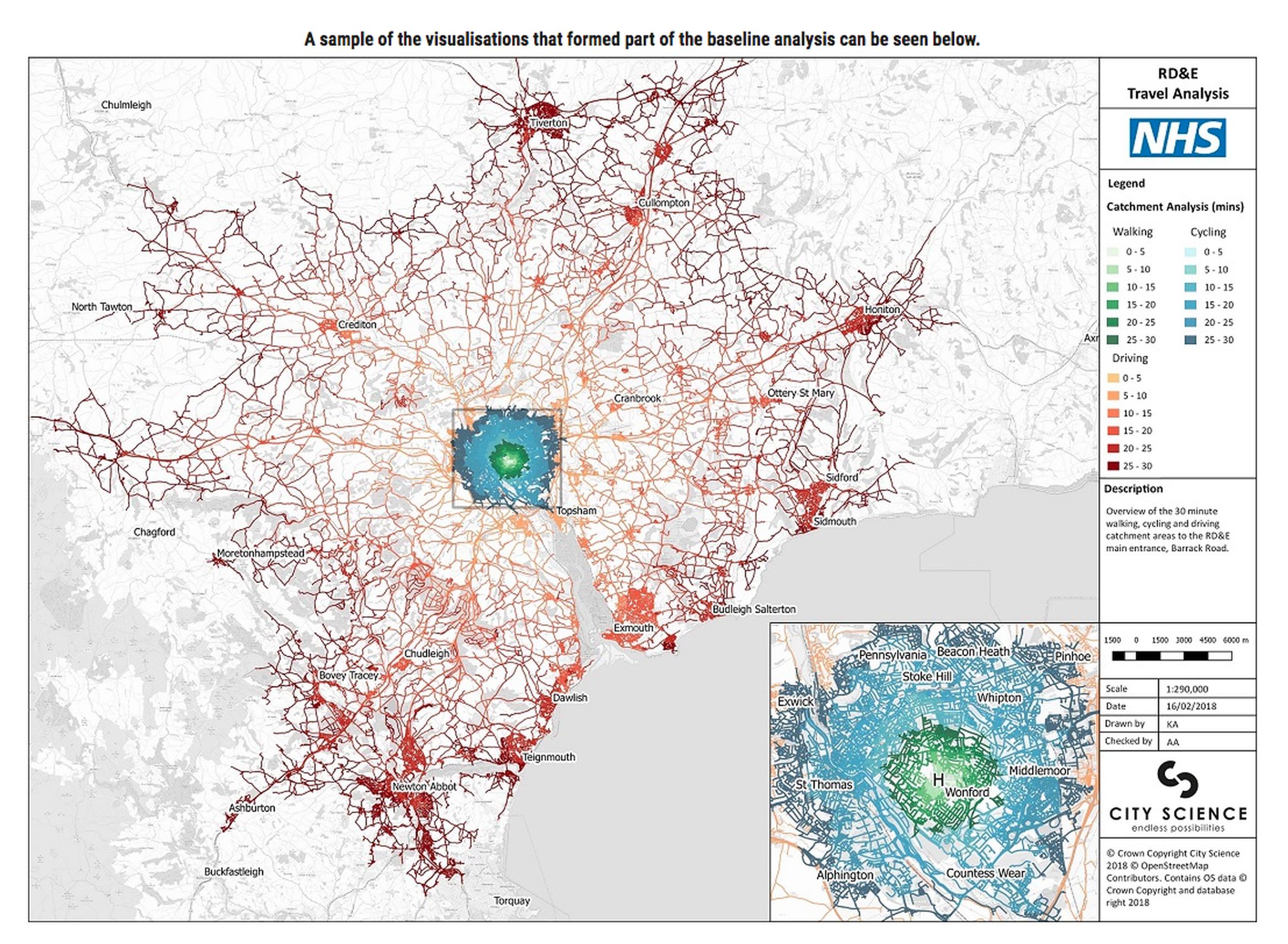 Have we really found a new normal where everyone has a choice to work from or near home, go for local walks at lunch and have a great work life balance? I doubt that will be many people's reality, says Simon Lusby, Head of Transport Planning, City Science
Yes, transport planners work at a desk, but what about everyone else (like the people who cut our hair, drive our buses, look after our kids, or are living and working in the same space as not-totally-compatible flatmates). This is a biased view we must not succumb to, where we see the world through rose tinted transport planning glasses.


A huge proportion of roles are not office based, cannot be home based, and/or are a long way from where people live, so not everyone can walk, cycle or work from home, and now many cannot take public transport either.
This so called 'new normal', with cycle facilities everywhere and traffic restrictions feels oddly familiar – it is not new, it is precisely what active travel campaigners have been speaking of for decades – and our situation is far from normal, with considerable risks that this is temporary at best. One thing we do know is that temporarily we are moving away from an 'old normal' where trains and buses provide the heavy lifting.
People's lives have been materially impacted by the pandemic and at present many people are working from home, unable to work or now unemployed. This is concealing underlying patterns of demand – some of which may change, but others that may not. We have seen that at low volumes active travel measures are effective at freeing up space on public transport for essential trips and essential workers, which is critical at present.
However, with potentially worse economic impacts down the road, and this void left by public transport, we could very soon see conflict between those hoping for a 'new normal / cycle utopia' and those calling for an economic recovery where their default policies inadvertently deliver a return to a 'car autopia'
However, with potentially worse economic impacts down the road, and this void left by public transport, we could very soon see conflict between those hoping for a 'new normal / cycle utopia' and those calling for an economic recovery where their default policies inadvertently deliver a return to a 'car autopia'. Within this complicated and uncertain planning environment, we need to make sure, more than ever, that evidence and sustainability are the new normal:
Why have people historically chosen to drive in certain locations, even for short distances?

Were there safe, reliable, quick and viable sustainable transport alternatives for the distance or places they were driving to?

Given the ever-expanding definition of safe to how crowded the service or street is, are either of the street or previous public transport offer still viable?

How can we lock in the transport and environmental benefits we are currently seeing?
Untapping the potential of active travel
We should use tools at our disposal (such as City Science's Cadence LCWIP tool) to evaluate the walking and cycling potential of streets, taking account of who else needs to use that street, at what time and in what form.
We must consider which modes this potential mode shift is coming from and whether active travel can cater for the demographics, required distances, baggage, sheer volumes, and relevant guidance on social distancing as it evolves.
We must then lock in the benefits of active travel by evidencing and delivering networks of connected neighbourhoods, low traffic zones, low speed zones, Quietways, greenways and parks. This does not have to be expensive - in fact, it can be as easy as lines signs, temporary footways and planters.
Viable public transport
Even though in the short term there will be fewer people using public transport, we must keep these services reliable and efficient, to offset some of the costs of social distancing on the services.
If public transport is only able to cater for 10-30 percent of its previous carrying capacity, we need to take a serious look at potential ways to manage that demand and cost-effectively increase the supply during the recovery phase, and then beyond.
This includes the ability to evidence new, viable direct public transport corridors with the capacity of a motorway traffic lane or cycle lane (even with reduced vehicle capacity) and having the temporary measures at our disposal to implement them.
Optimising services
For now, discretionary and spur-of-the-moment journeys are going to be at a minimum. This means that we have the opportunity to temporarily embrace booked services, applying technology from on-demand buses to bus and rail services to have live booking of seats. This will allow us to ensure that essential workers, such as NHS staff, have priority access to services, and it will also improve scheduling and tracing. It will also help plan and optimise services, at a time where supply is limited.
We have a finite volume of buses, trains and people who can drive them. There is no way to double supply let alone increase it tenfold to address social distancing. However, what we can do is get more out of the services that we already have, or at least reduce the operating cost of those services. For example, pre-booked bus routes could be more direct, have reduced boarding/alighting times and, for commuters certainly, have the potential to provide a higher level of service if supported by priority lanes, wider traffic calming and demand management.
Optimising streets and spaces
Moving away from the "old normal" is not just about where we direct tarmac - it requires new thinking, data, modelling and evidence. Transport planners design networks to be network optimised, even though users focus on their own "optimal" solution. Moving forward, we need the appropriate combination of active travel, public transport, street space and road user charging policies that align the costs to the individual with the needs of the system as a whole.
By evidencing consolidation of traffic onto core corridors, reducing access to side streets, making local streets local, creating pedestrian and cycle zones and delivering direct bus corridors, we can better optimise network flow, but also reduce traffic across the board. But we need to evidence this quickly (e.g. using tools like Cadence's "What if" road closure function) and ensure that in doing so, we do not make public transport or deliveries un-viable.
Demand management
Demand management on the road, often through congestion, emission and parking charging is easy to pitch and deliver, but harder to politically stomach. It requires steadfast leadership committed to delivering a different long-term future. To support a long-term move away from car dependency, public transport must be cheaper, more direct and more convenient than private car alternatives. Revenues from demand management (such as the workplace parking levy in Nottingham) can also support the provision of higher-quality public transport helping make this shift. Authorities also therefore need the support to carve out long-term plans which truly support a "new normal".
We must embed demand management charging to manage a likely increase in car ownership, congestion and parking requirements (and reflect the wider costs of driving). This should aim to attract previous car users that cannot work from home to active travel for at least some of their journey or eventually to the freed-up space on public transport.
Supporting freight
Freight staff are some of the unsung heroes of this crisis. They have quickly adapted and increased their operational capacity to ensure we have had access to critical goods, supported by staff who have continued to work tirelessly through the uncertainty. Against the wider backdrop of demand reduction, freight traffic has not been a concern, however as traffic returns freight could very well become an even more important part of the transport mix.
We need to implement policies that will support the freight industry to continue to operate effectively, while ensuring we have the right local policies - such as consolidation, early morning or late-night deliveries, fleet safety measures and sustainable freight – to ensure any negative effects are minimised.
So, we come full circle: No one has all the answers, but at City Science we do have the tools to help you evidence your decision making, quantify benefits and monitor outcomes with robust and impartial data.
Active travel has a major role to play in our recovery and our future, but it cannot sustain the volumes previously carried on public transport alone, nor can it compete with private car trips without suitable policy interventions. Schools are reopening, yet as a transport planning industry, I do not believe that we have taken the required steps to address this inevitable increase in private car use. We must not let this, or other opportunities pass us by - in order to disrupt mindsets and embed this transport utopia as a new normal.