Banksy's Tube artwork removed by cleaners
16 July 2020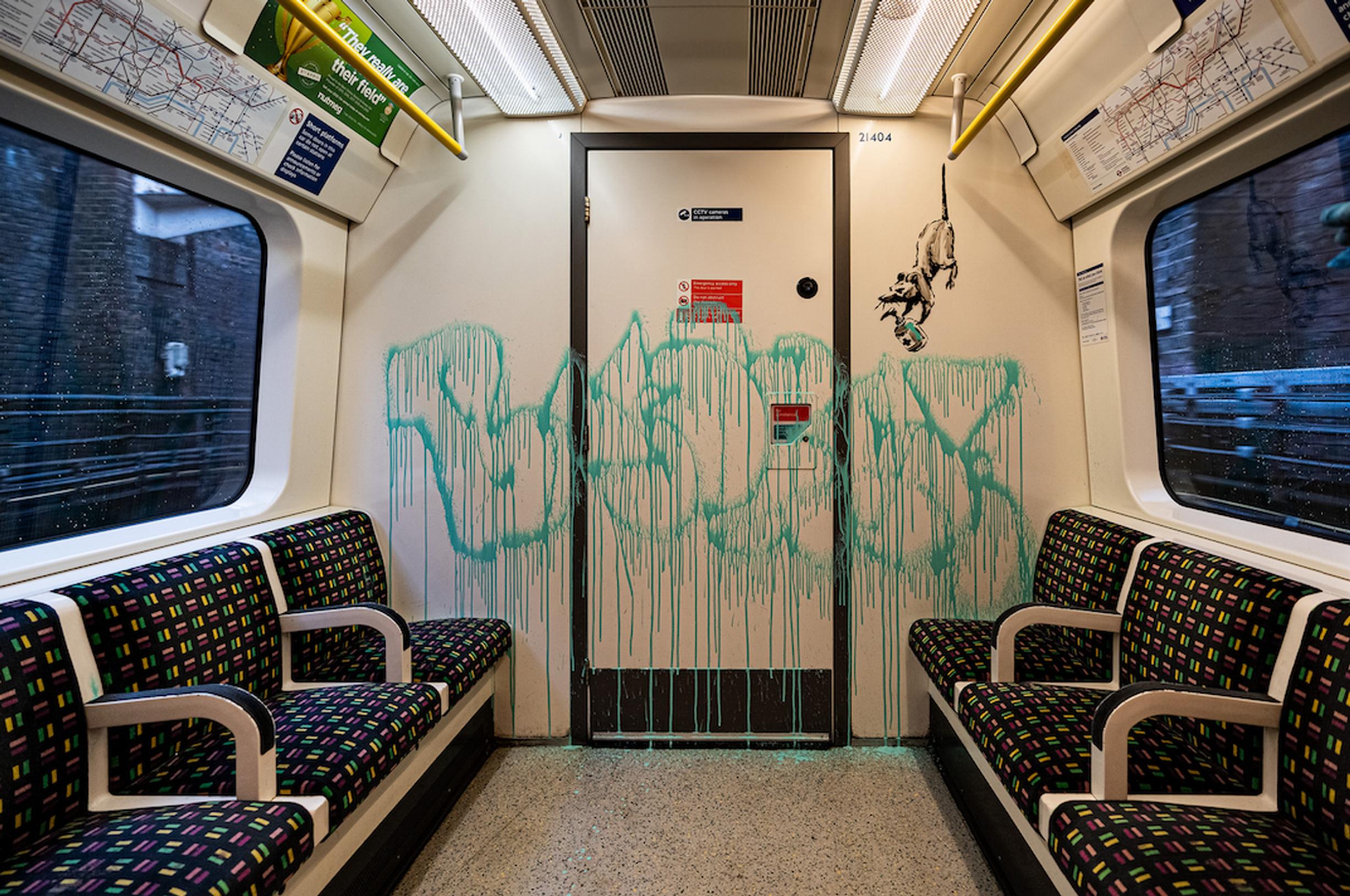 Banksy's latest artwork inside a London Underground train carriage, with messages about the spread of coronavirus, has been removed by Transport for London (TfL).
The piece, If You Don't Mask, You Don't Get, was painted inside a Circle Line service carriage. A video posted online showed a man, presumed to be Banksy, disguised as a cleaner and armed with stencils.
The video shows the artist disguised as a TfL worker with a hazmat suit, goggles, gloves and hi-visibility jacket with the message "stay safe" printed on it. He ushers a masked passenger to move back before stencilling a number of rats wearing blue facemasks.
Banksy unveiled the new work on his Instagram account, but by then it had been wiped away by TfL cleaning crews. It appears that cleaners did not realise graffiti on a London Underground train has been created by the world renowned artist when they removed it.
TfL confirmed yesterday evening that the work was removed due to strict anti-graffiti policy. A TfL spokesperson said: "We appreciate the sentiment of encouraging people to wear face coverings, which the vast majority of customers on our transport network are doing.
"In this particular case, the work was removed some days ago due to our strict anti-graffiti policy. We'd like to offer Banksy the chance to do a new version of his message for our customers in a suitable location."