Edinburgh and Glasgow offer free bike hire as lockdown rules relaxed
02 July 2020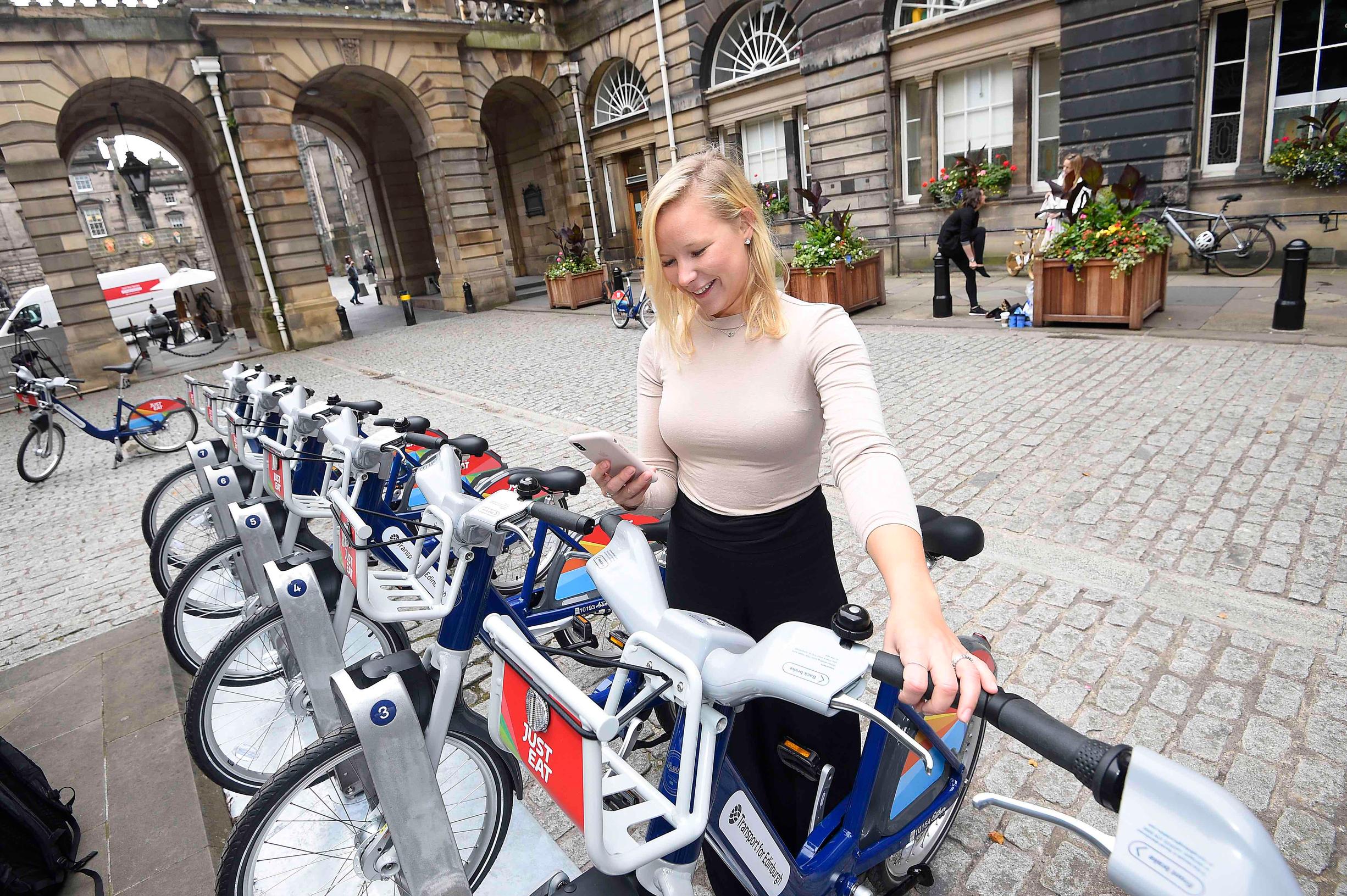 Free bike hire for the first 30 minutes is being offered in Edinburgh and Glasgow to ease pressure on public transport and provide an alternative to private car journeys as COVID-19 restrictions are lifted. More than 1,300 cycles at nearly 200 bike stations are available in the two cities for free hire.
The project is being funded by Transport Scotland through the Smarter Choices, Smarter Places programme, which is managed by the charity Paths for All. The charity CoMoUK is overseeing the free bike hire offer in partnership with Glasgow City Council, Transport for Edinburgh, and bike share operators nextbike in Glasgow and Serco in Edinburgh.
For the next eight weeks the first 30-minutes of standard bike hire in Glasgow will be free, extended to 60 minutes for existing subscribers, with no limit on the number of times the offer can be used.
In Edinburgh, the first 30 minutes of bike hire on pedal bikes will be free until mid July. The usual per-minute charge is 10p. Access fees for e-bikes will also be free, although usage will incur the usual per-minute charge. Edinburgh will offer a four-month discounted pass from 13 July to encourage long-term uptake of cycling.
Glasgow's cycle hire scheme, run by nextbike, was launched in 2014. In Edinburgh, over 500 'Just Eat' bikes are available for hire, with 107 stations across the capital.
Both cities have created more cycle lane space in response to the coronavirus pandemic through Scottish Government funding. Bike share operators are carrying out enhanced cleaning regimes, regularly cleaning handlebars and keypads.
Bikes can be hired on a 'pay as you go' basis or by subscription, with registration via app or website.
Lorna Finlayson, Scotland director of CoMoUK, told TransportXtra: "There has been a dramatic increase in cycling across Scotland throughout the lockdown, as cycling has proved to be a safe way to get around whilst observing social distancing. Bike share removes some of the barriers to cycling including the cost of buying and maintaining a bike, and having somewhere to store one, so it gives more people the opportunity to give cycling a go.
"As bike share is accessible, affordable and flexible it can provide an alternative to private car journeys and help ease pressure on public transport at a time when people are being encouraged to avoid it."
As more lockdown restrictions are eased in Scotland, analysis shows that up to 55% of employees could be travelling to their normal workplace, a rise from 30% compared with full lockdown, says Finlayson. That could result in an increase in the number of passengers on public transport by around by one-third from current levels of 225,000 per day, she estimates.
Transport Scotland is urging people to stay local where possible and to walk, wheel or cycle in order to manage demand on the public transport network and to protect the environment.
Cabinet Secretary for Transport, Infrastructure and Connectivity Michael Matheson, said: "By offering free 30-minute trips, in conjunction with temporary infrastructure in Glasgow and Edinburgh, we can greatly incentivise more sustainable everyday journeys in Phases 2 and 3 of the Scottish Government route map."
Anna Richardson, Glasgow City Council convener for sustainability and carbon reduction, said: "Having 30 minutes of free travel every time will let people see for themselves that it's a convenient, healthy and environmentally positive way to travel around our city centre and neighbourhoods."
Lesley Macinnes, City of Edinburgh Council transport and environment convener, said: "Use of the cycle hire scheme has leapt in Edinburgh over recent months, along with cycling in general, which is very good news for the city and our resident."
Ian Findlay CBE, chief officer at Paths for All, said: "Having Scotland's two largest cities running an initiative like this at the same time is hugely significant and sends a very clear message about the importance of a green recovery.
"It's also the largest public bike hire scheme that our Smarter Choices, Smarter Places programme has ever supported so we hope as many people as possible will take advantage of this project and realise the many benefits of active travel."