DfT awards West Sussex funding for seven temporary cycleways
Schemes must be completed in three months or DfT will 'claw back' money, says West Sussex County Council
30 June 2020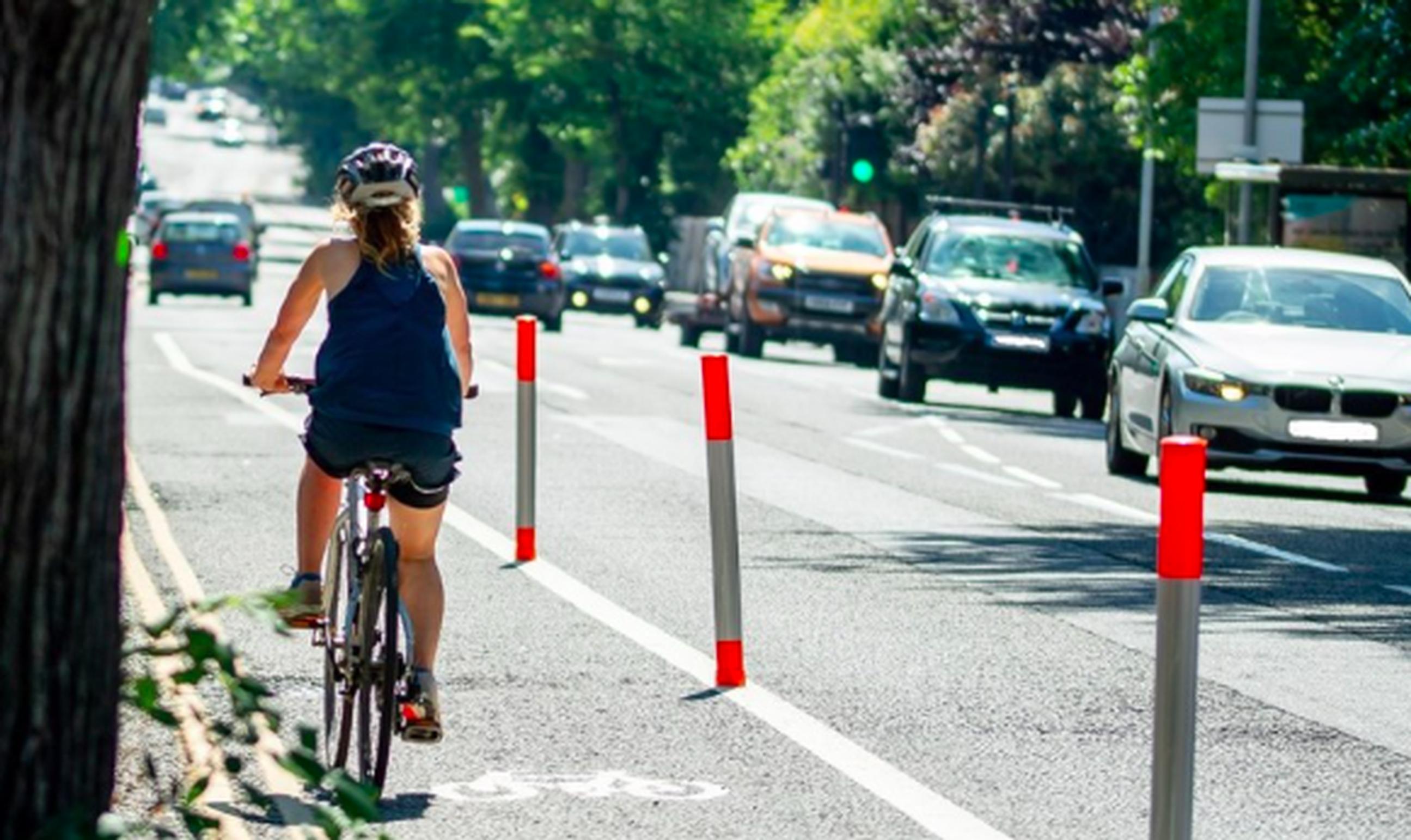 West Sussex County Council is set to receive more than £780,000 from the DfT for seven temporary cycleway schemes. Funding will come from the Government's £2bn package to encourage more people to walk or cycle as alternatives to using public transport in the wake of the COVID-19 pandemic.
However, the council said the funding may be "clawed back" by the DfT unless works start within four weeks of allocation and schemes are completed within a further eight weeks.
"Details could be subject to change up to and including the construction stage," says the council. "Timescales for when the schemes have to be started are tight and written descriptions, maps and plans are all indicative and could change as scheme designs are more fully developed."
The funding will cover the cost of implementation, maintenance and monitoring. The schemes – set to provide 21km of new and improved cycle lanes - will feature temporary traffic management measures such as cones and signing, light segregation using 'traffic wands', planters, water-filled barriers, road markings and temporary 20mph speed limits in some cases.
Roger Elkins, Cabinet Member for Highways and Infrastructure, says: "The schemes will provide improved travel choice for both residents and visitors and help to link commuting destinations in each of the county's borough and district areas as the Government eases lockdown in the COVID-19 crisis."
The seven schemes are:
A286 Chichester Ring-Road (2km) Estimated cost: £74,000
This will involve segregating one lane of the dual-carriageway to form a cycle lane, widening and providing light segregation on the existing cycleway.
The scheme provides cycle lanes in both directions and has the potential for parts of the route to become permanent, says the council.
A259 Chichester to Bognor Regis (5km) Estimated cost £185,000
This will involve widening of the existing off-carriageway cycle track to enable social distancing on a busy commuter route. There is potential to convert one lane of the western dual carriageway to a shared cycle and bus lane.
Three Bridges to Manor Royal, Crawley and Pound Hill to Crawley town centre (4.5km) Estimated cost £166,500
Provision of protected on-carriageway cycle lanes connecting with the existing National Cycle Network 21 route (with potential to improve this section). This will provide an alternative travel link to Manor Royal Business District, Crawley and Gatwick. A2220 Hastlett Avenue: The scheme will provide continuity and protect the existing cycleway, linking the residential areas of Pound Hill, Three Bridges and Burley's Wood to the town centre. There is the potential for this to be made permanent.
A270 Upper Shoreham Road, Shoreham (4.6km) Estimated cost £170,200
Road space will be reallocated to provide lightly segregated cycleways in both directions, linking Shoreham to Brighton and Hove. The scheme includes reallocation of lane one on sections of dual carriageways. There is the potential for parts of the route to become permanent.
A24 Worthing (2.9km) Estimated cost £107,300
This scheme will create cycle provision connecting the north and south of Worthing, from the A24/A259 Grove Lodge roundabout area to the town centre. The route is primarily urban dual carriageway. The scheme comprises the reallocation of road space (lane one) and introduction of 20mph speed limits in retail areas. There is the potential for parts of the route to become permanent.
A281/B2237 Horsham Ring Road (0.4km) Estimated cost £14,800
Lane one of an urban dual carriageway will be reallocated in Albion Way in both directions. The scheme comprises segregated cycle lanes and is expected to be a temporary change but could be made permanent if there is demand.
A22 Felbridge to East Grinstead town centre (1.7km) Estimated cost £62,900
These works will protect an existing cycle way, including a short extension towards the town centre. It will comprise light segregation and will be permanent.