School Streets to be rolled out across Hackney
17 June 2020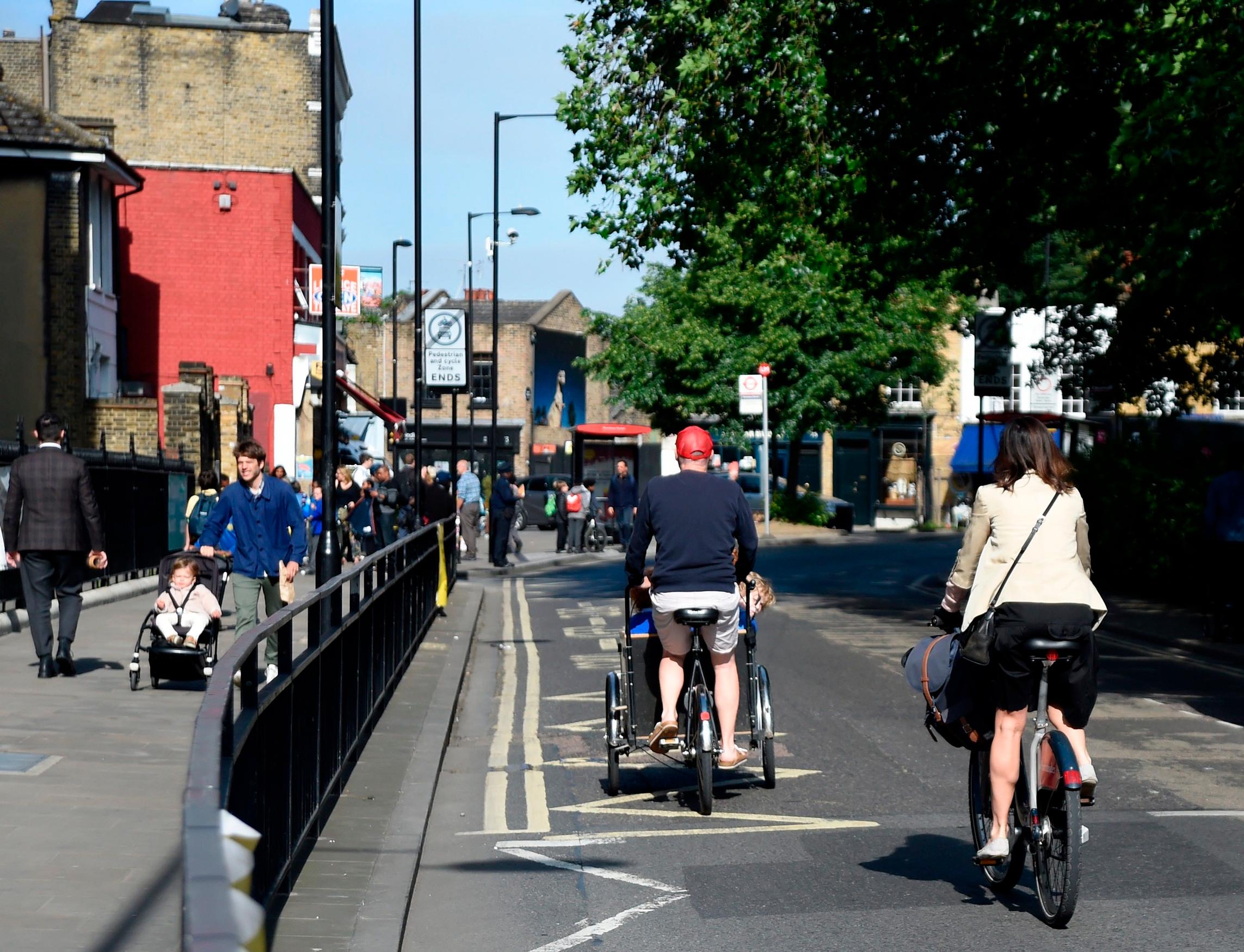 Hackney Council is to ban traffic outside nearly all primary schools during opening and closing times from September. The Schools Streets scheme is receiving £350,000 from Transport for London's Streetspace programme plus another £100,000 from Hackney Council.
Traffic restrictions, already in place at nine schools in the north-east London borough, will be rolled out to another 40 schools.
This will help to ensure social distancing, protect people from increases in traffic as lockdown is relaxed and support cycling and walking, said the council.
The first School Streets were introduced in Hackney in 2017. Research of the borough's first four School Streets, published in May 2019, found that traffic dropped by an average of 68% while the number of children cycling to school increased by 51% and vehicle emissions outside schools (NOx, PM10 and PM2.5) fell by 74% as a result of the schemes.
School Street restrictions will complement road closures at Broadway Market, Barnabas Road, Ashenden Road, Gore Road and Ufton Road, said the council.
Hackney's post-lockdown 'recovery transport strategy' will include:
• More road closures to help support residents to walk and cycle
• Measures to improve strategic cycle routes through the borough
• Schemes in two town centres to aid social distancing and support people to walk, cycle and shop safely
• Expanded road safety programmes and cycle training for local residents.
All of the measures will be introduced using Experimental Traffic Orders. The council said it will take into account feedback from residents before deciding whether to make any measures permanent.
Cllr Jon Burke, Hackney's cabinet member for energy, waste, transport and public realm, said: "We're under no illusions about the scale of intervention required to support walking and cycling, and protect people from increased traffic as lockdown eases. If we're to prevent the secondary effects of coronavirus from exacerbating the existing issues of road safety, deadly air pollution, and the transport emissions driving the climate emergency, then we have to act now."
Proposals to roll out School Streets follow the introduction of pavement widening measures and the closure of roads to motor vehicles at six locations "as part of our work to radically humanise our streets for the benefits of residents and the broader environment", said Burke.
Will Norman, London's Walking and Cycling Commissioner, added: "The scheme has made a significant change to mornings and afternoons, where children can now approach the gate by foot or on bike and not have to worry about speeding drivers knocking them down. It makes for a much calmer start and end to the school day."
School Street schemes would normally be enforced by the council's parking services using CCTV, but the council expects that the scheme will be self-enforcing. A report that will be presented to the council's cabinet on 29 June states: "The majority of the CCTV cameras for moving traffic offences and enforcement of school keep clear marking will currently be deployed, but the intention is that they are capable of being moved around the borough, depending on priorities.
"As residents and those delivering to vulnerable residents are allowed through, even if cameras are deployed in these locations, their effectiveness in enforcing is extremely limited as the cameras will not be able to differentiate between those who have a valid reason and those who have not. Consequently the expectation is that these schemes would be self-enforcing as far as possible and whilst the majority of motorists will comply with the restrictions, there will be an element that will not. However this is similar to other schemes and normally compliance is high."