Transdev says put your best face on when taking the bus!
16 June 2020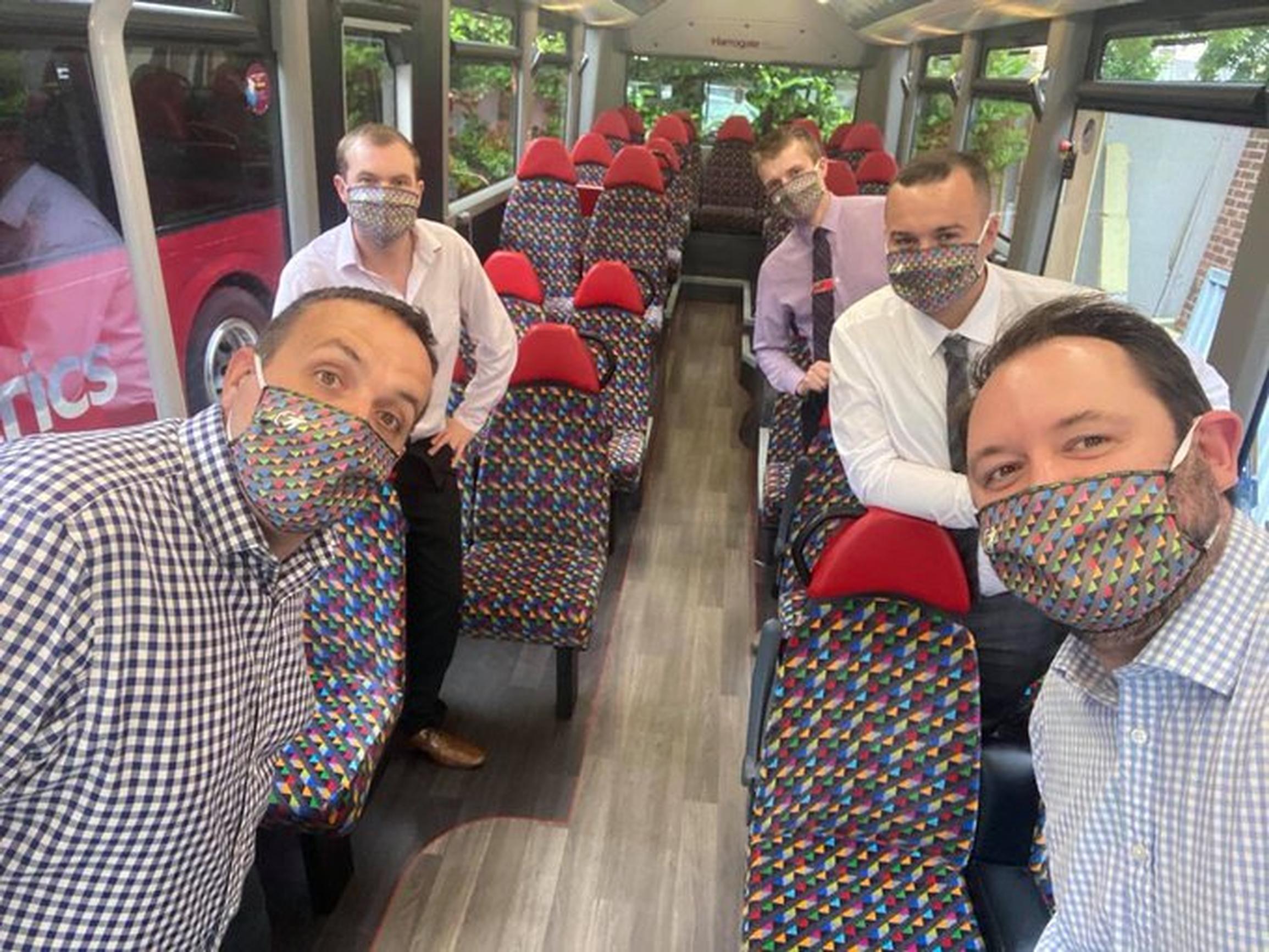 Yorkshire bus company Transdev has created special face coverings inspired by the colours of its seating.
Transdev operates services across Lancashire and Yorkshire under six banners such as: Blackburn Bus Company, Harrogate Bus Company, Harriogate Bus Company, Keighley Bus Company, Rosso and Yorkshire Coastliner.
The 'All the colours of Transdev' face coverings are being sold at bus stations for £2.50 or for £4.50 online, with the proceeds going to NHS Charities Together.

"We've got 250 of these to give away to key workers who've been riding our buses all through lockdown to get to work," said the company. "It's a small token of thanks from us for all the hard work you've done to keep Keighley and Yorkshire going through this difficult time."
To claim coverings, keyworkers need to email to Transdev with either their bus pass number or the email address on their mobile ticket account.
From 15 June, it will be compulsory to wear a face coverings on board all buses. The Government has given some guidance about who doesn't have to wear a face covering on buses. This includes people in the groups below:
babies and children under 11 years old
people with breathing difficulties
people with some physical, mental or sensory difficulties who
would not be able to put on a covering
may not understand the need to wear one
would be impaired by a covering
who rely on lip reading
carers travelling with someone who would find communication with face coverings on difficult
any customers on dedicated school buses
#allthecoloursoftransdev