GTR uses 30-day coronavirus spray to protect rail passengers and staff
16 June 2020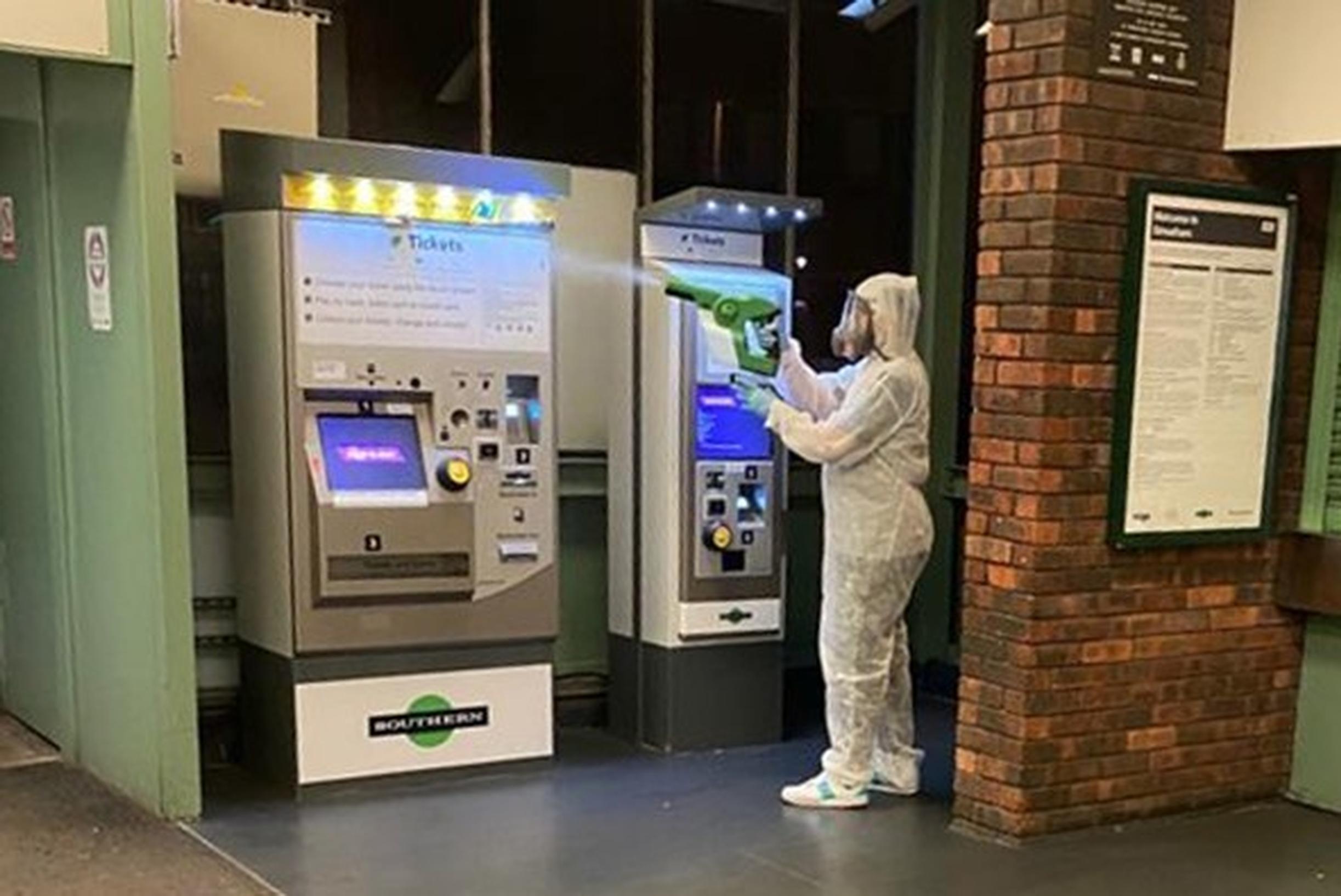 Govia Thameslink Railway's (GTR) fleet of Thameslink, Southern, Great Northern and Gatwick Express trains, plus stations and staff areas have been treated with a new viruscide that sticks to surfaces, killing coronavirus for up to 30 days.
The product is being used on top of GTR's cleaning regime, which sees stations and staff areas are treated with more short-term viruscides, and all 2,700 of its train carriages are sanitised every night.
To help support staff and passengers keeping their hands clean, GTR has also ordered 1,000 no-touch hand sanitisers for its stations.
A specifically-developed app tells staff at-a-glance when each train carriage was last cleaned with the long-lasting viruscide.
Electrostatic 'wands' have been used around stations and staff areas and GTR is deploying 'Storm' virus-killer backpacks that were used in NHS Nightingale Hospitals, as they cover large areas quickly. On trains, the new product needs to be applied traditionally with a microfibre cloth. In all locations, it is applied only after the entire surface area has been thoroughly cleaned and degreased.
Since the outbreak, GTR has brought in more than 100 extra cleaning staff, with a significant focus on cleanliness and social distancing by everyone on the front line. They have also switched their focus on passenger and staff touchpoints, wiping down places passengers touch frequently, for example ticket machines.
Engineering Director Steve Lammin said: "Since the outbreak of this pandemic we have been doing all we can to protect our passengers and staff by ensuring our trains, and stations have enhanced cleaning regimes, and a switch in focus to high-touch areas and the increased use of anti-viral agents.
"We are now using a product that will kill coronavirus for up to 30 days and we are applying this to surfaces across our network on a 21-day cycle. We want to do everything possible to work with passengers and staff to keep them safe and this will further protect everyone who is working so hard for this country."
PIX: Electrostatic spray guns